How Logistics 4.0 is Transforming the Digital Supply Chain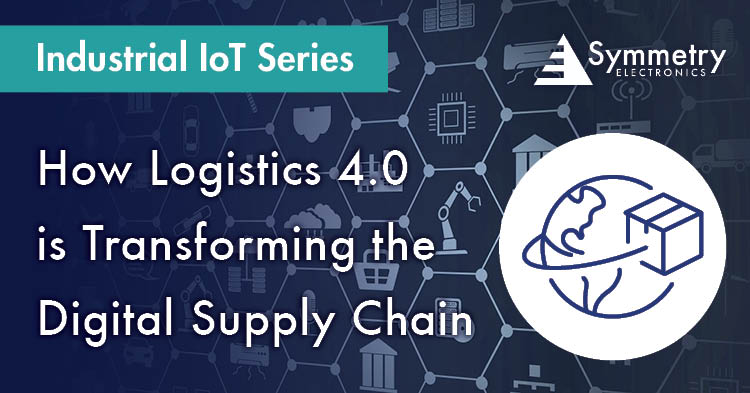 What is Logistics 4.0?
Logistics 4.0 seeks to disrupt the traditional pyramid of the supply chain (Figure 1), but it's better than it sounds. Logistics 4.0, also known as Supply Chain Management (SCM) 4.0, is a beneficial byproduct of Industry 4.0 and revolves around the evolution of how assets move around within a business. SCM 4.0 enables increased, real-time supply chain management within the realm of IoT, cyber-physical systems, artificial intelligence (AI), new technology, and enhanced analytics. Counterintuitively, the decentralized nature of a digital supply network will create a more manageable means of getting products from point A to Z.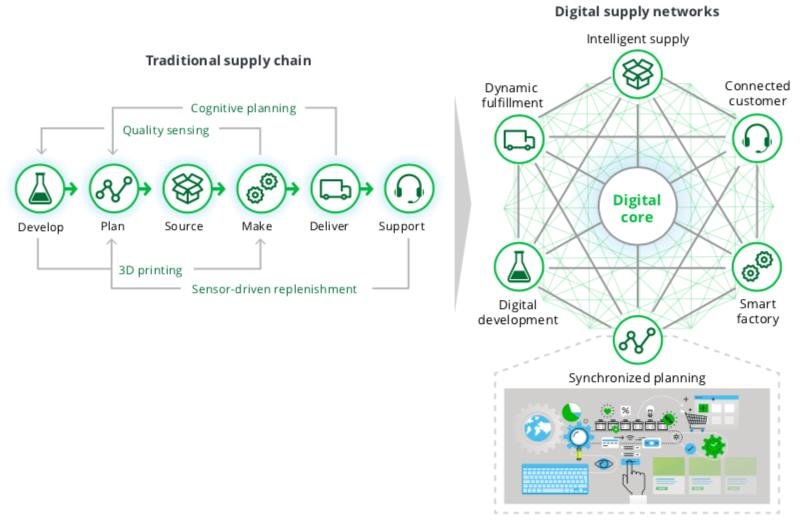 Figure 1: Traditional Supply Chain vs. Digital Supply Network
Source: ResearchGate
What Does a Digital Supply Chain Seek to Accomplish?
Like Industry 4.0, Logistics 4.0 is built upon a foundation of automated solutions. Encouraging human and AI collaboration with technology like cobots seeks to create a more intelligent and autonomous supply chain. SCM 4.0 will transform the ways of managing supply chain ecosystems by finding a complete balance between human planning and AI-driven decision-making. Digitization or digitalization of the supply chain improves:
Supply chain logistics
Inbound logistics
Warehouse management
Intralogistics (line feeding)
Outbound logistics
Logistics routing
Connected Logistics
Connected Transportation & Logistics (T&L) is the third largest Industrial IoT (IIoT) market. According to Fortune Business Insights, "[the] global connected logistics market size was $14.49 billion in 2018 and is projected to reach USD 82.14 billion by 2026, exhibiting a CAGR of 24.7% during the forecast period". When it comes to logistics management, companies are focused on addressing the "7 R's "(Figure 2):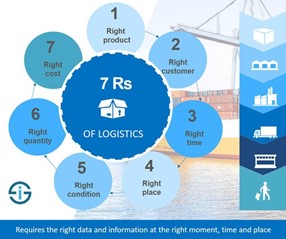 Figure 2: The 7 R's of Smart Supply Chain Management
Source: i-scoop
The 7 R's of logistics play an integral role in the success of smart supply chain management when combined with technological innovations like the cloud, IoT, and data analytics. An i-scoop report found that "76.9 percent of executives agree or highly agree that the evolutions towards a real-time economy has an impact on their business processes." The 7 R's of logistics and the decentralized nature of SCM 4.0 allow for an essential interconnection between supply chains and real-time markets. By utilizing the 4 pillars of connected logistics systems (Figure 3), businesses can tap into the true benefits of logistics 4.0. Through the use of advanced communication systems and IoT sensors, the logistics industry can implement a digital supply chain that effectively gathers data, tracks shipments, and reduces excess waste.
Figure 3: The 4 Pillars of Connected Logistics Systems
Source: i-scoop
Who are the Potential Key Players of Connected Logistics?
Dismantling the traditional supply chain pyramid will lead to the rise of fourth-party logistics providers (4PL). Increased 4PL integration will shift traditional supplier relationships to an outsourcing of logistics to an external provider. New players will be seen entering the 4PL market in applications like smart warehousing, ports, containers, and shelving.
Blockchain technology also plays a key role in the future integration of logistics 4.0 with its ability to enhance product delivery, traceability, and coordination. The digital record-keeping advantages of blockchain can refine connected logistics as it automates and enables private transactions. The combination of automated solutions within smart supply chain management and the distributed, decentralized nature of blockchain technology will improve technology in use cases like smart ports, maritime shipping, retail, and much more.
An additional proponent of SCM 4.0 is industrial data space. Acting as a bridge between smart services, industry 4.0, and logistics, industrial data space enables secure data sharing. Allowing for secure exchange between domestic and international parties while maintaining control is an essential benefit of industrial data space.
The Future of Digital Supply Chains
Many companies are beginning to explore how connected logistics will benefit their supply chain management. Implementing logistics 4.0 in your business brings more autonomy into your supply chain. Deconstructing the traditional supply chain pyramid stands to innovate the transportation of goods to support the demands of a real-time economy, satisfy consumers, and create an improved organization of logistics within businesses.
Subscribe
Stay up to date with industry and supplier news!
Browse