Enabling Innovative Smart Grid Solutions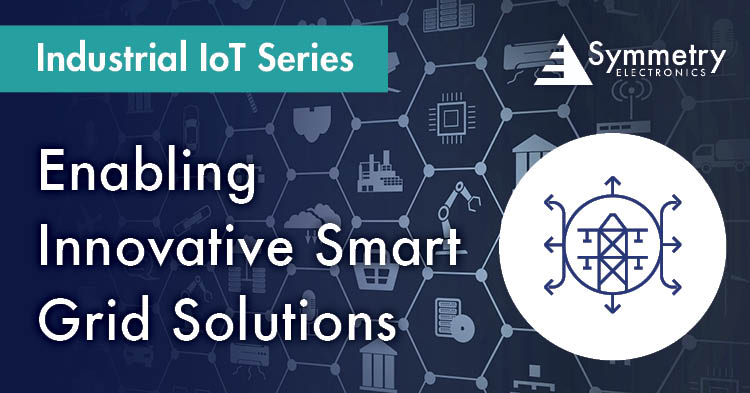 More recently referenced to as grid ecosystems, smart grids refer to the bi-directional transmission of data and electricity. Grid ecosystems are innovative methods of power networks that integrate data, electrical flow, and digital communications. The US Department of Energy defines a smart grid "as representing an unprecedented opportunity to move the energy industry into a new era of reliability, availability, and efficiency that will contribute to economic and environmental health."
Smart grid technology has been implemented for over a decade and relies on solutions like smart meters, smart appliances, renewable energy resources, and energy-efficient resources to enable open communication between the flow of electricity and data. Energy grid modernization includes innovations surrounding IoT technologies, big data, artificial intelligence (AI), improved communication standards, and machine learning to evolve electricity transmission logistics.
The Difference Between Traditional Energy Grids and Smart Grid Ecosystems
In comparison to their modernized counterparts, traditional energy grids are tiered by demand and provide minimal storage capabilities. The major differences between conventional energy grids and smart grid ecosystems (Figure 1) revolve around electricity production levels, distribution and transmission in the electricity market, and consumers. Smart grid ecosystem communications improve the flow of information to stakeholders, optimize grid efficiency, and react to challenges with real-time solutions.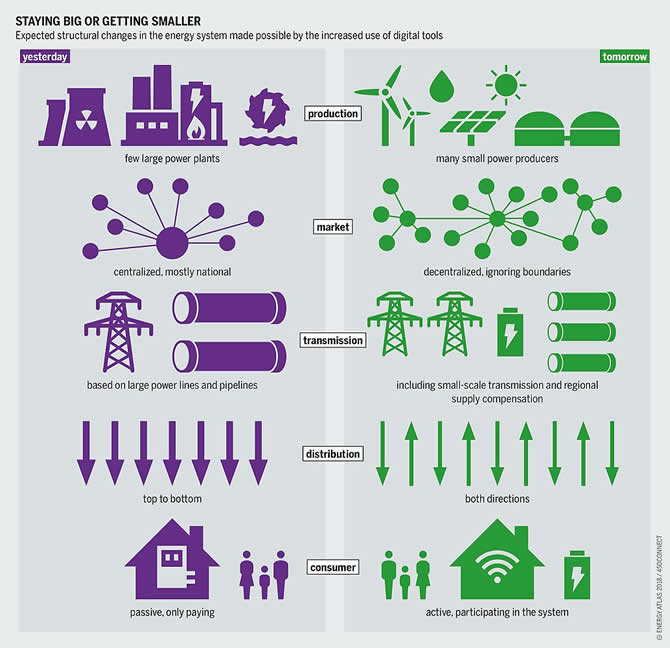 Figure 1: Comparison of Conventional Energy Grids with Smart Grid Ecosystems
Source: i-Scoop
What are the Benefits of Smart Grid Ecosystems?
1. Grid ecosystems provide improved efficiency and reliability of the electricity supply, including self-healing properties, load forecasting, and the anticipation of failures.
Traditional energy grid management is a volatile and complex task as factors like weather conditions, wildlife damage, human interference, and equipment failure can affect an entire grid. Modernization of energy grids can prevent and minimize the damage of power outages and other system errors through solutions like fault location, isolation, and service restoration (FLISR) technology. FLISR and smart sensor incorporation enable self-assessment of grid ecosystems, making them capable of self-healing, inspection, analysis, and automatic response.
While smart metering is an essential basis of smart grid infrastructure, the advanced infrastructure of modernized energy supply goes much further than metering alone. Asset management is a fundamental solution of smart grids by way of analytics and power monitoring. Additionally, smart grid ecosystems enable distribution automation.
2. Smart Grids empower the integration of more renewable energy into existing networks and assist in the reduction of carbon emissions.
Smart grid ecosystems serve to reduce the environmental impact of electricity supply systems by allowing for greater integration of large-scale renewable energy systems. Smart-power generation is a large focus of grid ecosystems. Reservoir hydropower, wind power, solar power, and other forms of customer-owned power generation can be utilized as distributed energy resources (DERs) within power systems. DERs are typically renewable energy sources that produce electricity or controllable loads that are directly connected to local distribution or host facilities.
Additionally, smart power systems integrate microgrid systems (Figure 2) into their distributed energy logistics. Microgrids are small, independent facilities that provide power for nearby consumers. Microgrids are able to limit greenhouse gas emissions by employing zero-emission energy resources. Microgrid systems reduce fuel use and pollution as they conserve the electricity that is lost from long-range transmission. Schneider Electric reports that the "The overall losses between the power plant and consumers is then in the range between 8 and 15%."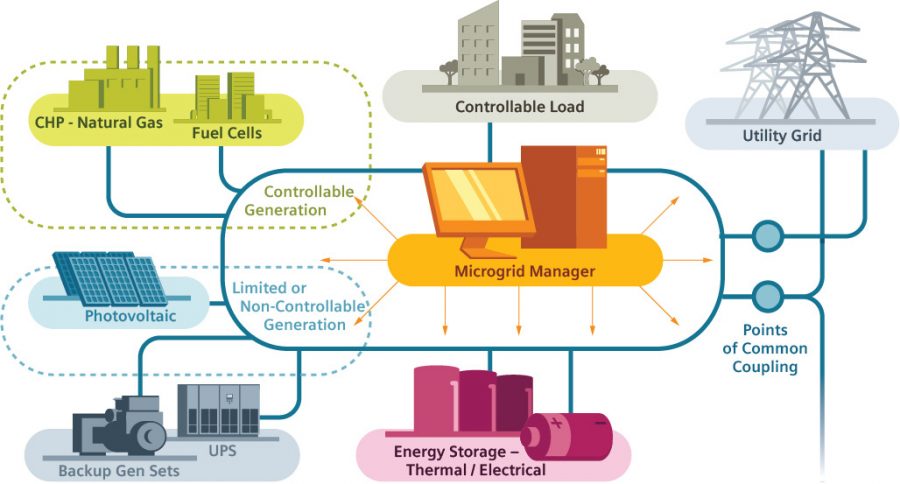 Figure 2: Diagram of a microgrid system
3. Smart grid ecosystems optimize electricity consumption.
Many of the same benefits of supply chain decentralization apply to grid ecosystems. Consumers become active participants of the energy chain through decentralized energy generation. Smart grid modernization evolves how we generate, transmit, store, and use electricity. While grid ecosystems are more complex than just smart sensors, smart metering provides us with the transparent communication required to optimize the grid. Smart grids allow us to adapt production in accordance with the real-time demands of energy consumption. Grid modernization means that energy consumption can be a tangible component of power logistics. The decentralized grid system allows for automated and protected electrical distribution.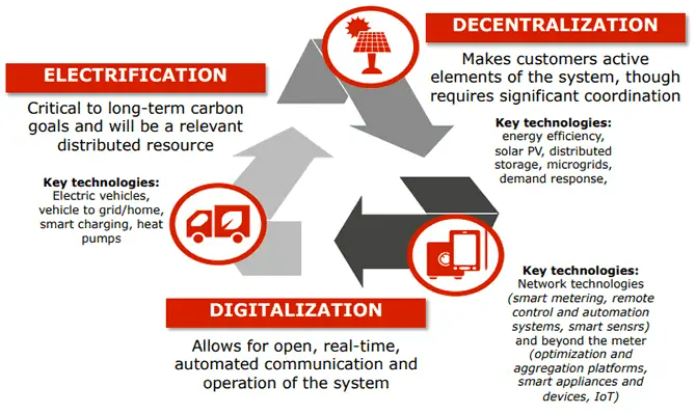 Figure 3: Decentralized logistics of smart grid ecosystems
Source: i-Scoop
Challenges Surrounding Smart Grid Implementation
One of the biggest challenges that modern grid systems is fully integrating the IoT technology that is the backbone of the smart grids. While many companies have adopted IoT within their logistics, there is still many more that are working to incorporate smart appliances and sensors. In addition, the lack of regulations and cybersecurity of smart grids are aspects that need to be addressed. However, regardless of the obstacles surrounding a full implementation of smart grid ecosystems within society, a Markets and Markets report predicts that the global smart grid market is expected to grow an estimated 103.4 billion by 2026.
Developing a smart grid application? Browse power management and IoT sensor solutions available at Symmetry Electronics.
Contact us for a free consultation with one of our knowledgeable Applications Engineers.