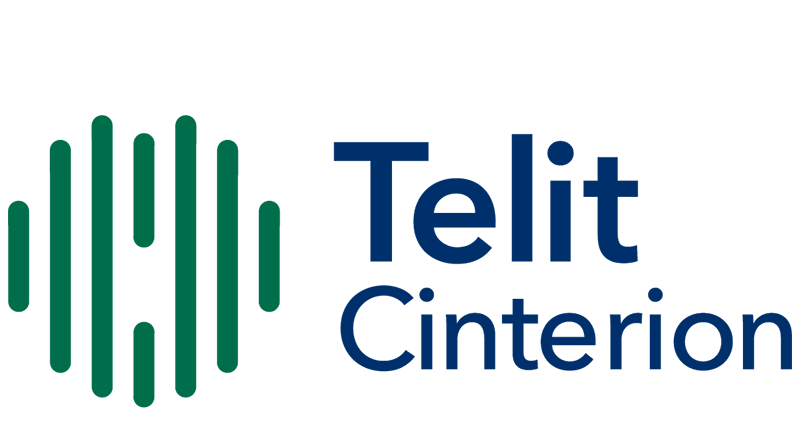 Telit
Connect, Manage and Secure your IoT Deployment
Telit is the global leader in IoT enablement. Our enterprise-grade hardware, connectivity, and platforms transform business through the power of IoT. With over one thousand of the world's leading IoT experts, we share a relentless commitment to delivering the future of digital business for our customers.
Telit provides the industry's broadest selection of certified modules designed for manufacturers looking to quickly design and launch cellular devices in multiple market segments and geographies worldwide. Cellular, Wi-Fi, Bluetooth, GPS/GNSS and others, Telit modules are industrial-grade, ground-up designed for quality and dependability for the world of IoT where once deployed, devices cannot be touched again for the duration of their lifecycle.
Longevity
Telit modules are designed with long-term availability in mind. They match product life-cycles, reduce filed support, and lower the total cost of ownership. If a replacement is needed years from now, rest assured that the module form factor API will be available.
High-Speed IoT Solutions
Telit modules are designed to fully leverage modern, high-speed LTE networks. As the first company to produce a gigabit-LTE capable datacard, we understand the importance of supporting the next generation of IoT applications with tech that can keep pace with networks approaching 5G speeds.
Design Once, Use Anywhere
A family form factor approach is available to support all cellular technologies. Each with the same size and shape, pin-to-pin compatibility, and the same software interface. One design can address different geographic marketing because the modules are interchangeable.
Fully Embedded Wireless Cellular Modules
A wide range of option in terms of footprint, power consumption, and capabilities makes our modules a natural choice for any application. Telit module families are produced with a consistent unified form factor, making it simple to upgrade your embedded solutions.
Reliable RF Performance
Telit boasts the most robust R&D network in the industry, with centers established worldwide. Aggressive investments combined with our team of RF and Field test engineers ensure that we are delivering outstanding, reliable RF performance to our customers utilizing advanced RF design, equipment, and process technology.
Integrated App-to-Module Development
Leverage Telit's AppZone to rapidly develop and deploy applications inside Telit modules. Our leading modules let you use the lightweight AppZone C Framework, which includes a host of out-of-the-box APIIs programmable in C.
Read More
My Recently Viewed Products
Technical Engineering Support
We're standing by to help you with any questions you may have.
866-506-8829
Contact Us