Internal vs. External Antennas: Which Should You Choose? | Symmetry Blog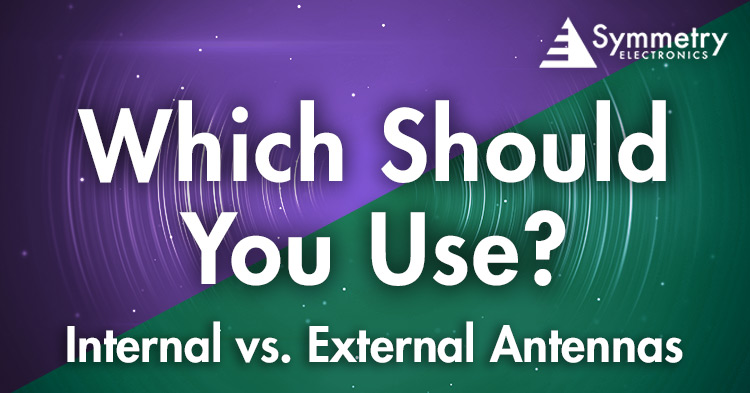 From small antennas embedded in mobile devices to massive antenna arrays found in cellular or satellite base stations, selecting the appropriate antenna for your design is vital to ensure cost savings, sizing compatibility, and optimal performance. Check out our detailed publications below, covering the different types, advantages, and limitations of internal and external antennas.
Need help narrowing down which type of antenna will work best for your specific use case? Consult our convenient Antenna Selector Guide for more information.
Why partner with Symmetry Electronics? Symmetry's technical staff is specially trained by our suppliers to provide a comprehensive level of technical support. Our in-house Applications Engineers provide free design services to help customers early in the design cycle, providing solutions to save them time, money and frustration. Contact Symmetry for more information.