What's New with Bluetooth LE Audio?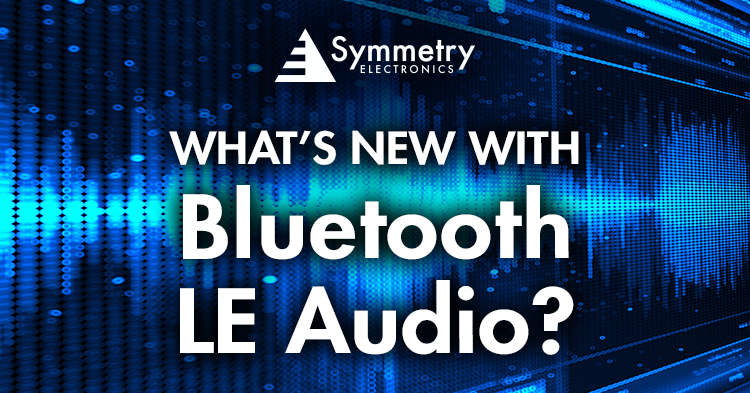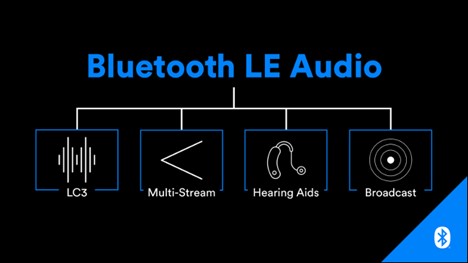 Figure 1: Features of Bluetooth LE Audio
Bluetooth LE Audio will still support products, applications, and use cases of its predecessor, Classic Audio, but promises to enable more advanced use cases and fuel the next 20 years of audio innovation. The four key features that set LE audio apart from other standards (Figure 1) center around changing the way experience wireless audio. The four key features of Bluetooth LE Audio are:
LC3 Codec – The Low Complexity Communications Codec (LC3) incorporated in LE Audio promises higher quality audio across the board. The LC3 codec is responsible compressing audio to streaming size requirements and, in comparison to Classic's sub-band codec (SBC), the LC3 can deliver audio quality improvements of up to 50%.
Multi-Stream Audio Support – As opposed to Classic Audio, Bluetooth LE Audio supports audio streaming to multiple devices simultaneously. With highly synchronized multi-stream support, two (or more) users can be listening to the same audio on different devices at the same time without stuttering or latency issues.
Advanced Hearing Aid Support – In true altruistic form, Bluetooth LE Audio promises to extend support to hearing-impaired persons by providing accessible low-power, high-quality, multi-stream, and location-based audio sharing capabilities.
Broadcast Audio – Similar to multi-stream support, Bluetooth LE Audio's broadcast qualities make the feature-rich protocol even more desirable. Bluetooth Broadcast would allow its users allows several users to connect to a single transmission source simultaneously… even in different languages. A good metaphor for Bluetooth Broadcast is Audio Wi-Fi. Just as your device scans for wi-fi networks in public areas, your LE audio-enabled device would be able to scan for available streams in a similar way. Users can conveniently tune into foreign language audio tracks at a movie theatre or listen to the audio of a silenced TV at the gym through a headset.
Laird Connecitivty's BL5340 Series of Bluetooth Modules
The aim of LE Audio is to create the next generation of an advanced and accessible wireless listening experience. Laird Connectivity's 802.15.1 BL5340 series of Bluetooth Modules are an ideal way of implementing Bluetooth 5.3 and LE Audio in devices like:
Medical devices
IoT Sensors
Access control
Health & Wellness Devices
Location Awareness
Factory Automation
BL5340 Bluetooth Module Key Features:
Incorporating the Nordic nRF5340 SOC, Laird Connectivity's BL5340 Modules offer the highest performance for the lowest power budget. The BL5340 supports the next generation of Bluetooth audio for stereo streaming and broadcast audio. The BL5340 features:
Based on Nordic Semiconductor nRF5340 silicon
Bluetooth v5.2 – Single mode
NFC
IEEE 802.15.4-2006 (Thread or Zigbee) radio support
External or internal antennas
Programmable Tx power +3 dBm to -20 dBm, -40 dBm
Rx sensitivity -98 dBm (1 Mbps), - 104 dBm (125 kbps)
Ultra-low power consumption
System ON Idle – 1.3 uA typical
System OFF – 0.9 uA
UART, GPIO, ADC, PWM, timers, I2C, QSPI, SPI,
I2S, PDM, and USB interfaces
FCC, CE, ISED, RCM, MIC and UKCA certified
Full Bluetooth Declaration ID
Other regulatory certifications on request
No external components required
Industrial temperature range (-40° C to +105° C)
Recommended Articles