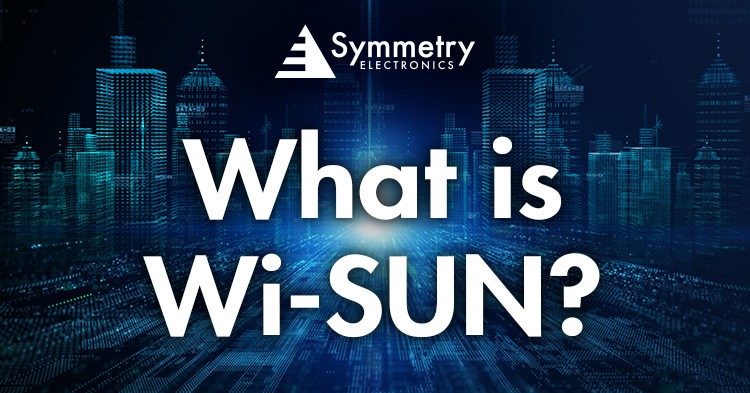 Wi-SUN is a mesh network protocol based on the IEEE standard 802.15.4g standard. Its development was fueled by the demand for innovative interoperability within smart-city networks. Founded in 2011, the Wi-SUN Alliance is comprised of over 300 members that support bringing the ubiquitous and scalable mesh protocol into smart-city use case(s) in an effort to enable an open ecosystem of smart city networks.
What Does Wi-SUN Stand For?
Wi-SUN stands for Wireless Smart Ubiquitous Network and is a Field Area Network (FAN). As with most mesh archetypes, the Wi-SUN FAN is self-forming and self-healing. Wi-SUN's architecture (Figure 1) is not dependent on one base station and incorporates thousands of nodes.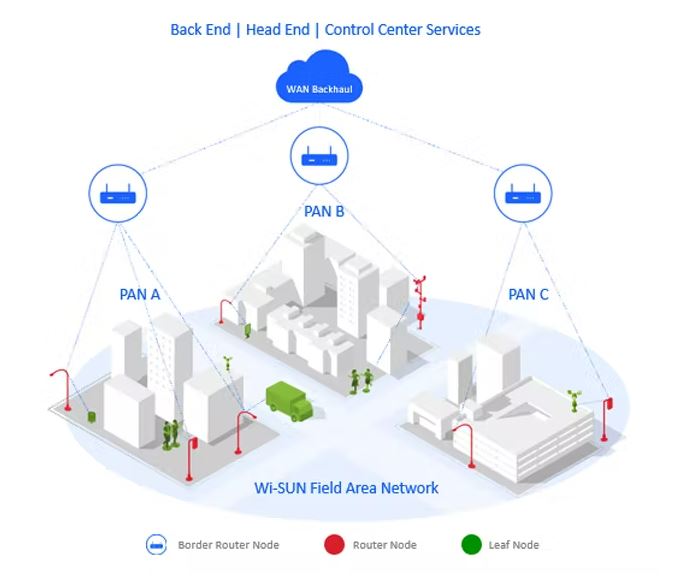 Figure 1: Wi-SUN's architecture enables large-scale node connection.
Source: Electronic Design
Wi-SUN boasts a wide breadth of support, enhanced scalability comprehensive interoperability, and innovation in emerging applications. What really sets WI-SUN apart from other low power wide area networks (LPWAN) are its decreased latency and data rate efficiency (Figure 2). Wi-SUN provides an impressive data rate of up to 2.4 Mb/s and latency of .02-1 second. Additionally, Wi-SUN is a highly robust, low-power IoT connectivity solution in comparison with other LPWANS.
The Need for Smart City Connectivity Solutions
It is estimated that 83% of the U.S. population resides in cities. Smart city technology revolves around the idea of integrating IoT devices like sensors into city infrastructures like utilities, transit systems, health services, safety alerts, and more. As connectivity protocol, WI-SUN an be a crucial tool in enhancing and futureproofing the sustainable attributes of smart cities.
A Markets and Markets report estimates that "the global Smart Cities Market size [will] grow from USD 457.0 billion in 2021 to USD 873.7 billion by 2026, at a Compound Annual Growth Rate (CAGR) of 13.8%." The adoption of smart city practices is driven by global demand for decreased greenhouse gas (GHG) emissions and increased efficiency surrounding natural resource usage. These goals are attainable through the benefits of an IoT-enabled city. Urban digitization provides urban areas with advanced asset management, increased actionable insights, enhanced data analytics, and more.
Wi-SUN Applications and Use Cases: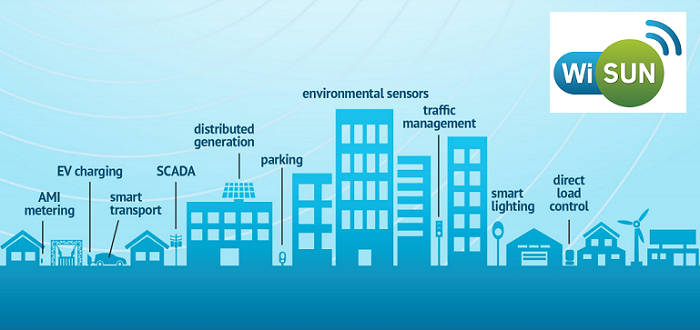 Prior to Wi-SUN, smart cities were sequestered to proprietary networks with limited security and flexibility. Wi-SUN is open-standard based and has the potential to secure a cities most vulnerable assets by enabling applications in (Figure 3):
Energy management, maintenance, and security
Oil/Gas production
Utility meters
Environmental monitoring
Waste management
Storage and distribution
Livestock management
Street lighting
Traffic control, lights, and parking meters
Health Services
More
Additionally, Wi-SUN's security benefits provide infinite opportunity in the overall design of smart cities. Wi-SUN's security features authentication standards that extend all the way to the cloud. Incorporating Wi-SUN end-to-end security into government agencies, hospitals, public transportation, and other businesses increases efforts in preventing increasingly common cyberattacks on cities.
Interested in getting more information on incorporating Wi-SUN in your smart city device? Consulting with our knowledgeable Applications Engineers at Symmetry Electronics is free and easy. Connect with a Symmetry Electronics expert today!
Resources:
Subscribe
Stay up to date with industry and supplier news!
Browse