What is a Smart Traffic Management System?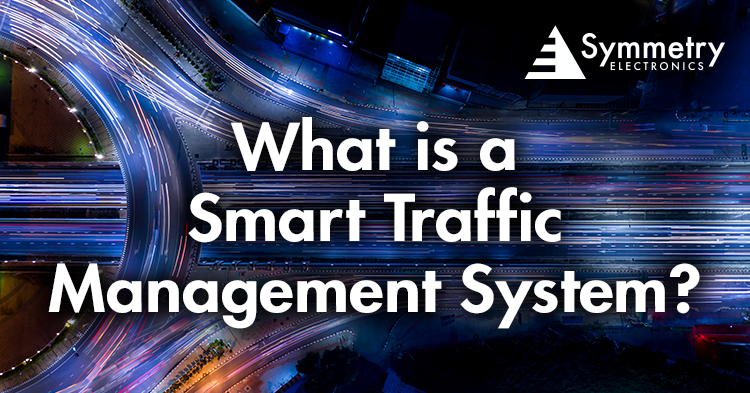 Defining Smart Traffic Management Systems
One of the cornerstones in smart city design is having an integrated smart transportation solution. It can be argued that a city is not completely intelligent without a smart traffic management system. Intelligent transportation systems (ITS), or smart traffic management systems (Figure 1), provide an organized, integrated approach to minimizing congestion and improving safety on city streets through connected technology.
Increased Demand for Smart Traffic Management Systems
PR Newswire expects the intelligent traffic management system market to grow to $19.91 billion by 2028 at a 10.1% CAGR. The demand and increased adoption rate of smart traffic management solutions can be attributed to the boom of smart city technology. Guidehouse Insights reports that there are more than 250 smart city projects globally.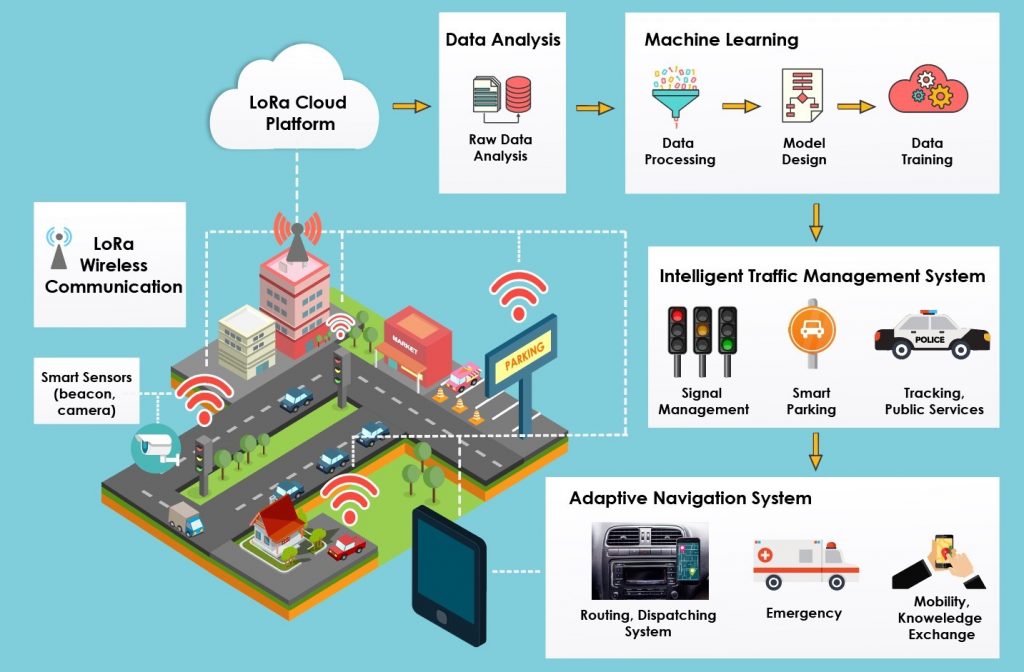 Figure 1: LoRa-based smart traffic management system.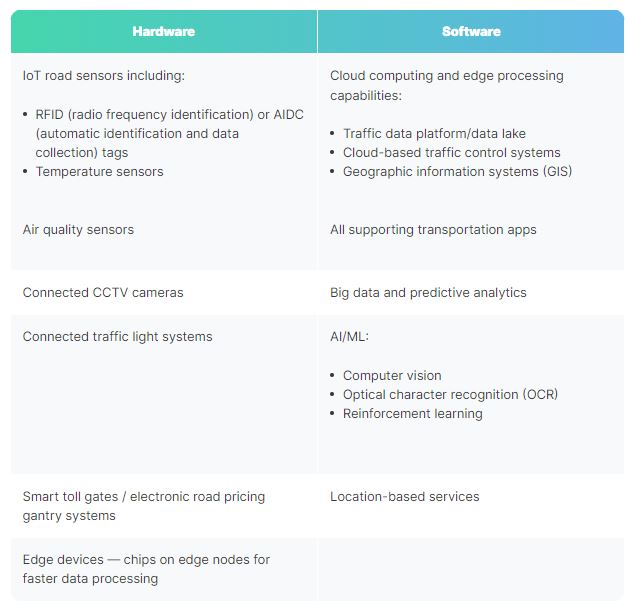 Figure 2: Key elements of a smart traffic management system.
Smart Traffic Sensors
IoT sensors provide the backbone of data that intelligent transportation management systems analyze to increase actionable insights. Smart traffic management systems use integrated sensors like:
Radio frequency identification (RFID) tags
Automatic identification and data collection (AIDC) tags
Temperature sensors
Air quality sensors
With amount of data that ITS generate, it's crucial that the system integrates cloud computing and edge processing.
Connected Video Monitoring
One of the main technological aspects of smart traffic management systems is video detection systems with integrated edge processing. Connected video monitoring solutions within the realm of traffic safety are referred to as traffic incident management systems (TIMs). A TIM allows city planners to gain real-time insights on regarding traffic conditions and respond to incidents through HD footage, image detection, and image recognition.
Connected Traffic Light Systems
As opposed to conventional traffic lights, smart traffic light systems integrate the aforementioned sensor and connected video monitoring technologies to account for intersection wait times, vehicle speed, and/or pedestrian traffic. Intelligent traffic light systems incorporate artificial intelligence (AI) and Machine Learning (ML) processes to enable computer vision, optical character recognition (OCR), and reinforcement learning.
Figure 3: Example of Portland, Oregon smart traffic solution.
Top 5 Benefits of Smart Traffic Management Systems
It could be argued that a smart city isn't completely intelligent without a smart transportation solution. Additionally, many ITS benefits extend past roadways to optimize city infrastructure as a whole. We've outlined the top 5 benefits of smart traffic management systems below.
1. Predictive Insights
One of the top benefits of smart traffic management systems is the predictive insights that they offer. Data collected from smart traffic sensors can be analyzed to assist governing bodies in determining how frequently roadways are used, the daily quantity of vehicles at specific intersections, and essential urban data. Ultimately, ITS can provide crucial preventative roadway insights.
2. Enhanced Safety
According to the Governors Highway Safety Association (GHSA), drivers struck and killed an estimated 7,485 people on foot in 2021. ITS' integrated sensor technology is a next-generation life-saving solution. Portland, Oregon is already putting intelligent traffic management systems to the test. Their public transit agency, TriMet, has their fleet of busses equipped with infared meters (Figure 3) that communicate with traffic light receivers to appropriately time stops. While these meters offer a safe transportation solution, it also enables faster transportation.
3. Cost Reduction
The National Highway and Traffic Safety Administration reported that traffic collisions cost the United States $340 billion in 2019. Smart traffic management systems enable safe transportation. Intelligent traffic systems help to limit and mitigate traffic collisions, fatalities, injuries, and property damage through its inherent advanced safety properties.
4. Improved Emergency Response
Behind every smart traffic management system is route optimization. When roadways provide ideal traffic conditions, cities are better prepared for emergencies. Minimized congestion enables improved emergency vehicle response time and the real-time insights provided by smart traffic management systems allow for enhanced flexibility, action, and organization in the event of a large-scale public emergency (tornado, earthquake, flood, etc.).
5. Minimized Emissions
The organic route optimization, ridesharing opportunities, and parking solutions that smart traffic management systems offer equates to environmentally friendly, sustainable technology. Juniper Research predicts that continued smart traffic management systems could potentially cut 205 million metric tons of CO2 emissions by 2027. It's clear that smart solutions can play a large role in reducing our carbon footprint.
Developing Your Smart Traffic Management System Solution
Are you a developer looking to create your next smart traffic solution? Symmetry Electronics has a broad portfolio of industry-leading sensors and connected solutions. As experts in wireless, IoT, and IIoT, our team of Applications Engineers are available to help guide you to success in your smart traffic development. Consultation is free and available throughout your design cycle. Contact Symmetry Electronics today!