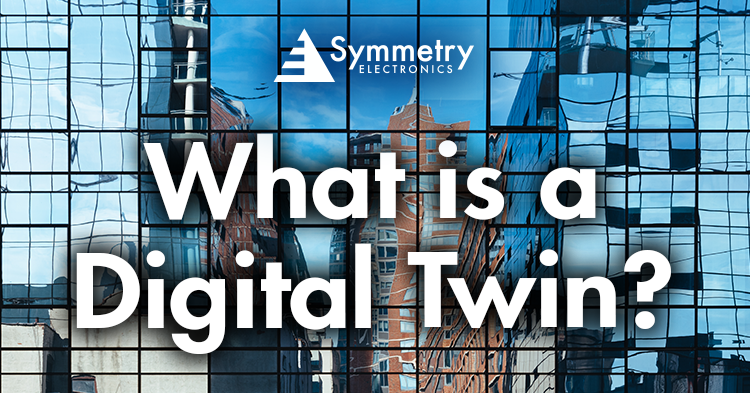 Smart city technology is on the rise and developers are consistently seeking methods to support its full implementation in urban environments. In 2017, researchers at Georgia Tech's School of Civil & Environmental Engineering launched a virtual platform called 'Smart City Digital Twin' that provided developers with a comprehensive platform to monitor stormwater maintenance, improve public transport and mobility, enhance emergency response, and analyze energy consumption in smart city systems. However, digital twin technology can extend solutions past smart cities to include use cases and applications across a wide range of industries.
Digital Twin Technology
According to the Digital Twin Consortium, digital twin technology is characterized as a virtual depiction of real-world entities and processes, meticulously synchronized at a specified frequency and fidelity. These digital twin systems offer a versatile and customizable approach to expedite comprehensive comprehension, optimal decision-making, and effective actions within a given environment. The core of digital twin technology lies in the virtualization of a physical counterpart, accomplished through the integration of IoT sensors and various other digital technologies.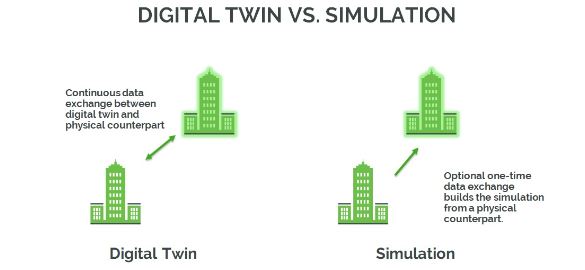 Figure 1: The difference between digital twin technology and simulations.
Source: PTC
There is a certain level of ambiguity when it comes to distinguishing between digital twins and simulations. While digital twin systems have the capability to simulate future scenarios, the key disparity between digital twin technology and simulations (Figure 1) lies in the handling of data flow. In simpler terms, simulations do not consider real-time disruptions to determine changes. In contrast, leveraging the power of IoT, digital twins offer the flexibility to incorporate up-to-the-minute data, enabling dynamic and actionable insights. For instance, while simulations can predict traffic conditions at 5 o'clock, digital twin technology can account for sudden events like a sinkhole emerging in the middle of the highway, providing predictions for traffic conditions at that specific time.
The Top Four Industries Implementing Digital Twin Technology
Digital twin systems have become widely recognized as valuable tools across various organizations. According to Allied Market Research, the global digital twin industry was valued at $6.5 billion in 2021, with a projected growth to reach $125.7 billion by 2030, representing a remarkable compound annual growth rate (CAGR) of 39.48%. This substantial growth in the adoption of digital twin technology can be attributed to its adaptable solutions that cater to a diverse range of industries. Microsoft's paper, IoT Signals, identifies the top four industries leading the integration of digital twin systems as:
Manufacturing
When integrated into manufacturing, digital twin systems simplify logistics and help eliminate operational complexities through increased visibility.
Energy
The International Electrotechnical Commission explains that the virtualization of physical grid assets aid companies in improving "planning and specifications, operational efficiency, and personal training." Digital twin systems also provide the energy sector a comprehensive method of stress-testing important assets in relation to emergency weather-related scenarios.
Mobility
Digital twin systems are uniquely positioned to meet the complex needs of the mobility and transportation sector. Mobility and transportation drive the global economy, and digital twin technology can be essential to maximizing efficiency and reducing wasted resources.
Smart Places
Digital twin adoption continues to change the game in smart places. Digital twin systems can be instrumental in creating and monitoring entire smart cities, but they can also be essential in more microenvironments like smart homes. One research team is currently looking at improving the daily lives of elderly and frail people through the use of digital twin-powered smart homes.
Key Benefits of IoT Digital Twins
It is well-established that digital twin technology holds significant value across various sectors. By integrating a digital twin system into your environment, you can unlock the following key benefits:
Accelerated Time to Market: Digital twin technology enables faster development and deployment of products, reducing the time required to bring them to market.
Enhanced Sustainability: By leveraging digital twin systems, organizations can optimize resource usage, identify energy-saving opportunities, and make informed decisions to improve sustainability practices.
Improved Product Quality and Customer Satisfaction: Digital twins facilitate real-time monitoring, analysis, and feedback, allowing organizations to enhance product quality and meet customer expectations more effectively, resulting in higher overall customer satisfaction.
Streamlined Supply Chain: Digital twin systems enable better visibility and traceability in the supply chain, reducing complexity, enhancing efficiency, and minimizing disruptions.
Enablement of New Business Models: Digital twins unlock opportunities for innovative business models, such as performance-based contracts, predictive maintenance services, and personalized customer experiences.
Streamlined Operations: By digitally representing physical assets and processes, organizations can gain insights into operational inefficiencies, optimize workflows, and improve overall operational performance.
Increased Productivity: Digital twin technology empowers organizations to optimize resource allocation, automate repetitive tasks, and streamline workflows, leading to increased productivity and cost savings.
By leveraging the power of digital twin systems, organizations can achieve these benefits and gain a competitive edge in their respective industries.
If you're interested in learning how a digital twin can elevate your operation to the next level of industry 4.0, our knowledgeable team of Applications Engineers can assist. Experts in IoT, IIoT, and wireless technologies, our Applications Engineers can advise you on the digital twin system that is optimal for your use case. Consultation is free and available throughout your design cycle. Contact Symmetry Electronics today!