u-blox's Unique Solutions for Industrial, Automotive, and Consumer Applications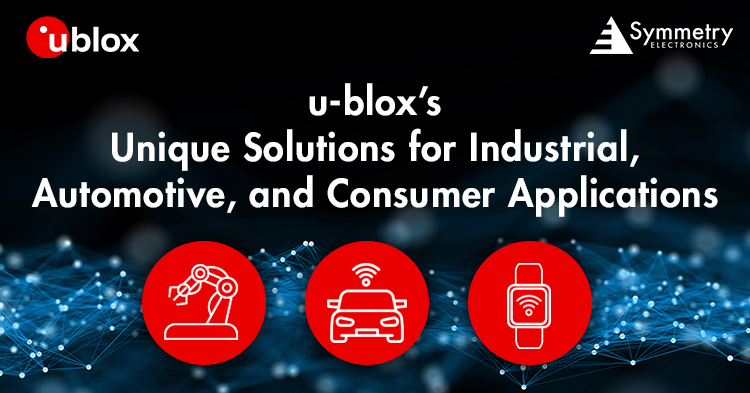 u-blox, an industry leader in positioning and wireless communication technologies offer a broad range of IoT technology development solutions for Positioning, Cellular, and Short Range Radio. A one-stop-shop offering chipsets, modules, and data services, u-blox produces their own silicon and thus are uniquely positioned to offer controlled quality, high performance, quick support, and stable product life cycles. u-blox's products are globally certified and produced with cost, size, and long-term interoperability in mind. u-blox's expansive portfolio can be integrated to provide precise positioning across cellular and short range networks and is optimal for Industrial, Automotive, and Consumer applications.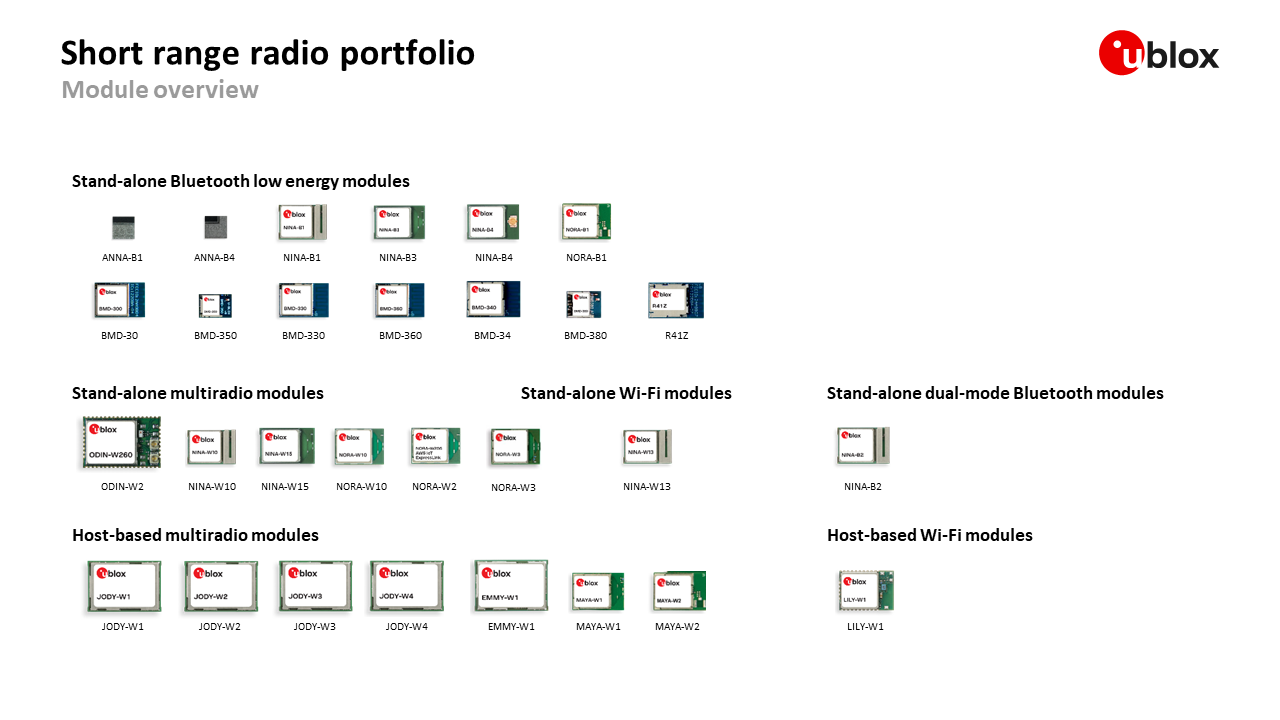 u-blox short range product roadmap.
Source:
u-blox
u-blox Solutions Support Industrial / Professional Applications
According to Statista, "the global market for industrial Internet of Things (IIoT) was sized at over 263 billion U.S. dollars in 2021…reaching some 1.11 trillion U.S. dollars by 2028." u-blox's products address this demand with a dynamic portfolio that are ideally suited for rugged, industrial applications, with proper ratings, pre-testing, and global certifications. Several industrial applications require precise asset tracking across long and short distances and often in hard-to-reach areas. u-blox's solutions allow for the integration of GNSS technologies and the use of cellular or short range wireless connectivity to address the needs of sophisticated applications. For example, u-blox's SAM-M10Q-00B and MAX-M10S-00B from their latest M10 family delivers ultra-low-power consumption for small battery-powered operations along with meter-level positioning. For those who have designed with u-blox's M8 or M9 product lines, the M10 is pin-to-pin compatible with previous generations and wireless technology transitions are seamless. The combination of CloudLocate and M10 products can be a game changer by giving IoT devices 10X energy savings over standalone GNSS.
Additionally, u-blox's F9 product line, including the ZED-F9P-04B, supports high power applications with impressive centimeter-level accuracy and multi-band GNSS at a fraction of the cost, size, and power of u-blox competitors. With the addition of precise, reliable, and easy to use PointPerfect, a PPP-RTK GNSS augmentation data service, F9-based systems can obtain centimeter-level accuracy in seconds on a continental scale. PointPerfect is ready to use because it is pre-integrated with u-blox F9 high precision GNSS modules.
Key Industrial Applications
Goods tracking
Fleet management
Telematics
Robotics
Industrial monitoring
Connected health
Metering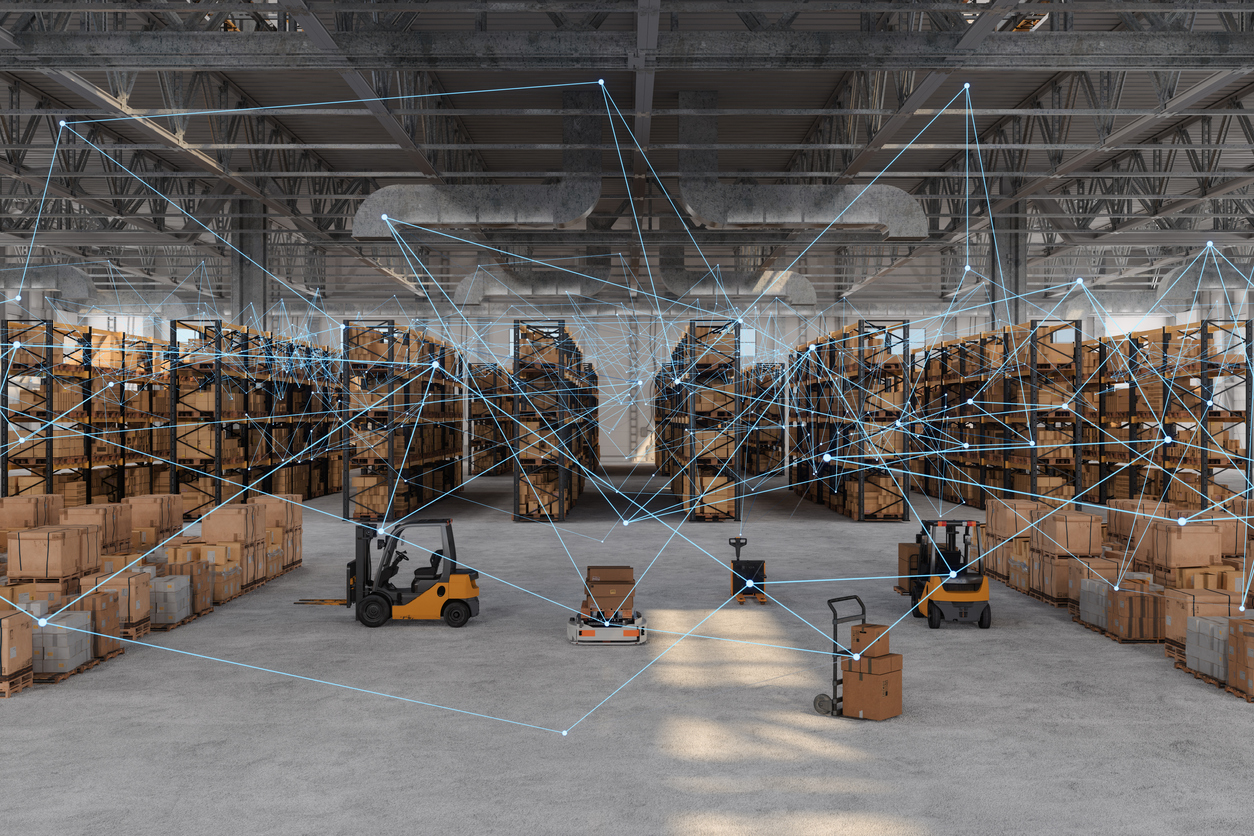 u-blox Products for Automotive Applications
u-blox offers a broad range of products that are rated for rugged automotive applications. From autonomous vehicles to EV charging applications, u-blox products support precise positioning over long distances to make these complex technologies secure and reliable. u-blox's IoT Location-as-a-Service (LaaS) addresses the intricacies of precise location tracking by ensuring reliable, fast position information and delivers accurate assistance error correction data for IoT devices even in constrained, hard to reach places.
Key Automotive Applications
Smart parking
Automotive navigation
Unmanned vehicles
EV charging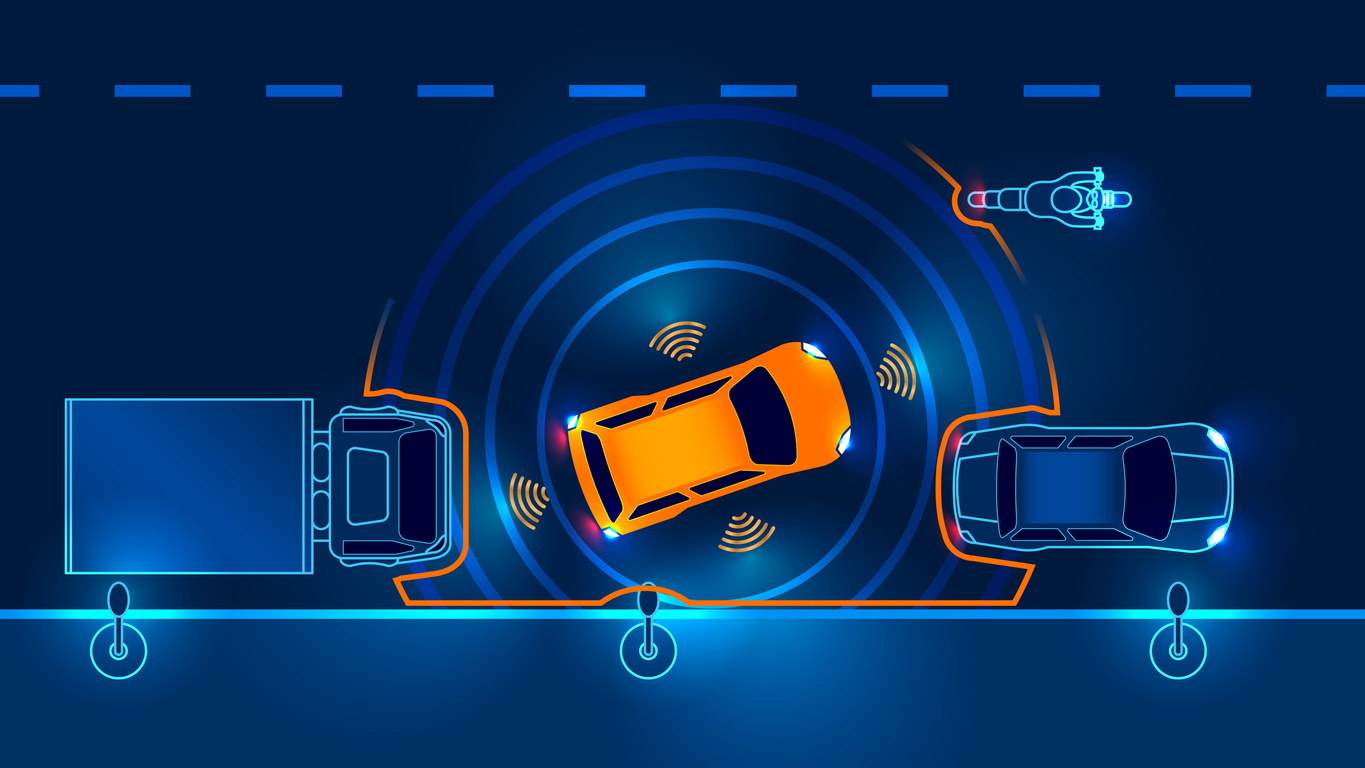 u-blox Products Compatible for Standard / Consumer Applications - compact, low power
Many of u-blox's products are suitable for a diverse range of applications. Offering compact solutions that are ideal for low power, battery-powered devices, u-blox's standard grade products are suitable for consumer environments. Furthermore, their products are designed to help engineers get to market quickly with minimal testing and engineering required. For example, u-blox's BMD-300-A-R is an ultra-low power Bluetooth LE module based on Nordic Semiconductor's nRF52832 SoC. The BMD-300 module comes with an Arm® Cortex®-M4 with FPU, embedded 2.3G Hz multi-protocol transceiver, and an integrated antenna to reduce development costs and accelerate time to market.
Key Consumer Applications
Wearables
Security & surveillance
Smart lighting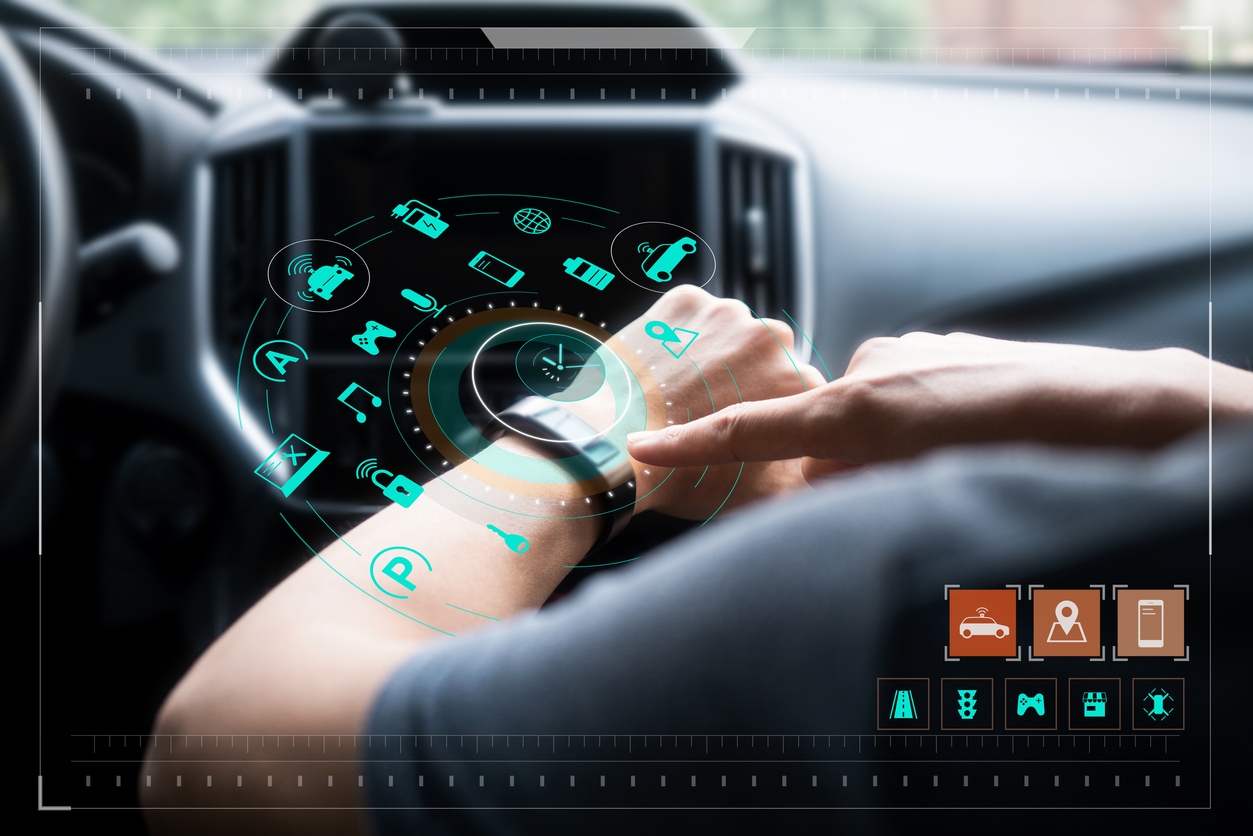 Subscribe
Stay up to date with industry and supplier news!
Browse