Pros & Cons of Autonomous Vehicles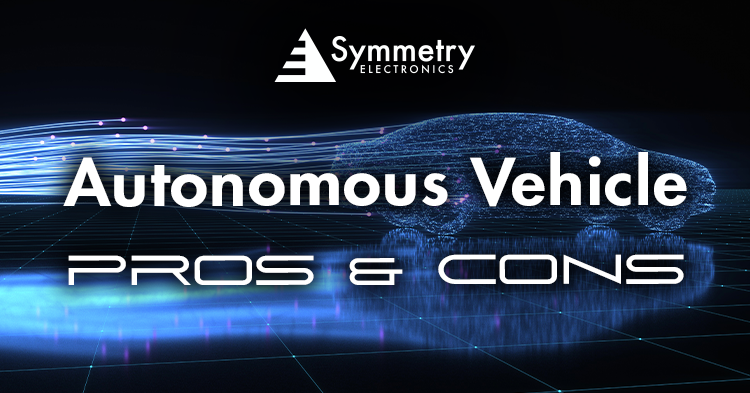 By now, many of us have heard about the exciting idea of driverless cars. Strides are being made every cars already. In fact, Ford Motor Company has announced that it intends to release a fully autonomous vehicle within the next five years. While the automotive industry may be ready for full integration of autonomous vehicles, is our society ready for the privilege to not drive? Let's take a look at the top pros and cons of autonomous vehicles.
Autonomous Vehicle vs. Autopilot Technology
According to the California Department of Motor Vehicles, autonomous vehicle technology includes a combination of hardware and software, remote and/or on-board, that has the capability to drive a vehicle without active physical control or monitoring by a human operator. In comparison, many vehicles released today come with some modicum of autopilot technology. Autopilot technology allows vehicles to accomplish tasks like steering, changing lanes, adjusting speed, and controlling brake functions. While autonomous vehicles do all of these things (and more), the main difference between the two (Figure 1) is that autopilot allows for driver reengagement in event of a driving emergency whereas self-driving cars do not.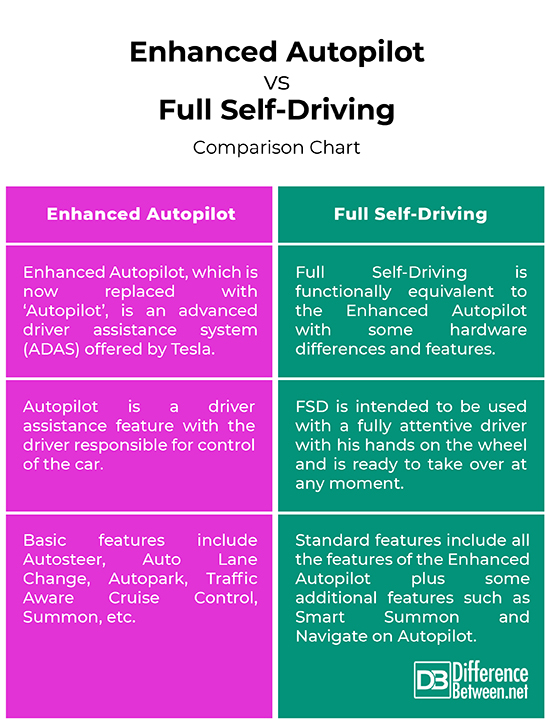 Figure 1: The difference between self-driving vehicles and enhanced autopilot
Driverless Cars Pros & Cons
To be clear, both autopilot and autonomous vehicle technology are adept at accident prevention. Driverless Cars Could Reduce Traffic Fatalities by Up to 90%. With rates like that, it is a wonder if there could be any disadvantages behind self-driving cars.
Pros of Autonomous Vehicles:
Accident Prevention. The National Highway of Traffic Safety Administration (NHTSA) reported that there were 38,824 people killed in 2020. If driverless vehicles can really reduce traffic-related fatalities by 90%, then over 34,000 of those killed in 2020 could have been prevented.
Environmental benefits. The NHTSA also reports that the electrical power behind autonomous vehicles is significantly more eco-friendly than gas-powered motors. The Future of Driving report from Ohio University stated that autonomous vehicle integration could potentially cut emissions by up to 60%.
Overall consumer savings. Not only will the integration of driverless cars save consumers money in reduced insurance costs, parking fees (the need for individual parking spaces would change significantly), and gas consumption, but consumers will time. A commuter spends an average of 52.2 minutes per day in drive time. The KPMG report, Connected and Autonomous Vehicles – The UK Economic Opportunity, forecasts that driverless vehicle integration could save commuters up to 40% in their overall travel time.
Cons of Autonomous Vehicles:
Job loss. While there will of course be new positions (ones that are yet to be determined) around the driverless car industry, professional driving positions are poised to be dramatically impacted by autonomous vehicle integration. AllTrucking.com estimates that there are approximately 3.6 million professional truck drivers in America. Vehicle automation in the trucking industry would make those positions obsolete.
Ethical Issues. Even cars we drive with autopilot technology that we drive today pose issues about whether they will make the right decisions in emergency situations. Just take a look at what happened when a driver in Germany fell asleep while his vehicle was in autopilot and led police on a high-speed chase. Will fully automated vehicles make mistakes in emergency situations?
Legislative Confusion. The clock is ticking on how governing bodies will decide to regulate driverless cars. Who will be responsible for potential damage if a vehicle drives itself?
Security Risks. Autonomous vehicles are inherently smart and, like many internet of things (IoT) device ecosystems, they are uniquely vulnerable to cyberattacks and threats. Cyber attacks could harm GPS systems, Lidar systems, and other crucial technology integrated into driverless vehicles. Automakers will need to address comprehensive IoT security solutions.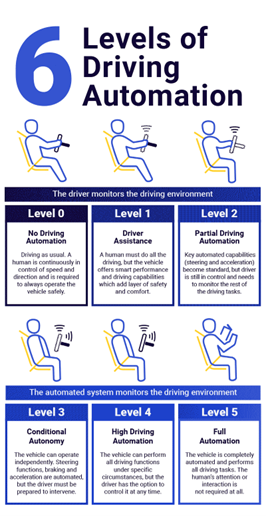 Figure 2: There are six levels of driving automation.
Subscribe
Stay up to date with industry and supplier news!
Browse