Smart Robots 101
Starting Your Robotics Project
The future of smart robotics is here. Robotic technology is incorporated in just about every industry we encounter. From manufacturing facilities to retail, medicine, and our homes. Robotics is an essential tool in aiding mankind. By definition, a smart robot is an artificial intelligence (AI) system that can learn from its environment and its experience and build on its capabilities based on that knowledge. In comparison, the main differences between traditional robots and smart robots revolve around utility and human interaction.
Types of Smart Robots
Smart robots, sometimes referred to as cobots, collaborate with users to perform tasks. Traditional robots are autonomous machines that perform tasks without human control. Business Wire reports that "The global smart robot market reached a value of US$ 8.94 Billion in 2021. Looking forward, the publisher expects the market to reach US$ 24.28 Billion by 2027, exhibiting at a CAGR of 17.9% during 2022-2027." There are several categories of robots. Industrial robots, like those found in Tesla factories, are common in IIoT sectors and include (Figure 1):
Articulated robots
Selective Compliance Articulated Robot Arm (SCARA) robots
Delta robots
Cartesian/Gantry robots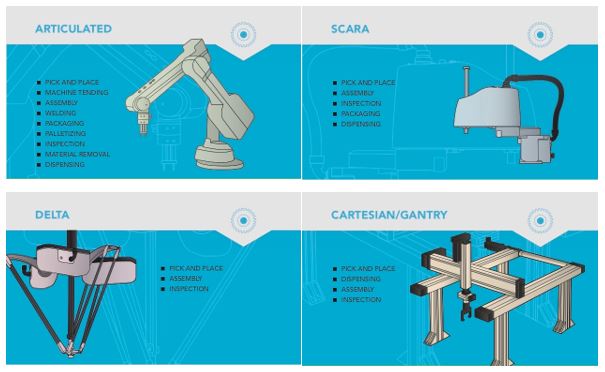 Figure 1: Classes of industrial robots utilized in IIoT sectors
Smart Robots Enter Consumer Market
In consumer sectors, smart robots (also known as household robots) are increasingly being encountered in our daily lives. Many of us are familiar with the Roomba, a household robot that keeps your floor clean without users having to lift a finger – unless your Roomba consistently gets stuck between the ottoman and the floor, like mine. The demand for smart robots that can assist with household chores is on the rise. Global Newswire found that "The Global Household Robot Market (henceforth referred to as the market studied) was valued at USD 6. 81 Billion in 2021. It is expected to reach USD 21. 94 Billion by 2027, registering a CAGR of 20. 50% during 2022-2027." In fact, Statista estimated that in 2018, the Roomba alone was found in 14.2 million homes in the United States.
Maytronics has actually taken the idea of smart vacuums into aquatic environments. Boasting a "sparkling pool in under two hours," the Dolphin Nautilus CC Plus (Figure 2) saves customers time and effort in maintaining the cleanliness of their pool. A plug-and-play solution, the Dolphin Nautilus CC Plus has the ability to climb walls (something the Roomba hasn't quite mastered yet), has an easily accessible top-load filter, and is efficient in its reduction of water, chemicals, and energy.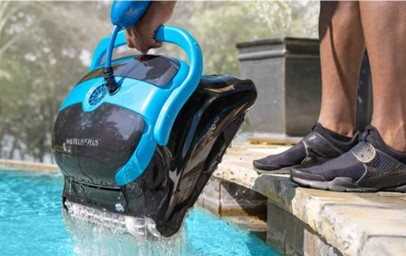 Figure 2: Dolphin Nautilus CC Plus
Source : Maytronics
The momentum behind smart home robotics doesn't end at smart vacuums. Amazon has recently announced Astro (Figure 3), a smart home robot on wheels that features eyes, a rotating screen, and other compelling interactive qualities. With a namesake straight from the Jetsons' and characteristics as familiar as WALL-E's, it's not hard to understand why consumers are eagerly integrating the friendly smart robots in the home. Equipped with microphones, cameras, and sensors, Astro can:
Complete demands like those found in Amazon Echo devices (sending reminders, making video calls, reporting the weather, etc.)
Deliver items like beverages to occupants and guests throughout your home
Be utilized for security purposes through alerts of unrecognized persons in the home or certain sounds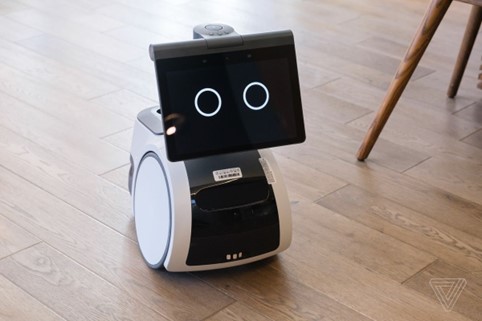 Figure 3: Amazon's smart home robot on wheels, Astro
Source: The Verge
The trending theme surrounding household robots revolves around utility. In a smart home environment, developers and consumers are consistently looking for way that technology can streamline tasks around everyday life. There are a variety of market-ready solutions to meet smart home robotics needs, including:
Grill cleaning robots
Education robots
Window cleaning robots
Home assistant companion robots
Develop Your Own Smart Robot
Here's the thing—the cobots and smart robots used in Tesla factories clock in at price ranges in the thousands. Even Amazon's Astro has a price tag $1,499. Why buy when engineers can build their own? In order to develop a comprehensive smart robotics device, designers must consider the following:
What is the robotic device's intended application?

Application and use case(s) will help developers determine the correct components

What is the physical environment that the robot will be operating in?

A low visibility application needs to be able to detect obstacles through solutions like Time-of-Flight (ToF) sensors, whereas high altitude applications will require barometric pressure sensors.

What are the battery and power requirements of your device?
What wireless protocol will you integrate as your chosen method of connectivity?

Bluetooth, WiFi, UWB, etc.

What type of motor will you use to power your device?
If you're interested in designing, developing, or just want information on building your own smart robot, contact our experts at Symmetry Electronics. Consultations are free and the knowledge gain is invaluable.
Featured Product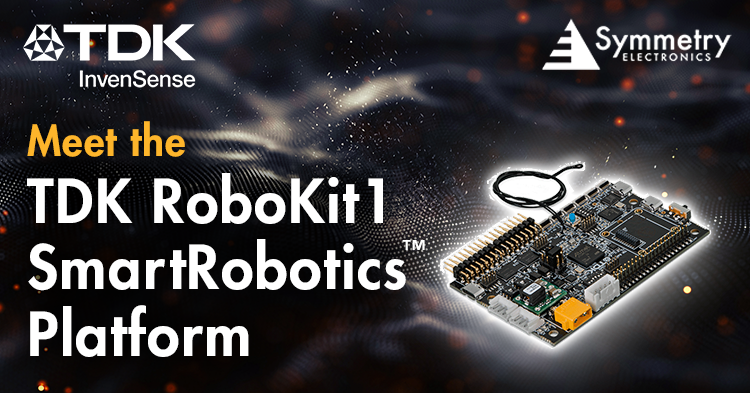 Providing open-sourced design files, ROS files, and firmware, TDK's Robokit1 streamlines hardware and prototype phases in robotics development.
Subscribe
Stay up to date with industry and supplier news!
Browse