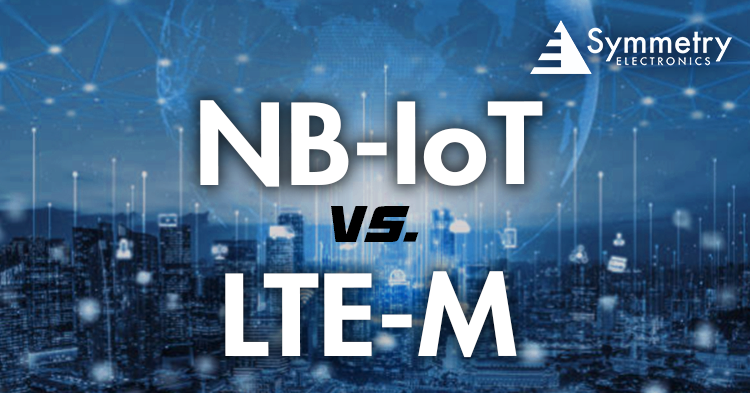 Narrowband Internet of Things (NB-IoT)
Already adopted in many parts of Europe and Asia, Narrowband IoT (NB-IoT) is a mobile data standard for low power wide area networks (LPWAN) that was developed by 3GPP. A 2019 Grand View Research report stated that the NB-IoT market is expected to reach $6.02 billion by 2025. With robust industry forecasts, it is clear that the list of applications incorporating NB-IoT is growing.
As a mobile data standard, lack of network availability has been an issue in generating momentum around NB-IoT connectivity. However, as of 2021, 120 companies have commercially deployed NB-IoT networks. NB-IoT technology is a sustainable choice of wireless communication standard as it reuses existing Global System for Mobile (GSM) carrier waves. However, with data rates up to 250 Kbps, NB-IoT technology is well suited for applications that use lower bandwidth that only wake periodically to provide data. NB-IoT technology is able to provide an extended battery life of 10+ years by utilizing Power Saving Mode (PSM) and extended Discontinuous Reception (eDRX).
Key Benefits of NB-IoT:
Extended battery life of 10+ years
Enhanced range
Advanced obstacle/barrier penetration
Low power consumption
Cost-effective
Simple radio design based on single carrier frequency division multiple access and DSSS modulation
NB-IoT Applications:
Smart agriculture
Smart streetlights
Waste management
Manufacturing automation
Smoke detectors

Long Term Evolution for Machines
Long Term Evolution (4G), category M1, or LTE-M, is a low power wide area cellular technology that connects IoT devices directly to 4G networks. With the advantage of connecting directly to 4G networks, LTE-M technology is able to provide speed, low latency, and reliability. Like NB-IoT, LTE-M technology also utilizes PSM and eDRX, making LTE-M devices capable of similar enhanced coverage and long battery life that NB-IoT offers. Additionally, LTE-M is also a powerful asset in mobile use cases as it can switch between cell towers.
Key Benefits of LTE-M:
LTE-M is a more cost-efficient option than NB-IoT. The half-duplex chips used to connect LTE-M devices to 4G networks are less expensive than those used in NB-IoT.
LTE-M enabled devices also provide extended battery life as they also use PSM to wake periodically and provide data.
Services surrounding LTE-M cost less because data rates are variable.
LTE-M Applications:
Low-density sensors
Smart meters
Asset tracking
Smart cities
Smart healthcare
When it comes to deciding whether to incorporate NB-IoT or LTE-M into your device design (Figure 1), application and use case will be the ultimate deciding factors. While both provide approximately the same amount of extended battery life, NB-IoT technology is well suited for stationary remote devices that do not require high bandwidth or low latency. While NB-IoT's range capabilities are advantageous, the technology is more expensive to implement than LTE-M. LTE-M is a cost-efficient, mobile data standard that provides lower latency and higher speeds that NB-IoT.
Subscribe
Stay up to date with industry and supplier news!
Browse