MultiTech MultiConnect rCell 100 Series Router on Sale + Free SIM Card at Symmetry Electronics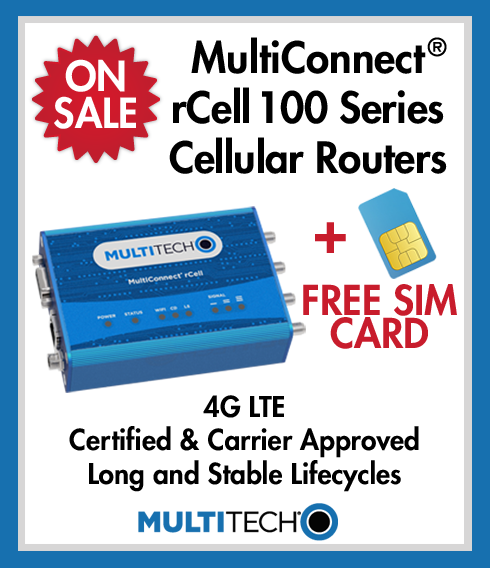 MultiTech is creating innovative products for IoT, LoRa and cellular communications. Symmetry is excited to announce this sale on MultiTech's rCell 100 Cellular Router along with a free SIM card. Click here to get yours!
The MultiConnect® rCell 100 Series of cellular routers are a part of MultiTech's comprehensive portfolio of cellular connectivity products optimized for M2M (machine-to-machine) communications. With the Industry's most cost effective approach to remote device management and shared design approach across multiple cellular technologies, it provides the lowest total cost of ownership to our customers. The MultiConnect rCell 100 Series of cellular routers also offer a long, stable lifecycle, an important consideration for M2M solutions.
Read a customer story from MultiTech on how the MultiConnect rCell 100 offered a secure communications solution
Subscribe
Stay up to date with industry and supplier news!
Browse