From MultiTech: IoT Prototype to Production Workshop
This workshop guides programmers and tech professionals on how to crowdsource libraries for sensors and peripherals using a cloud-based IDE. Users will learn how to move data from edge sensor/processor to cloud platform as a service using a cellular and Long Range RF LoRa Modules. Product Managers and Business Development Leaders are welcome - learn how to build successful business practices and how to avoid the critical pitfalls of loT development. Industry executives from MultiTech, Arrow, and Telit will be on hand to share valuable insight on developing and managing solutions in the marketplace.
What attendees will learn:

• Rapid prototyping using a cloud based compiler

• Cellular communication to add macro-network

• Crowdsourcing libraries to add drivers from common sensors and peripherals

• How to use an application enablement platform to collect and store IoT data, obtain insights from it, and securely publish the data

• Best practices for "concept-to-commercial" development and launch of loT solutions
Who should attend:

• Programmers that are familiar with C++ want to make their devices 'connected'

• Business Development Managers focusing on IoT, looking to shorten time-to-market

• Product Managers and Engineers looking to shorten time-to-development for products and services
Space is Limited. Reserve Your Seat Today.
Dates: July 11
Location: Arrow Montreal Office, 1425 Trans-Canada Highway, Suite 140, Doval, Quebec H9P 2W9, Canada
Source: http://www.multitech.com/news-and-events/upcoming-events/iot+prototype+to+production+workshop_e66712
Contact Symmetry Electronics at 866-506-8829, email us or start a live chat and we'll be glad to help you with your projects!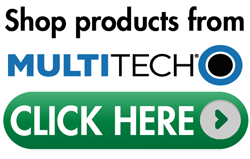 Why partner with Symmetry Electronics? Symmetry's technical staff is specially trained by our suppliers to provide a comprehensive level of technical support. Our in-house Applications Engineers provide free design services to help customers early in the design cycle, providing solutions to save them time, money and frustration. Contact Symmetry for more information.