Develop Your Own Smart Home Security Device | Symmetry Blog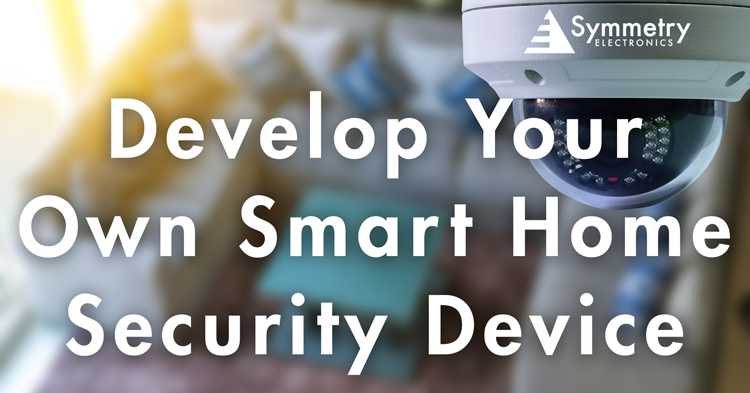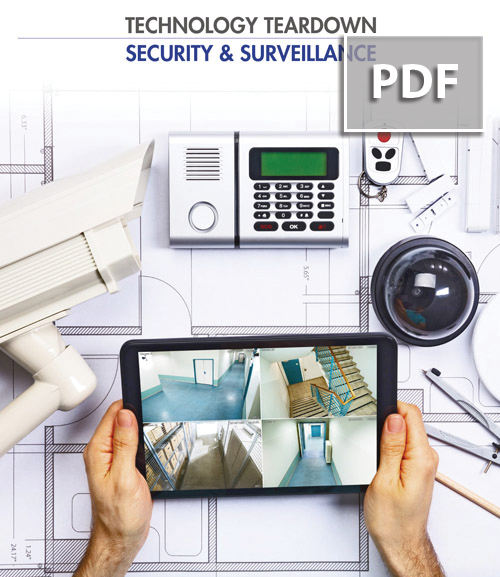 Symmetry Electronics partners with the world's leading electronic component suppliers to support engineers in the development of cutting-edge IoT and embedded system products. One product category that continues to grow in popularity are smart home security systems. There is a demand for smart home security devices that are long range, low power, secure, interoperable and easy to install.
Smart Home Security Devices Today
Most IoT-enabled security systems leverage ZigBee, Z-Wave, Wi-Fi or Bluetooth to operate. Homeowners can manage and monitor door and window sensors, door locks, indoor and outdoor cameras, motion and water detectors, smoke and CO alarms and video doorbells all from a hub or smartphone. Several security systems offer an "If This Then That" (IFTTT) programmable feature that allows homeowners to create scenarios for smart devices to work in conjunction with each other to deliver a specific result. For example, a homeowner can tell the system to sound an alarm and capture a video if the garage door is opened past a certain time. Although smart home security systems are the way of the now and the future, there are still two main drawbacks in the current technological landscape: Smart Device Incompatibility and Faulty Data Security.
The Ultimate Smart Home Compatibility Solution
When it comes to smart home security products, homeowners are seeking convenience, ease of use and peace of mind. Engineers therefore must consider developing products that work in conjunction with common smart home ecosystems developed by market leaders like Amazon, Apple, Google and Ring. One major thing to consider is which wireless standard to use to deploy smart devices. While each wireless standard has their benefits, they also have limitations such as high power consumption or the need for a hub. Additionally, homeowners run into the issue of device incompatibility if the devices in their home utilize different wireless standards to operate. Fortunately, Amazon, Apple, Google and the ZigBee Alliance have developed a super group called "Project Connected Home over IP" that is working to launch a unified connectivity protocol in late 2020.
Addressing Smart Device Data Security
Data security is a major concern when it comes to IoT devices. If the proper security measures are not in place, homeowners risk the possibility of their systems being hacked. Cyber attackers could disable alarms and sensors, jam communication between devices, or the worst–gain access to indoor and outdoor security cameras to spy on individuals. Solutions include using complex passwords for device management, ensuring wireless routers have an added layer of software protection, and/or utilizing a system that comes with embedded encryption. Not sure which level of security you need in developing your smart home device? Consult Symmetry's knowledgeable Applications Engineers to narrow down your options.
Develop Your Own Smart Home Security Device
Interested in developing the next best smart home security solution? Take a look at our Security & Surveillance Tech Teardown (PDF) that outlines the components you need to take your idea from concept to reality.
We support many other applications. Check out our other Tech Teardown's for additional inspiration and technical guidance.