3 Cutting-Edge Environmental Sensors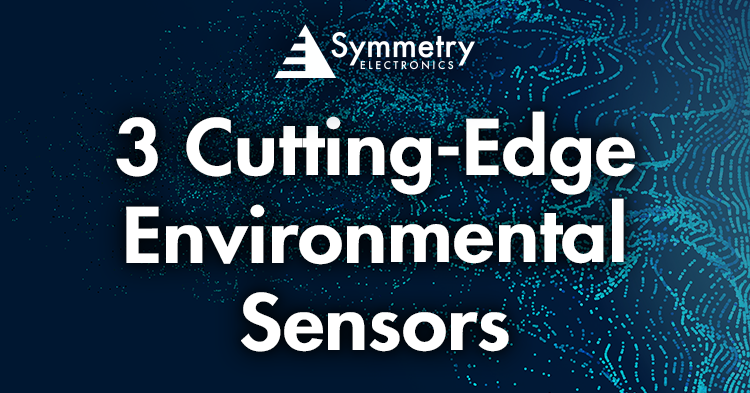 Key Features of Sensirion's SCD40:
High accuracy: ±(40 ppm + 5 %)
Photoacoustic NDIR sensor technology PASens®
Smallest form factor: 10.1 x 10.1 x 6.5 mm3
Integrated temperature and humidity sensor
Large output range: 0 ppm – 40'000 ppm
High accuracy of ±(40 ppm + 5 %)
Digital I2C interface
Reflow solderable for cost-effective assembly
Particulate Matter (PM) Sensors
Particulate Matter (PM) refers to a mixture of airborne particles that can be harmful if inhaled. PM matter includes but is not limited to different types of dust, molds, pollen, tobacco smoke, and exhaust gases that lead to allergic reactions and respiratory diseases. PM sensors are crucial solutions that consumers, offices, and businesses can utilize to monitor and create safer air qualities indoors. Sensirion's SPS30 uses laser scattering technology in combination with their contamination-resistance technology to enable healthier air quality.
Features of Sensirion's SPS30:
Lifetime of more than ten years
Advanced particle size binning
Superior precision in mass concentration and number concentration sensing
Ideal solution for compact air quality or wall-mounted devices
Fully calibrated digital output
Small, ultra-slim package
Temperature and Humidity Sensors
Integrated in many smart home products, temperature/humidity sensors allow users to track the temperature and the amount of moisture content in indoor environments. Monitoring humidity and temperature in indoor environments can help prevent mold and enhance cost-savings surrounding heating/cooling. Sensirion's SHT40 is a reliable temperature and humidity sensor that offers the best price-performance ratio on the market.
Key Features of Sensirion's SHT40:
Relative humidity accuracy: up to ±1.0 %RH
Temperature accuracy: up to ±0.1 °C
Supply voltage of 1.08 V-3.6 V
Average current of 0.4 µA (at meas. rate 1 Hz)
Fully functional in condensing environment
Variable power heater
NIST traceability
Environmental sensors provide consumers and businesses with a convenient way to control, monitor, and their surroundings. Environmental sensors are not limited to air quality monitoring. In fact, there is a broad range of environmental sensor types and an even wider range of applications. Environmental sensors are essential tools that help monitor weather phenomena, soil composition, water quality, radiation, atmospheric pressure, and much more.
Interesting in exploring more sensor solutions? Browse Symmetry Electronics' extensive portfolio of IoT sensors.
Recommended Blog:
Subscribe
Stay up to date with industry and supplier news!
Browse