Symmetry Electronics Announces International Distribution Agreement with MediaTek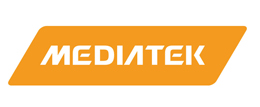 LOS ANGELES and Taipei, Taiwan - Symmetry Electronics, a global authorized distributor specializing in the distribution of wireless and video embedded semiconductor products, announced a global distribution agreement with MediaTek, a global provider of fabless semiconductors and a market leader in cutting-edge systems for wireless communications, HDTV, DVD, and Blu-Ray, today. With this agreement designers now have access to MediaTek's growing IoT and SoC products through Symmetry Electronics' entire global network.
Symmetry Electronics supports its customers with sales and engineering teams along with an established e-commerce site aimed at helping engineers start their latest IoT, wireless and video designs. Symmetry's expertise in connecting engineers to the right technology allows customers to save time and money by getting their design projects up and running quickly. This collaboration between Symmetry and MediaTek further assists electronic manufacturers in easily bringing more connected objects to market.
MediaTek is committed to making technology more accessible and affordable. Their tightly integrated chip designs help manufacturers optimize supply chains, reduce the development time of new products and give a competitive edge in crowded markets. MediaTek recently announced the MT2523 product family, designed for active smart watches and wearables. It is based around a highly integrated system in package (SiP) that contains a micro controller unit (MCU), dual-mode Bluetooth 2.1/Bluetooth 4.2 Low Energy, GPS, a MIPI-supported high-resolution mobile screen and a power management unit (PMU).
"We are excited to be working with one of the world's largest semiconductor companies," said David Beck, Vice President of Marketing at Symmetry Electronics. "MediaTek's highly integrated and multi-radio SoCs are a great fit for IoT, wearable, positioning and other wireless applications."
"Rich features, combined with power-efficiency is one of MediaTek's strengths and we are leading the charge in bringing this know-how to IoT products," said JC Hsu, MediaTek's Corporate Vice President and General Manager of the IoT business unit. "This agreement with Symmetry provides additional engineering support for MediaTek's IoT products, extends our commitment to work with design engineers in the US, and helps bring our IoT chipsets to broader global markets."
About James Staubes
866-506-8829
Subscribe
Stay up to date with industry and supplier news!
Browse