Symmetry Electronics And DB Unlimited Announce Distribution Partnership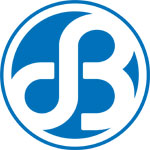 LOS ANGELES, CA - DB Unlimited, the world leading audio solutions provider with over 40 years of experience in the manufacturing of audio components, announced today they have entered into a global distribution agreement with Symmetry Electronics, the leading technical distributor of wireless and video technology.
The addition of DB Unlimited's industry-leading audio technology to Symmetry's focused line card, with strong emphasis on wireless and video solutions, provides customers with a complete resource for the latest technology in user interface-related electronic components.
The audio solutions provided by DB Unlimited are ideally suited for the customers Symmetry calls on today and Symmetry's technical sales team will be equipped to ensure those customers find the audio devices that create the best possible acoustic performance in their application.
"Symmetry Electronics is excited to have DB Unlimited join our focused line card," said David Beck, Vice President of Marketing for Symmetry Electronics. "Audio is a natural complement to Symmetry's focus on video and wireless technologies. DB Unlimited's products, which can go into any application that makes noise, fit into several vertical markets supported by Symmetry such as Industrial, Medical, IoT, Transportation, and Surveillance."
"This partnership just makes sense," said John Sackett, Sales Manager for DB Unlimited. "Symmetry's customers need audio for their designs and Symmetry's technical sales team will be a powerful addition to our sales channel, as we continue to take on and solve engineering design challenges."
DB Unlimited's standard product portfolio is now available on Symmetry's website and their sales team has access to all the technical resources that make DB Unlimited the world leading provider of audio solutions.
To learn more visit https://www.symmetryelectronics.com/manufacturers/DB-Unlimited
About Symmetry Electronics Team
Established in 1998, Symmetry Electronics is a focused global distributor of wireless connectivity solutions, sensors, and audio-video technologies. Offering comprehensive design support and available-to-ship inventory, Symmetry is committed to helping engineers accelerate time to market, reduce costs, and offer modern solutions for their IoT designs. Acquired by the Berkshire Hathaway company TTI, Inc. in 2017, Symmetry Electronics is headquartered in Los Angeles with international offices in Mexico, Canada, and China.
About DB Unlimited
DB Unlimited provides world class audio solutions to maximize customer designs and help solve engineering design challenges, with a strong focus on providing industry leading customer service and customer support tools. We are committed to a continual pursuit of next generation technology and support.
We have the largest and most comprehensive offering of audio components in the industry. Ranging from simple indicators, transducers, and speakers to the latest MEMS technology used in our silicon microphones. In addition to our standard products, we offer custom design solutions allowing us to partner with our customers to solve their most challenging design requirements. Whether you have a simple technical question or comprehensive testing requirements, DB Unlimited has the solution.
We believe that great people make up a great company. So we employ the skills and expertise of some of the best people, manufacturer's representatives and distributors in the industry. Whether your needs are to talk with a local representative or someone on our engineering team halfway around the world, you can be confident that DB Unlimited has the solution to get the job done. For more information about DB Unlimited, visit http://www.dbunlimitedco.com.
About Symmetry Electronics
In July 2017, Symmetry Electronics was acquired by TTI, Inc., a Berkshire Hathaway company. As an authorized global semiconductor distributor offering technical support, sales and distribution of wireless and video technologies, Symmetry has been selling electronic components since 1998. Symmetry serves customers with a worldwide sales and engineering team delivering technical services alongside an e-commerce experience. With its focused line card, expansive inventory and unsurpassed technical support, Symmetry strives to support design engineers and buyers throughout the design cycle and into production. The company is headquartered in Los Angeles with international offices in Mexico, Brazil, Canada and China. For more information, visit
www.symmetryelectronics.com
.