Why AMD Embedded - Part 1 of 9 in a Series Presented by Symmetry Electronics and SemiconductorStore.com
Wednesday, February 6, 2013
Symmetry Electronics and SemiconductorStore.com present a 9 part series on the benefits of AMD Embedded Technology and the truth about a few of the primary misconceptions associated with AMD. In Part 1 we take a look at how embedded markets have evolved to provide high performance solutions at prices comparable to the off-the-shelf options of the past.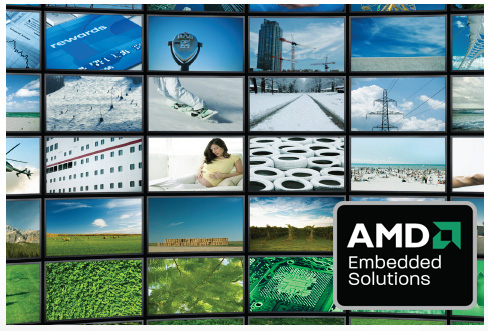 Many system integrators and end customers continue to choose standard PC platforms for certain types of embedded applications. While standard PCs of the past did have some advantages over custom designed embedded platforms, especially for applications that required "PC-like" performance and capabilities at a low off-the-shelf cost. However, the embedded solutions landscape is changing dramatically to better serve these applications.
Evolutions in embedded system technology and design including the proliferation of standards-based interfaces and platforms, coupled with rapid advancements in CPU and graphics performance have closed the gap with PCs.
There are hidden life-cycle management costs associated with deploying typical, commercially available PCs in embedded applications that are not always well understood.
In this challenging global economy, system integrators are facing growing pressure to lower costs, accelerate Time-to-Market (TTM), and maximize profits while reducing risk. This 9 part series will explore the hidden costs of commercially available PC platforms when used in embedded applications and why today's embedded platforms, like those being enabled by AMD, are a superior choice for your next high-end embedded application.
In Part 2 of the "Why AMD Embedded" series, we will show how AMD Embedded technology has surpassed traditional PC performance.