What is the Hardware Revolution?
Wednesday, June 4, 2014
We are in the midst of a hardware revolution. Every day we see innovative ideas rapidly turn into prototypes faster than ever, which in turn leads to production and sales in a shorter amount of time as well. Time-to-market has been redefined!
As a provider of embedded, audio, video, and wireless technology, we at Symmetry are seeing that the hardware development cycle is changing. Many of our customers come to us with great hardware designs and want to know how to accelerate the process of getting their product to the marketplace. It used to be that a design would typically take a large corporate enterprise with considerable resources 12 to 24 months to design, build, and market a piece of hardware. Customers who had a concept would have to go through the specification process, followed by BOM optimization, then to design, then to prototype, then testing, manufacturing, and marketing. Today, things have changed. Now when there's an interesting idea, there are off-the-shelf, cheap, miniature form factor modules or boards which lead quickly into design, rapid prototyping, and testing prior to marketing, pre-sales, and contract manufacturing.
What's Driving the Hardware Revolution, and How Does this Accelerate Sales?
There are many things driving the hardware revolution, or renaissance. Crowdsourced funding and open source software are two that come to mind right away. Another compelling factor is the aftermath of silicon providers competing for sockets in the smartphone and tablet markets. This intense competition involving features, integration, and price has decreased the cost of ARM processors while at the same time increasing the performance of these processors to almost desktop levels. We've all heard of products like Raspberry Pi, BeagleBone, and AMD Gizmo (X86 APU), to name just a few. No doubt, there are some serious pieces of hardware being sold at unbelievably low prices.
The Hardware Revolution in Wireless Technology Leads to Lower Product Development Costs
So how does the hardware revolution apply specifically to wireless technology? The same factors in embedded processors are driving costs down and performance up in wireless. After all, smartphones and tablets, with their multiple modes of built-in wireless connectivity, have contributed in driving cellular modems, Bluetooth, and Wi-Fi radios to incredibly low prices. When these low component costs are applied to hardware companies such as Telit, GainSpan, Lantronix, RF Digital, and Bluegiga, it enables these companies to make wireless modules that are inexpensive, not to mention easy to develop with, and therefore in reach of any developer with a project.
The age old question, build versus buy, is a question that now becomes quite interesting, considering how the recent global demand has contributed to economies of scale and dramatically reduced prices for modules. It is becoming increasingly hard to justify the expense and time required for discrete designs versus just popping in a module and finishing your design in record time.
The hardware revolution is here and available to take advantage of. To discuss leveraging the hardware revolution to lower costs and improve time to market for your designs, please call Symmetry Electronics at (310) 536-6190, or contact us online.
Happy designing!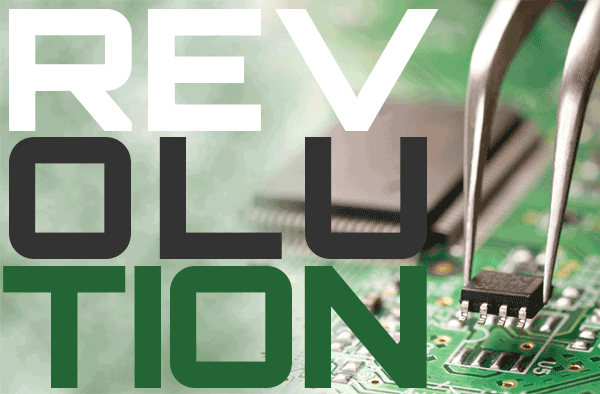 Subscribe
Stay up to date with industry and supplier news!
Browse