Turkey Tech: Our Top 5 Favorite Thanksgiving-Themed Projects
Tuesday, November 25, 2014
Gobble gobble! Family, friends, foot, football: no matter what your favorite part of the day, we're thankful for technology.
1. Turkey Timer
This littleBits powered Turkey Table Timer buzzes and shakes its tail feathers to let everyone know as soon as dinner is ready. The timer can be set from 1 second to 5 minutes, and you can adjust the speed with which the turkey shakes his feathers. This project leaves lots of room for creativity, so go wild with how you build and decorate your turkey, or mix it up and make your favorite football player wave to assemble the team!
Tempted to make your own turkey timer? Symmetry has all the littleBits needed to talk turkey: buzzer, inverter, power, pulse, RGB LED, servo, timeout, and wire.
2. LED Centerpiece
Want to add some extra color to your table? Check out this flashy fowl! LED lights let you turn a traditional turkey into a technological triumph. For even greater color control, use RFduino RGB LED shields to change the lighting color on the fly from your cell phone using Bluetooth Low Energy (BLE).
Light up your night! Find RFduino, Bluetooth Low Energy, and cellular products at Symmetry Electronics.
3. The Football First-and-Ten Line
Football's yellow first-and-ten line debuted on ESPN in 1997 during an NFL game between the Cincinnati Bengals and the Baltimore Ravens, and has since become a ubiquitous part of watching a football game on television. However, displaying that line is a lot more complex than most people would assume. Varying field drainage pitches, changing weather conditions, camera angles and zooms, and other factors make each venue different. Before each season beings, a 3-D map is created of each field. All broadcast cameras are equipped with sensors to measure the location, tilt, pan, and zoom, linked to computers recalculating the camera's relative perspective up to 30 times per second. A detailed two-palette coloring system, inspired by the weather map on news programs, ensures that the line remains visible on the field, but does not show over people or objects as they move about the field.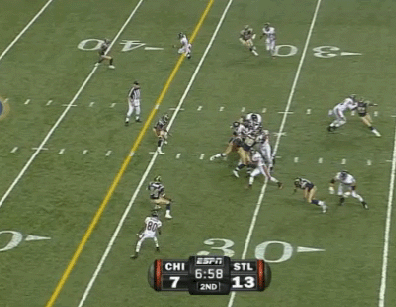 Want to set up your own for the backyard pigskin toss? Symmetry has graphics processors, sensors, cameras, video codecs, and more to get your game going.
4. Quadcopter Pie Delivery
You might have noticed that we're fond of quadcopters here at Symmetry. Apparently so are the guys at Utah Aerials who developed a turkey-shaped quadcopter pie delivery drone! This iteration missed its target by a bit, but we're sure a few minor modifications will have this turkey aiming straight for your pie hole!
Who says turkeys can't fly? Launch your pie drone with Bluetooth Low Energy, GPS, cameras, RFduino, and Arduino products from Symmetry Electronics.
5. 3D-Printed Pie
We like quadcopters, and we also like pie. 3D printed foods haven't caught on just yet, but the technology to make them is getting closer and closer to primetime. Last year NASA funded a $125,000 project carried out by Systems and Materials Research Consultancy (SMRC) to print food for astronauts in space. The first thing dished up? Pizza! It turns out that the layered structure of a pizza is ideal for 3D printing. After starting out printing chocolate, SMRC was able to shift to printing dough, sauce, and animal, milk, or plant protein by using powder cartridges mixed with water and oil. Chances are that with this kind of progress, desserts, like layered pies, probably aren't too far off.
Happy Thanksgiving from everyone at Symmetry Electronics!
Subscribe
Stay up to date with industry and supplier news!
Browse