From Digi International: Top Three Takeaways from Embedded Systems Conference 2017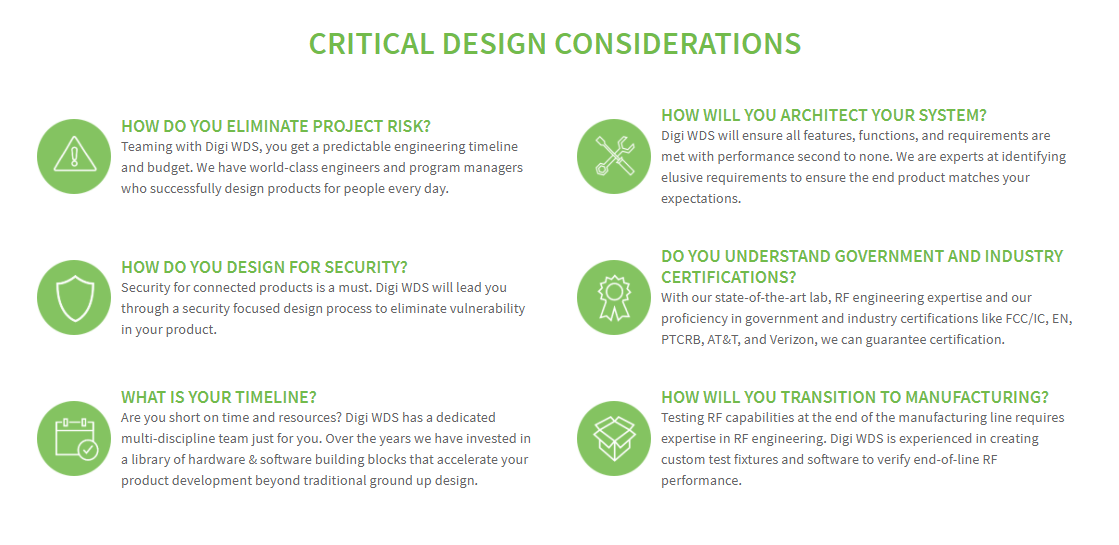 Designing embedded Internet of Things (IoT) systems for the next wave of IoT connected devices requires research into current trends, an understanding of wireless technologies, and how to be prepared. Leaders from Digi Wireless Design Services (WDS) joined top electrical engineering talent on stage this week at the Minneapolis Convention Center to discuss designing for the next wave of IoT and to share technical and business lessons learned when connecting IoT devices.
Kyle Sporre, RF Hardware Engineering Manager and Kevin Eichhorst, Senior Solution Architect will provided the following takeaways during their presentations at the Embedded Systems Conference:
Connecting IoT Devices: Real Lessons from Real Case Studies
Successful and unsuccessful project examples
Techniques for passing wireless certification requirements
Design choices and trade-offs for RF wireless technology
Designing for the Next Wave of IoT: Examining Trends, Wireless Technologies & Lessons Learned
Market trends that make or break an IoT launch
IoT trends that are fading and which ones are heating up
Emerging wireless technologies to be aware of




>>LEARN MORE ABOUT DIGI WIRELESS DESIGN SERVICES AND THESE IOT FOCUSED SESSIONS HERE.
Subscribe
Stay up to date with industry and supplier news!
Browse