The Ultimate IoT Device Monitoring Solution | Symmetry Blog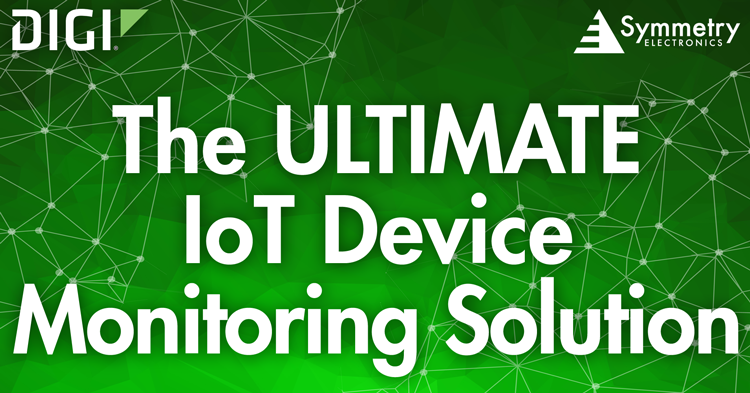 Digi offers various Plug-In Modems that provide support for a number of applications. When paired with their Digi Remote Manager (DRM 3.0), users can benefit from a comprehensive solution that enables sophisticated device management, data tracking, automation and seamless integration. Find out more about Digi's offerings and how their DRM 3.0 application allows for the ultimate secure asset monitoring and control.
Digi 6310-DX is a certified plug-in modem which gives instantaneous access to a LTE cellular network. It supports standard LTE and LTE-Advanced for higher bandwidth requirements. Fallback to 3G is also available for robust communication systems. This device supports dual SIM cards by automatically switching to a secondary SIM when the primary carrier loses access to the network. With cellular connectivity, Digi 6310-DX supports wireline ISP through an Ethernet WAN port. Remote devices are also able to be monitored over a cellular network when this modem is connected to the Digi Remote Manager application (see below).
Digi EX15 LTE cellular extenders offer Gigabit Ethernet and Wi-Fi connectivity for end users. The EX15 product family supports different variants and bandwidths to address custom application requirements. Digi EX15 offers wireline ISP connectivity for "always on" applications. Remote devices can also be managed centrally when this device is connected to the Digi Remote Manager.
Digi Remote Manager (DRM 3.0) is a comprehensive IoT device monitoring application for secure asset monitoring and control. DRM 3.0 enables control over remote devices through alerts, performance reports and data usage summaries. It is compatible with virtually any cloud or analytics platform, making it an extremely flexible tool. It also helps to stabilize a network by monitoring device health, diagnosing issues and fixing some end devices.
Pairing Digi Plug-In Modems with the Digi Remote Manager provides for a complete transparent solution for device management. DRM 3.0 gathers relevant data on remote end devices to deliver actionable insights. It can help with device activations/deactivations, configurations, monitoring data usage and conducting mass firmware updates. It can also help in tracking the health of devices to ensure network stability.
Subscribe
Stay up to date with industry and supplier news!
Browse