The Top 5 Searches On Symmetry Electronics

What are the top 5 searches on Symmetry Electronics? What is it that you, the customer or design engineer, want to know about? Here are the results!


1. Nrf52840
#1 should come as no surprise. The nRF52840 Preview DK is a highly versatile single board development kit for Bluetooth® low energy (including Bluetooth 5), ANT, 802.15.4 and 2.4GHz proprietary applications using the nRF52840 SoC. The kit supports all development for the nRF52840 SoC. The nRF52840 has hardware support on-chip for Bluetooth 5. This includes long range, high throughput and advertising extensions. It supports all Bluetooth low energy physical layer bit rates and modulation schemes.

The best news about this? It's on sale at Symmetry now!


LoRa remains one of the most exciting and expanding technologies in the IoT sphere. It's low cost, long range and low power. It has no monthly cellular fees and it's secure. It emphasizes secure bi-directional communication, mobility, and localization services to provide simple, seamless interoperability among smart Things. Symmetry Electronics can help you get started with LoRa, from choosing the end nodes, boxes to modules and everything in between.
The DecaWave DWM1000 is an IEEE802.15.4-2011 UWB compliant wireless transceiver module based on DecaWave's DW1000 IC. DWM1000 enables the location of objects in real time location systems (RTLS) to a precision of 10 cm indoors, high data rate communications, up to 6.8 Mb/s, and has excellent communications range of up to 300 m thanks to coherent receiver techniques.

The DWM1000 is optimized for unrivalled indoor precision location and data communications for Real Time Location Systems (RTLS) and Wireless Sensor Networks (WSN). It operates across a wide variety of markets, including ePOS and retail, automotive, agriculture, building control and automation, factory automation, healthcare, safety and security, warehousing and logistics and a range of others.

It's also one of Symmetry's best selling modules. Buy it here!



The nRF52832 SoC is a powerful, highly flexible ultra-low power multiprotocol SoC ideally suited for Bluetooth® Smart ANT and 2.4GHz ultra low-power wireless applications. The nRF52832 SoC is built around a 32-bit ARM® Cortex™-M4F CPU with 512kB + 64kB RAM. The embedded 2.4GHz transceiver supports Bluetooth Smart, ANT and proprietary 2.4 GHz protocol stack. It is on air compatible with the nRF51 Series, nRF24L and nRF24AP Series products from Nordic Semiconductor.

Buy the Nrf52832 here!


Telit is a top supplier for Symmetry Electronics and known, throughout the industry, as an innovator and enabler in the M2M and IoT arena. Telit has proven to be a good choice for customers needing a solid GSM/GPRS or CDMA solution. Telit offers a future upgrade path with Firmware Over The Air (FOTA). Telit designed and owns its own GSM protocol stack instead of licensing it from a third party. Reduces customer's risk and enables Telit to offer new services faster than competition. Telit has a unified form factor across the different cellular standards GSM/GPRS, CDMA, HSDPA. Telit modules are fully certified: PTCRB, FCC. Telit modules include a Jamming Detection report for increased security.
Additionally, Telit is among the first to offer products for the new Cat-M1 network, with the ME910.
---
From IoT, LoRa, cellular, Cat-M1, wireless, video to FPGA, whatever design engineers or customers may need Symmetry Electronics is able to help. Do not hesitate to contact us and we'll get your products and ideas complete, from design stage to shipping your finished product.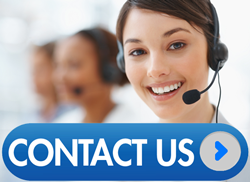 Why partner with Symmetry Electronics? Symmetry's technical staff is specially trained by our suppliers to provide a comprehensive level of technical support. Our in-house Applications Engineers provide free design services to help customers early in the design cycle, providing solutions to save them time, money and frustration. Contact Symmetry for more information.