Wireless Wednesday Dev Kit Pick Of The Week: The Symmetry Electronics Custom 4G LTE Internal Antenna Kit Featuring Products From Antenova and EAD
Symmetry Electronics will build your custom antenna kit on the fly in minutes. Just answer a few questions on your specs. Call, email, or start a live chat with us and we'll get started!
1 Stop shop kit solution for LTE Internal antennas
When asking yourself; What are the internal LTE antenna options I have? Know that we have over 1,000 antennas in stock and ready to ship today!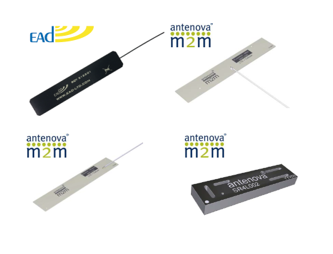 Features & Benefits:
1 Stop shop kit solution for LTE Internal antennas
Real time testing
Find the most efficient antenna for your system
All antennas have suplier recommended specifications
Get technical support from Symmetry Electronics engineering resources as well as our suppliers technical team
What's in the 4G LTE Internal kit:
The kit inlcudes following 4 antenna's from EAD and Antenova
Antenova Moseni
Antenova Mis
Antenova Lucida
The kit will include antennas, adapter cables, connectors, and all of the documentation with engineering resources from Symmetry Electronics.
If you have any other questions, contact Symmetry Electronics at 877-466-9722, email at info@symmetryelectronics.com, or start a live chat, and we'll be happy to help any way we can. We look forward to creating your custom antenna kit!
Why partner with Symmetry Electronics? Symmetry's technical staff is specially trained by our suppliers to provide a comprehensive level of technical support. Our in-house Applications Engineers provide free design services to help customers early in the design cycle, providing solutions to save them time, money and frustration. Contact Symmetry for more information.