The Costs and Benefits of Migrating to AMD G Series Solutions
Friday, September 26, 2014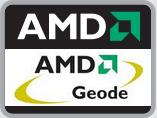 The versatility of applications for industrial control, medical, transportation, infotainment, point-of-sale, digital signage, and thin client applications is expected to grow in the upcoming years. AMD Geode LX processors provide a combination of low-power x86 processing and graphics capabilities needed for designing innovative and creative products. With an average power of 2.45Wi, the AMD Geode LX800 offers designers a complete set of features that deliver full desktop functionality to embedded and portable devices.
Why Migrate to an AMD G-Series Solution?
A key advantage of long-life embedded motherboards is their ability to be designed into and continue to be manufactured as part of a system for many years without changes. This helps avoid the recurring engineering costs that come with the frequent redesigns associated with commercial motherboards. A challenge of embedded motherboards is that as they mature, the availability of components used on the board declines making them more expensive to manufacture. Along with the decline in availability of components on the board, the availability of peripheral components they were designed to connect to also declines, making them more expensive or requiring workarounds to connect to readily available peripherals.
Migrating from x86 to AMD G-Series helps OEMs make the transition from outdated motherboards and peripheral components. The AMD G-T16R APU offers support for legacy I/O, and simultaneously offers a transition path to the latest peripheral interfaces and technology. The AMD G-Series platform continues to support many critical legacy I/O such as a full 32-bit PCI interface, an ISA bus solution with DMA support, and the LPC interface for support of Super I/O functionality. To enable the transition to the latest components and peripheral interfaces, it supports the latest in high speed and serial I/O standards, display interfaces, and state of the art DDR3 memory technology. When paired with the AMD A50M controller hub, it delivers support for advanced interfaces such as 6Gb/s SATA, Generation 2 PCI Express®, and HD Audio. For full-featured platforms, the AMD A55E controller hub is an alternative paring choice with the added features of Gigabit Ethernet MAC, RAID (0/1/5/10) support with FIS-based switching and a full 32-bit PCI bus. Companies looking to upgrade their existing AMD Geode LX-based or other legacy x86 processor based designs should consider the following advantages of an AMD Embedded G-Series based design:
The AMD G-Series platform delivers an upgrade path for legacy applications
The AMD G-Series platform delivers a solution that can be designed to be compatible with existing system peripherals while at the same time offering an upgrade path to next generation I/O through:
Support for legacy I/O and displays that simplify the design into legacy applications;
Support for a variety of embedded and real time operating systems to help ease software migration; and
A broad range of available standard form factor motherboards that enable embedded OEMs to quickly migrate their system solutions to these new boards.
The AMD G-Series platform offers a good combination of value and low power
Its combination of small footprint and very low power helps the AMD G-Series fit into the mechanicals and cost structure of existing designs through:
Operating with an average power of only 2.3 Watts, the AMD G-T16R APU enables very small form factor, fan-less, and portable applications, allowing for the possibility of reuse of cooling solutions and chassis designs from existing designs; and
Providing a highly integrated two chip platform, the APU and its companion Controller Hub, with a combined footprint of only 890mm2, to help ease its design into small form factor boards.
The AMD G-Series platform helps to reduce product and life cycle costs
By offering a migration path to the latest in I/O and peripheral technology and an easy avenue to higher performance, the AMD G-Series platform enables power and cost optimized solutions that OEMs can leverage to reduce product and life cycle costs through:
Exceptional value for an extremely power efficient combination of x86 compatible processing and graphics;
Offering several footprint-compatible AMD G-Series platform options to enable a common scalable platform design to serve multiple product configurations and helping to reduce development costs, simplify the supply chain, and reduce operational complexity and associated costs, to drive better platform economics; and
Support for the latest DDR3 memory to help reduce memory costs for legacy applications, while delivering higher performance and capacities. The average price for 1GB of 1333MHz DDR3 memory is $5.60, 28% less than the average price of $7.84 for 512MB of 400MHz DDR memory.
The Four Considerations for Design Migration of Long Life Products
When hardware designs become obsolete, OEMs have little choice but to redesign their systems. When doing this, there are four main considerations that force OEMs to examine their plans for migrating their products to next generation solutions: price, power, performance, and features.
Price: Pricing pressure for long-life products comes from multiple directions. As systems mature, the boards and peripherals from which they are built tend to become more expensive to manufacture. At the same time, though, competition and customer expectations drive down the price at which an OEM can sell the product. For every long-life embedded product, there is an ideal time in the product life cycle that makes them optimally profitable. This varies by application and market, but is generally defined as the time between when all of the engineering costs have been amortized and during which all of the components and technology to build the product are still readily available at a reasonable cost. Exceeding that time window not only begins to drive down the revenue on products due to customer pricing concessions, but also tends to drive down margins due to increased component costs and engineering expenses required to mitigate component and peripheral obsolescence. The AMD G-T16R APU addresses the major component and peripheral availability issues through support of the latest I/O technology. The following table compares the AMD G-T16R APU to the AMD Geode LX processor for some of the key system-level components.
Power: Staying within the defined power constraints is often a challenge when considering options for platform migration. Solutions based on the latest technology often focus on delivering more performance rather than driving down power consumption. Hardware designers are challenged with the task of finding a new solution that supports the latest I/O and peripheral technology, delivers as-good or better performance to meet customer expectations and a software development group's tendency for feature creep, and needs to fit into the same or smaller enclosure.
Performance: While performance is often not a major selection criteria for low-power and cost-sensitive applications, being able to deliver good performance in a solution that meets the power and cost limits of a design enables system and software architects to differentiate their products from their competition. The goal of the AMD G-T16R APU was to deliver a solution that operated within a similar power envelope and offered comparable system-level costs as an AMD Geode LX800 processor-based solution, but delivered substantial additional performance to enable OEMs to innovate and differentiate their products.
Features: Feature support can be particularly important when migrating a system from legacy I/O to the latest generation of I/O technology. The ability to support legacy peripherals in existing systems while enabling those systems to be upgraded to the latest technology is often a consideration when selecting a migration path in long-life embedded designs. In many cases, there are certain features that simply must be supported to meet the requirements of the solution. The AMD Embedded G-Series platform offers a broad range of features enabling support for the unique requirements in a wide variety of embedded applications.
For more information about AMD microprocessors, call Symmetry at (310) 536-6190, or contact us online.