The Best Way to Forecast Your Semiconductor Demand
Monday, June 9, 2014
Forecasting in general is always a tough task. It is never an exact science, even with years of experience. Forecasting in the semiconductor industry is even tougher. Successfully planning ahead for our customers is one of the toughest challenges we face. We're often asked about how to successfully forecast. Here, we discuss what happens if you don't get product in on time, factors that can become a hindrance to your forecast, and recommendations for getting product on time.
What Happens When Your Product Doesn't Get In On Time: Line Down Situations
The last thing you want to do is go line down; that is, when your production line stops because there is not enough material to build your product. This is a direct result of not getting product in on time, often due to poor forecasting and/or poor inventory management. Line down situations cost companies substantial amounts of money in the form of downtime, storage and maintenance fees, and lost revenue.
Key Factors that Impact Accurate Forecasting
Supplier lead times are usually the key variable in forecasting. Lead time is how long it takes for the supplier to manufacture, test, inspect, and ship product to customers. Lead times vary for all suppliers. They can be as short as 2 weeks or as long as 24 weeks. This makes it crucially important to discuss and understand lead times with suppliers and supply chain partners.
Lead times get more complex when considering decisions such as semiconductors versus modules. Modules require additional external components that need to be sourced from other suppliers. If there is any shortage of material from one supplier, it will cause a trickledown effect.
A number of other factors can also affect your forecast. Raw material shortages, product lifecycles, economic conditions like recessions or strikes, and natural disasters like the 2011 tsunami in Japan can all have drastic impacts on availability and pricing.
Recommendations for Getting Product In On Time
It is imperative to have a clear understanding of your bill of materials (BOM) and timeline requirements. Also critical is to find out from all suppliers what their lead times are, and plan accordingly. It helps to know your business and your customers; know who your customers are, their purchasing history and trends, seasonal sales patterns, etc.
Think about the long term, not just the short term. Forecast 6, 9, 12, and even 18 months ahead of time to ensure that you are prepared for changes in your plans or in the market. Communicate any changes, including upside or growth, with supplier chain partners.
Finally, we recommend working closely with a company like Symmetry who can help you plan for your production needs. Our sales and marketing staff have many years of experience in inventory planning and can help minimize any risks. We have close relationships with our suppliers and have a deep understanding of the industry, lead times, and other key factors.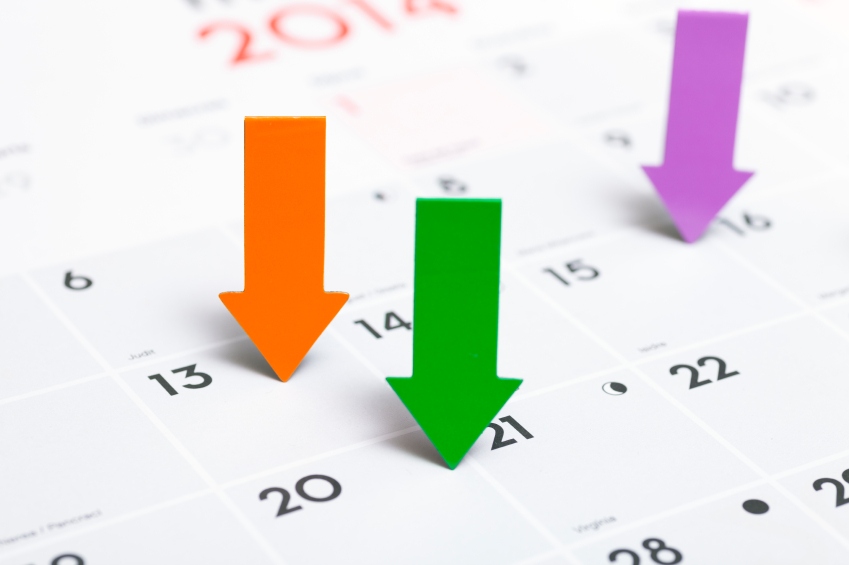 Need advice with your forecast, or are you ready to go with it? Either way, we'd be happy to help. Give us a call at (310) 536-6190 or contact us online to discuss your forecast.