Telit to Host DevCon 2015 at Caesars Palace Las Vegas on September 8, 2015 Ahead of CTIA-Powered Super Mobility Week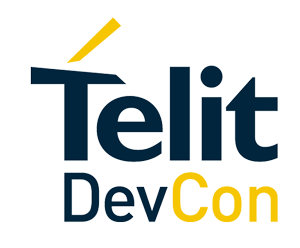 Telit Devcon 2015 (TDC 2015), Telit's forum for m2m developers and adopters to review the latest technology developments and examine best business practices in the industry, will be held at Caesars Palace Las Vegas on September 8, 2015. This full day, multi-track conference is designed for technologists and executives in today's connected device ecosystem and takes place the day preceding the opening of CTIA-powered Super Mobility Week, September 9-11 at the Las Vegas Sands Convention Center.
DevCon delivers high-value content in a compact, well-designed program that is as affordable as it is relevant for business and technology professionals already exploring or looking to start connecting devices with machine-to-machine communications (m2m).
Discover new techniques, best practices and the practical development assistance from the Telit support team, access the latest industry research and technology, innovative concepts and best practices for achieving a sustainable competitive advantage, get updates on the latest m2m/IoT solutions, answers to specific questions and challenges, examine strategic moves to be made in today's connected device ecosystem, find help with new emerging challenges, discover the latest enhancements in IoT and brush up on your technical understanding, and learn from industry leaders who will share case-studies and new business models. Additionally, learn how to implement edge-to-server, edge-to-cloud, and cloud-to-cloud data connections that can improve logistics, forecasting, billing, manufacturing, and other business processes, and incorporate knowledge on how to enhance, future proof and protect the investment into designs and product development.
Join Telit for DevCon, and visit them during CTIA Super Mobility Week at Booth #5032 in the M2M Zone Pavilion.
Telit DevCon 2015 Early Bird Registration is $100, or $200 after August 8: http://www.regonline.com/telitdevcon2015
Register for a CTIA exhibits-only pass, free of charge