Technology Partners AMD Radeon to Present VR Experience at 2016 Game Awards
Assassin's Creed Movie VR Experience presented by AMD Radeon & Alienware
Enter the world of the Assassin's Creed like never before with this new movie VR Experience, presented by technology partners AMD Radeon & Alienware. This VR Experience takes you through the Animus and into the eyes of an assassin by placing you in the center of the action as you fight to survive.
Visit the AMD page to live stream the Game Awards 2016 - click here.
The AMD Embedded Radeon™ GPUs offer almost four times the performance of AMD's previous generation of embedded GPUs and support for video codec and multiple HD video streams. It integrates 512MB memory onto a single chip to enable visual experiences that will immerse and amaze your customers.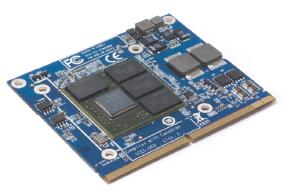 The AMD Embedded Radeon GPUs provide broad hardware support for video codecs and allows for multiple HD video streams to be decoded simultaneously delivering features like picture in picture.
Your Destiny is in Your Blood
Download the experience exclusively from the Oculus video store this December 1st and see Assassin's Creed only in theaters December 21!
For additional AMD product information or technical support, contact Symmetry Electronics, an authorized distributor of industry leading wireless, audio/video and embedded chips, modules and dev/eval tools. www.symmetryelectronics.com/contact or call (877) 466-9722.
Subscribe
Stay up to date with industry and supplier news!
Browse