Symmetry Mo Bros Participate in Movember
Friday, November 8, 2013
This month, Symmetry Electronics is proud to participate in Movember, an international charity working to raise awareness and funds to support men's health. Each year, the organization encourages men to grow and wear a moustache for the 30 days of November in order to show solidarity and prompt conversations. Women are also encouraged to support the cause, albeit without the moustaches.
Movember is funded through donations made to teams or individuals participating in the cause. These funds support men's health programs around the world that seek to combat prostate and testicular cancer and mental health challenges. These programs, directed by the Movember Foundation, focus on awareness, education, and research.
We'll be posting weekly updates to document the progress of the Symmetry Mo Bros team's marvelous moustaches, starting today with our one-week update! Movember began in Melbourne, Australia in 2003, and has since expanded its reach worldwide. In 2012, over 1.1 million supporters participated around the world, raising USD $147.0 million. In the US alone, over 209,000 supporters raised $21.0 million.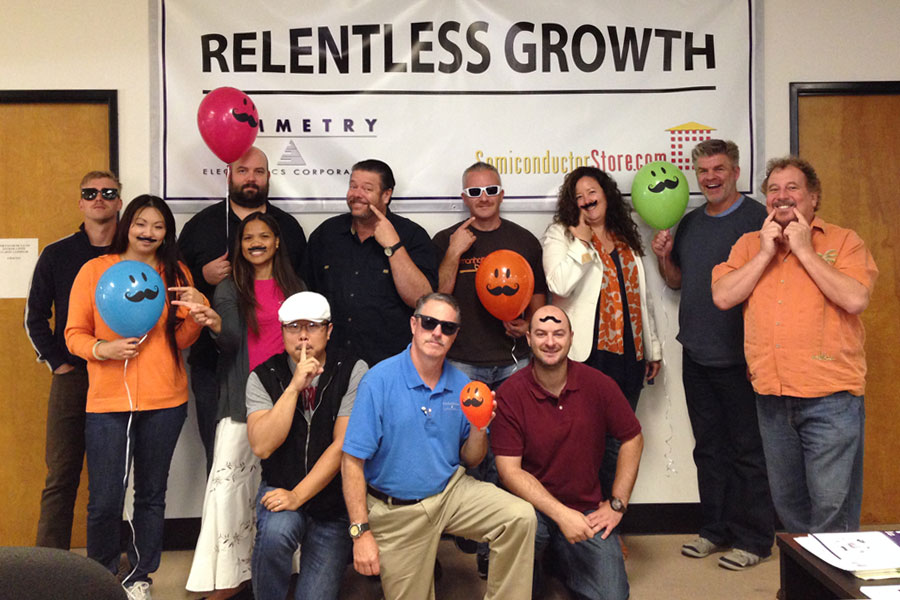 For more information, or to donate, please visit the Symmetry Mo Bros team page.