Symmetry Electronics Top Products of 2022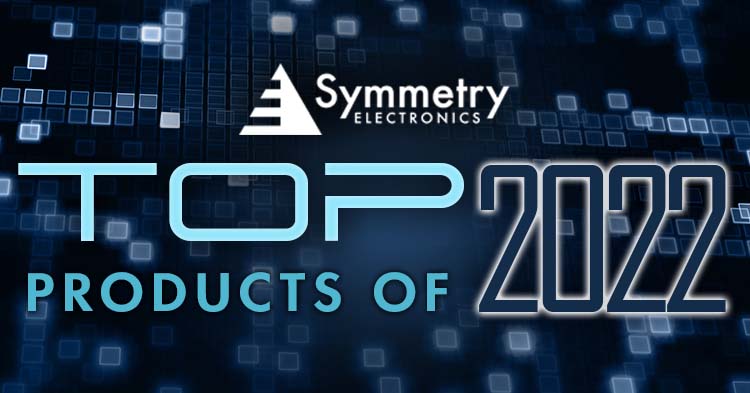 GigaDevice's GD32W515xx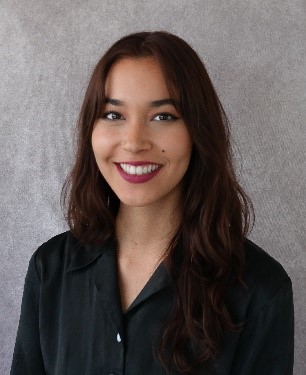 Symmetry Electronics Applications Engineer, Mariel Galarza-Tovar, has selected Gigadevice's GD32W515xx as her top product selection of 2022. The GD32W515xx is a highly integrated 2.4GHz Wi-Fi System-on-Chip (SoC) that includes an ARM Cortex®-M33 processor with Trustzone, a single stream IEEE 802.11b/g/n MAC/baseband/radio, a power amplifier (PA), and a receive low-noise amplifier (LNA). The Cortex®-M33 core is based on the Armv8-m instruction set architecture and supports the DSP instruction extension and single-precision floating point unit (FPU).
This SoC has a maximum transmit power of 21 dBm, and a signal receiving sensitivity of -97.6 dBm, and a total link budget of 118.6 dBm. The radiofrequency module is fully integrated on-chip to simplify designs, reducing the number of external components and consequently saving BOM costs.
GD32W515xx Key Features:
32-bit Arm® Cortex®-M33 processor core

Up to 180 MHz operation frequency
Ultra-low power, energy-efficient operation
Integrated Nested Vectored Interrupt Controller (NVIC)
24-bit SysTick timer

On-chip memory

Up to 2048 Kbytes of SIP Flash memory
Up to 32M bytes of EXT Flash memory
Up to 448 Kbytes of SRAM with hardware parity checking

Standards supported

802.11b/g/n(2.4G) compatible
802.11e QoS Enhancement (WMM)
802.11i (WPA, WPA2). Open, shared key, and pair-wise key authentication services
Wi-Fi WPS
Wi-Fi Direct
Integrated TCP/IP protocol
GD32W515xx Applications:
Smart devices & IoT
Industrial control
User interface
Power monitoring
Alarm systems
Consumer and handheld equipment
Laird Connectivity's Lyra Series Bluetooth 5.3 Modules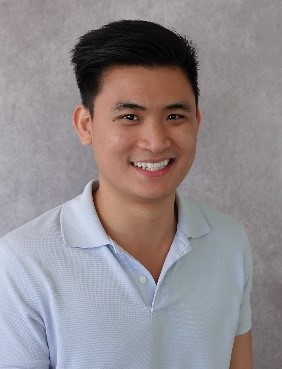 Symmetry Electronics Applications Engineer, Augustine Nguyen, is highlighting Laird Connectivity's Lyra Series Bluetooth 5.3 Modules as his selection for the top product of 2022. The newest addition to Laird Connectivity's extensive Bluetooth Low Energy product range is the Lyra Series, based on Silicon Labs EFR32BG22 SoC. This range of flexible modules integrates all the benefits of Silicon Labs' hardware, software, and tools offerings with Laird Connectivity's value-added application software, services, certification, and support capabilities. This seamless partnership provides customers with multiple software development options suited to their resources and skill sets in Bluetooth LE-enabled product development.
Customers who are currently developing a product with SiLabs BGX220S and BGX220P modules and require continued support for their designs after they go EOL can use Lyra as an alternative since they can deploy the same SiLabs Wireless Xpress firmware into the Lyra modules. The Lyra series since it is based on the BG22 can also support SiLabs SDK/Simplicity studio (C code). A fully featured and extensible AT command set is also supported.
The Lyra Series includes the Lyra P, small form factor PCB module with an integrated antenna and the Lyra S, ultra-compact SiP module with an integrated antenna and support for multiple additional pre-certified antennas. The feature-rich Lyra Series is suitable for battery-powered IoT devices and was developed to drive down total cost of ownership, minimize design complexity and risk, and accelerate time to market.
Lyra Series Key Features:
Bluetooth v5.3
Widest range of MCU peripherals: UART, I2C, SPI, ADC, GPIO, PWM, PDM, Counter, Timer, Watchdog, PRS
Bluetooth Low Energy
Support for Peripheral/Central roles
Support for 2 Mbps, 1 Mbps, and 125 kbps coded
Support for AoA / AoD, Bluetooth LE Mesh (C code path only)
Based on Silicon Labs EFR32BG22C224F512IM40 chipset
Extended Industrial Temp Rating (-40° to +105 °C)
Hostless & Hosted operation – Internal MCU reduces BOM
Powerful Core Cortex-M33
512 kB Flash
32 k RAM
Fully featured development kits - Everything needed to start Bluetooth LE development
Lyra Series Key Applications
Professional lighting
Asset tags and beacons
Secure medical peripherals
Industrial IoT sensors
Browse Lyra Series Solutions:
Semtech's LR1120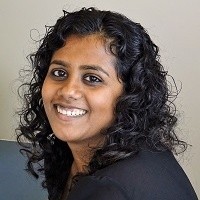 Symmetry Electronics Applications Engineer, Anuja Upale, has selected Semtech's LR1120 as her top product for 2022. The LR1120 is an ultra-low power device targeting global geolocation applications. It provides multi-band LoRa®, Long Range - Frequency Hopping Spread Spectrum (LR-FHSS) communication over sub-GHz, and 2.4GHz Industrial, Scientific, and Medical (ISM) bands as well as licensed S-Band for satellites.
Leveraging Semtech's LoRa Cloud™ services, the LR1120 integrates a Cloud-native multi-constellation global navigation satellite system (GNSS) scanner and a passive Wi-Fi MAC address scanner.
The LR1120 is designed to comply with the physical layer requirements of the LoRaWAN® standard specification released by the LoRa Alliance®, while remaining configurable to meet different application requirements and proprietary protocols.
LR1120 Key Features:
Multi-Purpose Radio Front-End Targeting Geolocation Purposes

GNSS (GPS/ BeiDou) low-power scanning
802.11b/g/n Wi-Fi ultra-low-power passive scanning

Low-power high-sensitivity LoRa/(G)FSK half-duplex RF transceiver

Worldwide ISM frequency bands support in the range 150 - 960MHz (Sub-GHz) and 2.4GHz, as well as 1.9-2.1GHz (S-Band)
High power PA path +22dBm in the Sub-GHz band
PA path up to +11.5dBm in the 2.4GHz band
LR-FHSS modulator

Cryptographic Engine

Supports AES-128 encryption/decryption based algorithms
Protects confidential information such as encryption keys against unauthorized access

LR1120 Applications

Multi regional asset location, recovery and traceability
Multi regional inventory management
Multi regional asset loss and theft prevention
Intercontinental logistics

Learn More:
Honorable Mention – Lantronix G520 Series
With over 30 years of expertise in ruggedized cellular communications for M2M and IoT applications, Lantronix released their G520 Series of next-generation cellular gateways. Earning the 2022 IoT Evolution Industrial IoT Product of the Year Award from IoT Evolution World, the G520 Series supports diverse use cases in industry 4.0, security, and transportation. The G520 Series was designed specifically for industrial applications with Ethernet, Serial, I/O, and protocol conversion suite, and offers the following useful benefits:
Measure and report how equipment and machines are performing.
Aggregate real-time performance data to improve operations performance.
Connect devices from multiple suppliers, monitor production and control equipment.
Predict problems and maintenance requirements before they occur.
G520 Key Features:
G526 Industrial Gateway: LTE Cat 4 Ethernet, Serial, I/O, Fieldbus conversion and other industrial protocols.
G527 Security Gateway: LTE Cat 13 & 5G, Built-in cryptographic secure element and PSE-PoE.
G520 Key applications:
G526 Industrial Gateway:
Industry 4.0
Energy Management
Smart Factory
Industrial Automation
G527 Security Gateway:
Surveillance CCTV
Public Safety
Supply Chain
Government Facilities
Learn More:
Honorable Mention – TDK RoboKit1
The TDK SmartRobticsTM Platform is a unique robotics development solution that combines sensors, processors, and actuators on a single board. A rapid prototyping and ROS development platform, the TDK Robokit1 won InvenSense's 2022 Robotics Business Review Innovation Award and is an ideal platform for robotic development. The TDK Robotkit1 integrates a 6-axis IMU, industrial IMU modules, a temperature sensor, a capacitive barometric pressure sensor, ultrasonic time of flight (ToF) sensors, a digital I2S microphone, and a motor controller on a single PCB.
RoboKit1 Hardware Features:
Multiple ToF Modules*
Industrial IMU Module*
6-Axis IMU
Digital I2S Microphone
Pressure Sensor
Temperature Sensor
Embedded Motor Controller
AKM Magnetometer
*Connected via flex cable
RoboKit1 Software Features:
Range finder
Obstacle detection
Floor type detection
Cliff detection
Robovac / heading
Motor control
RoboKit1 Key applications:
Robotic market verticals including industrial, consumer, surveillance, service, and companion.
Learn More:
Semtech, LoRa and the LoRa logo are registered trademarks or service marks, and LoRa Basics, LoRa Cloud and LoRa Edge are trademarks of service marks, of Semtech Corporation or its affiliates.
Subscribe
Stay up to date with industry and supplier news!
Browse