Symmetry Electronics and Family of Companies Join LoRa Alliance | Symmetry Blog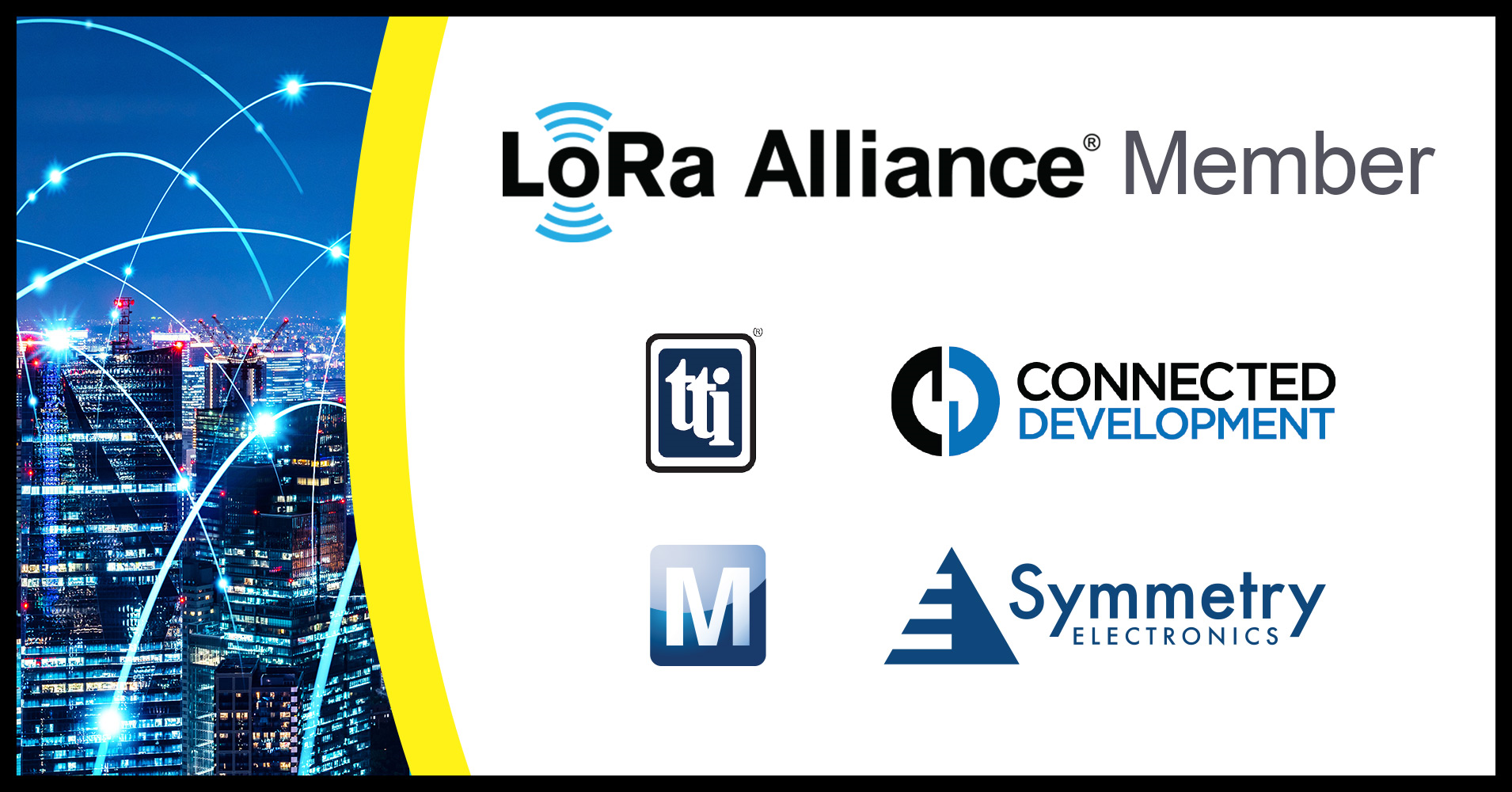 On December 7, 2020, Family of Companies TTI, Inc., Mouser Electronics, Symmetry Electronics, and Connected Development announced their designation as members of the LoRa Alliance®. Together, the Family of Companies aim to support the deployment of LoRaWAN® and the associated products on a global scale through their expertise in electronic component distribution and technical engineering consulting.
A leader in interconnect, passives, and electromechanical components, Berkshire Hathaway company, TTI, Inc., assembled the Family of Companies to offer design engineers and semiconductor manufacturers a unique value proposition, with the ability to incorporate highly focused authorized distributors into their supply chain. Today, the supergroup is combining their knowledge and resources to support the successful deployment of the LoRaWAN open standard.
The LoRaWAN specification is at the cutting edge; offering long range, low power, advanced security, simple integration, mobility, and affordability to support diverse battery powered IoT products. With experience in verticals such as smart agriculture, smart buildings, smart metering, asset tracking, and industrial IoT, customers can rely on the Family of Companies to assist in component selection and to ensure long-term interoperability between devices and networks.