From Lantronix: Strengthening Enterprise Security Through Customized OOBM Applications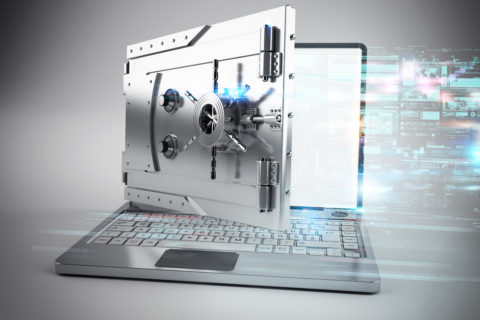 Challenge:
A central IT service provider responsible for developing and operating all IT applications for a prominent German financial institution required an IT management solution that enabled remote out-of-band management access for multiple administrators with distinct areas of expertise, permissions, and access rights.
In addition to upgrading their IT management system, the end-user customer requested a tailored security feature that provided a clear audit trail of who did what and when, and to which system.
Could Lantronix provide a secure OOBM management solution that includes an advanced security feature tailored to the end user's specifications?


Key Requirements:
Special audit logging
Cost-effective, turnkey deployment
Self-terminating security strings
Instant, remote access to network equipment


Solution: Lantronix SLC 8000 Advanced Console Manager with Self-Terminating Strings
The customer deployed the Lantronix SLC 8000 console manager to provide Out-of-Band access over the administrator's Ethernet channel to critical systems comprised of routers and servers. Administrators are now able to remotely manage essential IT equipment and deploy cost-effective upgrades as they become available.
Now that the end-user improved its IT infrastructure with the SLC 8000, the next challenge was ensuring that machine access was given to administrators with the appropriate credentials. In many cases, a security issue arises when an administrator logs out of the console server but fails to log out of the target machine. The danger is that a second administrator could then log into the same console server port and access the active connection. This is considered a security breach since the second user is logged in under the identification of the first administrator.
Normally when networks require a system administrator to connect to a target system through a console server, they are first challenged to identify themselves. Once connected to the port leading to the target system, they will be challenged again by the target machine's security system – so they have to log in a second time. The SLC 8000 eliminates these added steps by customizing the end user's software to include self-terminating security strings that automatically disconnect administrators from active sessions. Now, if an administrator disconnects from the SLC 8000 without continuing to log out of the target machine, the console manager will automatically send a logout command and end the session. This will leave the target machine protected when a second administrator tries to access the same target after the first administrator departed.
A live demo of the SLC 8000 advanced console manager will be shown at Cisco Live Berlin (Stand: E62 – Hall 3.2) from February 20, 2017- February 24, 2017.
SLC 8000: SECURE REMOTE IT MANAGEMENT FOR FINANCIAL INSTITUTIONS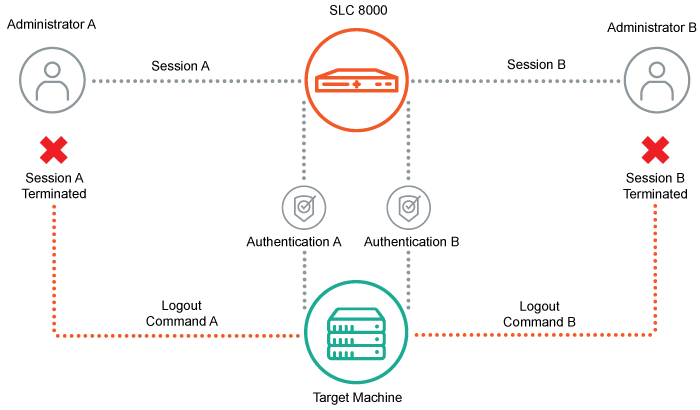 Results
Rapid deployment
Centralized monitoring and quick troubleshooting of remote equipment
Secure access to IT infrastructure equipment
Supports multiple users to connect to a single device port and simultaneous access to all 48 ports
Scale as system configuration and device console mix changes


About the Lantronix SLC 8000 Advanced Console Manager
Future Proof Your Secure Out-of-Band Management Solution
The Lantronix SLC 8000 advanced console manager is the industry's first modular console server that provides secure remote access to IT equipment while reducing deployment costs and time.


Lantronix SLC 8000 Key Benefits:
Reduces downtime and increases efficiency with anytime, anywhere access to IT equipment
Enables custom "mix-and-match" configurations with USB, RS-232 modules and a variety of power supply options.
Simplifies service deployments and balances CAPEX and OPEX with its modular design
In-band (Ethernet) and out-of-band access (dial-in/out via optional modem)
Front LCD and keypad allows for quick network set-up and easy deployment
Protects management interfaces with authentication and encryption. The cryptographic modules are FIPS 140-2 approved.
Centralized management integration with the Lantronix vSLM™ management platform software
Source: https://www.lantronix.com/resources/application-spotlights/enhancing-enterprise-security-through-customized-oobm-applications/
Contact Symmetry Electronics at 866-506-8829, email us or start a live chat and we'll be glad to help you with your projects!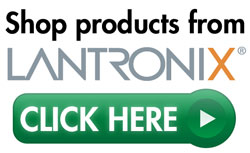 Why partner with Symmetry Electronics? Symmetry's technical staff is specially trained by our suppliers to provide a comprehensive level of technical support. Our in-house Applications Engineers provide free design services to help customers early in the design cycle, providing solutions to save them time, money and frustration. Contact Symmetry for more information.