From MediaTek: "Smart Speakers in Japan can now use DOCOMO's AI Voice Assistant"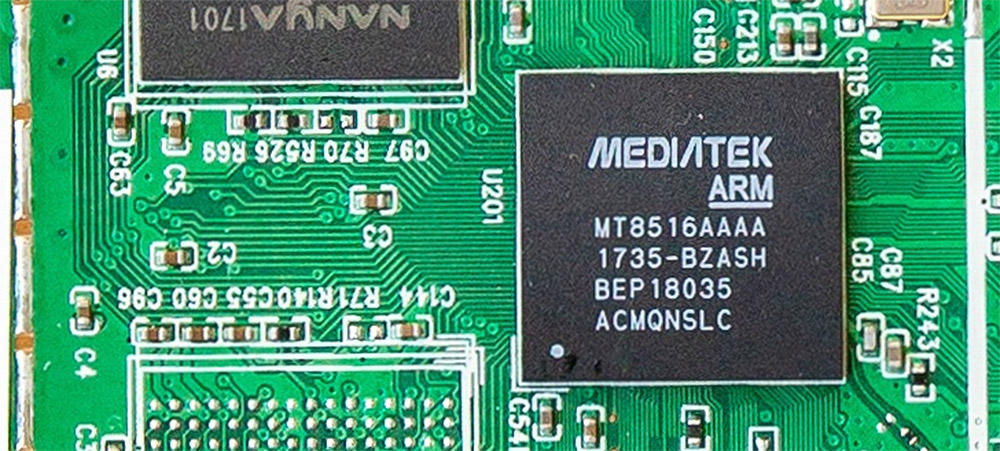 The MT8516 is the chip powering most of the world's smart speakers (voice assistant devices), and now Japanese customers can take advantage of a localized AI assistants thanks to freshly announced integration with DOCOMO's AI Agent system. This close collaboration blends together the best relationship of home product-to-Cloud service.
Integration of DOCOMO's AI Agent API allows the development of new voice services for MT8516-powered VAD devices, making advanced products even more accessible for consumers in Japan, where DOCOMO is one of the market leaders.
DOCOMO's multi-purpose dialogue engine in its AI Agent, for the MT8516, includes built-support for automatic speech recognition (ASR), natural language understanding (NLU) and text to speech (TTS) so smart devices can better understand commands, enabling users to seamlessly communicate with their devices.
MediaTek's MT8516 is a leading platform for VAD devices globally because of its highly integrated, power-efficient platform that blends together a quad-core Arm Cortex-A35-based AP, plus Wi-Fi 802.11 b/g/n and Bluetooth 4.0 with their RFFE built-in. Brands get great flexibility to design exciting new products thanks to its extensive interfaces, enhanced audio and microphone processing and wide memory type support (LPDDR2, LPDDR3, DDR3, DDR3L and DDR4). Meanwhile, MediaTek's PowerAQ allows easy product tuning and speeds time to market.
Source: https://www.mediatek.com/blog/smart-speakers-in-japan-can-now-use-docomos-ai-agent
Looking to integrate MediaTek products with your design? Our Applications Engineers offer free design and technical help for your latest designs. Contact us today!
Subscribe
Stay up to date with industry and supplier news!
Browse