Silvertel Ultra-miniature IEEE802.3af POE Ag9900 Series Modules Ideal For PoE Designs
Ag9900 is now the smallest PoE module in the world, superseding the Ag9800. It is designed such that adding just two diode bridges and an electrolytic capacitor to this truly tiny module is enough to enable PoE functionality in a product. Ag9900 is fully compliant to the IEEE 802.3af PoE standard. It provides a POE signature, classification, isolation and DC to DC conversion options for 12V, 5V or 3.3V, while taking up minimal PCB space. It is ideal for space constrained PoE applications such as IP phones, wall mount appliances, IP cameras, thermostats, smoke detectors and room sensors, and is perfect for a whole range of new IoT sensors and devices.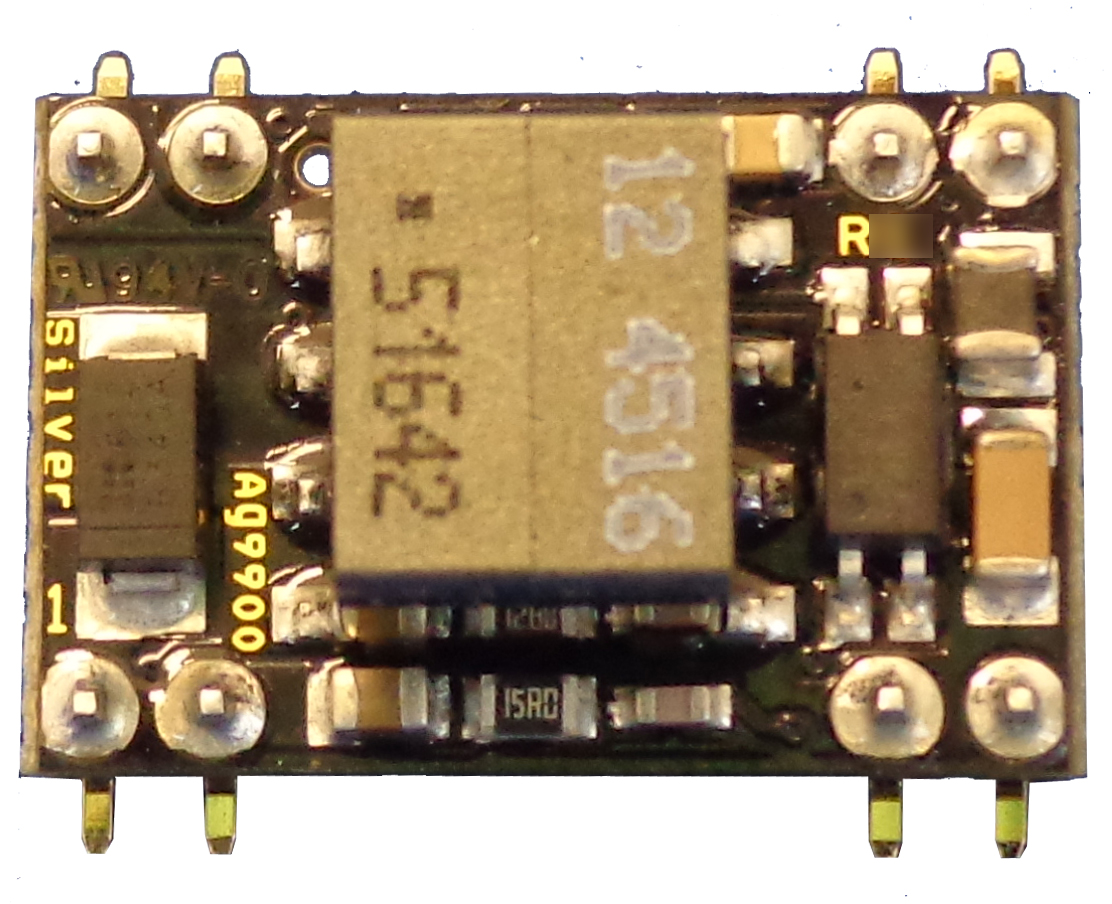 Buy Ag9900 Online - Click here
Ultra-miniature package size and profile
Cost optimised IEEE802.3af POE
Overload and short-circuit protection
1500V DC impulse test isolation (input to output)
Integral DC/DC converter
Integrated Thermal Protection option
Silvertel has designed and developed a wide range of Power over Ethernet (PoE) modules, including the worlds smallest package and the highest power modules available. We manufacture different packages, output power and output voltages to suit a huge variety of different applications. Our PoE modules require minimal external components and all have built-in signature recognition which complies to the IEEE802.3af standard. For flexibility within product ranges, many of our modules offer different output voltage options and include thermal protection, while all have output voltage offset adjustment, overload and short circuit protection included. These PoE modules provide a cost effective, easy to use solution for applications such as Voice over Internet Protocol phones (VoIP phones), webcams, wireless access points, security cameras, security equipment and door entry systems. Dependent on module, there are single in line (SIL), dual in line (DIL) and surface mount (SMT) packages available.
Subscribe
Stay up to date with industry and supplier news!
Browse