Sensirion's SGP41 Indoor Air Quality Sensor: Top 6 FAQs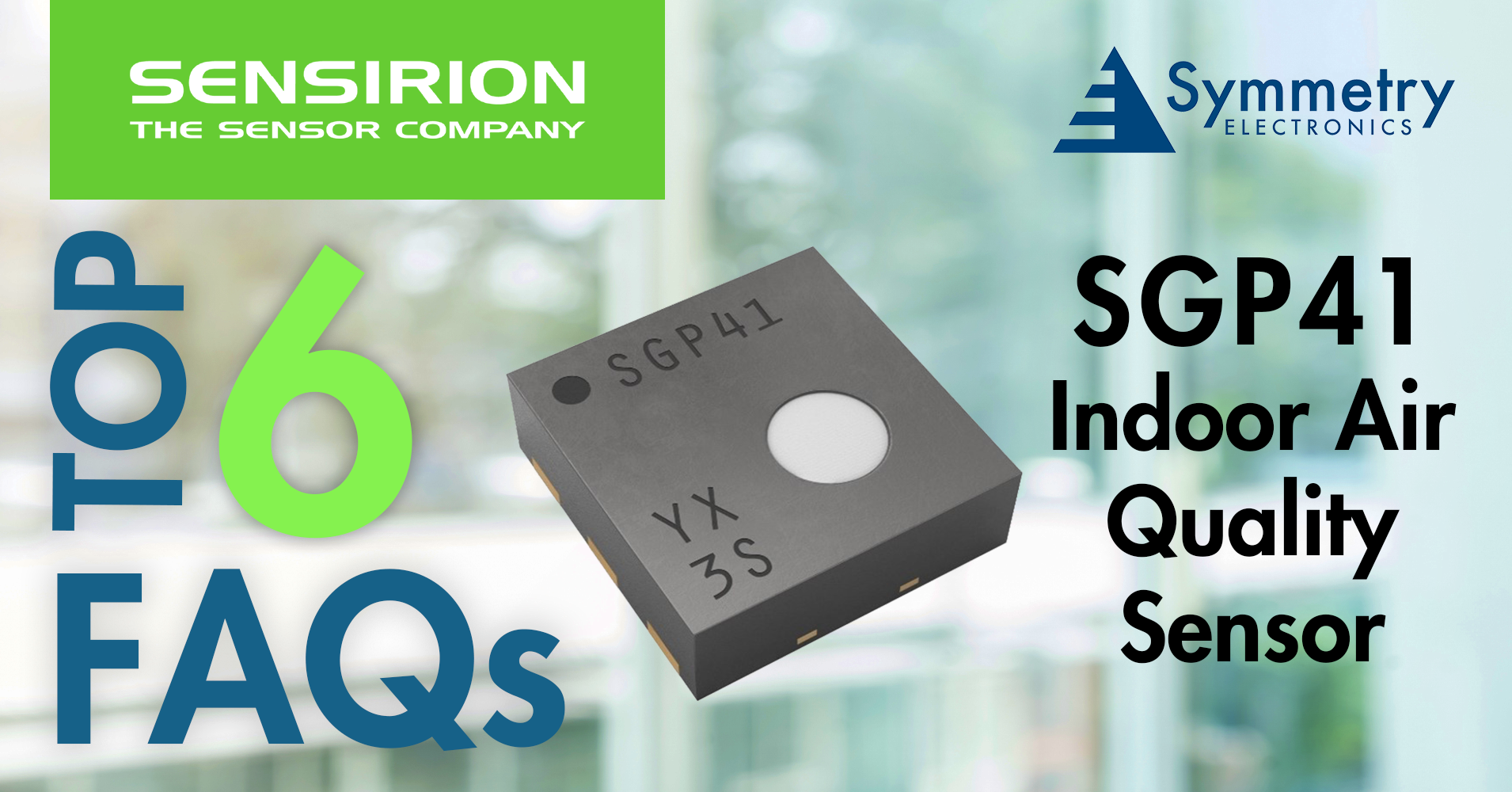 1. What is the major difference between the SGP41 VOC and NOx sensor and its previous product generation, the SGP40 VOC sensor?
While the SGP41 is also a metal-oxide-based gas sensor that can measure VOC (volatile organic compounds), it has the added feature of also being able to measure NOx (nitrogen oxides) – airborne pollutants that are produced during combustion processes by automobiles, gas stoves, construction equipment, etc.
2. How is signal processing handled for Sensirion's SGP41 sensor?
Customers will not be required to do any signal processing programming for the SGP41. Signal processing is managed by Sensirion's Gas Index Algorithm for VOC and NOx measurements. This algorithm processes raw measurements of VOC/NOx and maps them respectively to their own index scale, ranging from 1 to 500 index points. For the VOC Index, a value of 100 refers to the average indoor gas composition for 24 hours. Values above 100 indicate a deterioration of VOC-based air quality. A value of 1 would be considered the average of the environment for the NOx Index. Values between 2 and 500 indicate when NOx events are present (Figure 1).

Figure 1: Explanation of the VOC & NOx Index Scale
Source: Sensirion
3. Is raw signal processing and Sensirion's Gas Index Algorithm handled locally on the sensor?
No – the Gas Index Algorithm processes the raw VOC and NOx data measured from the SGP41 sensor on the customer's external microcontroller (Figure 2). The Gas Index Algorithm and the sensor driver are available on Sensirion's GitHub.

Figure 2: Schematic of the driver and Gas Index Algorithm implementation on a microcontroller
Source: Sensirion
4. What is the lowest concentration of gas that Sensirion's SGP sensors can measure?
The minimal concentration for detection ultimately depends on the gas (H2, CO, VOC, NOx, etc.) that is being measured. For most VOCs, SGP sensors can detect concentrations of less than 100 ppb in clean air.
5. What is the expected lifetime of the SPG41 sensor?
Sensirion performs extensive qualification testing on their sensors to ensure they can operate for up to 10 years in indoor field conditions.
6. Is the SGP41 sensor IP-rated as waterproof?
SGP sensors are equipped with a water and dust protection membrane that completely covers the sensor opening (Figure 3). In most consumer applications, the membrane is robust enough to maintain the integrity of the sensor against moisture and dust, yet permeable to all target gases the sensors are intended to measure. However, Sensirion's SGP sensors do not have IP-level ratings. For additional information, refer to Sensirion's Handling and Assembly Instructions for SGP Sensors.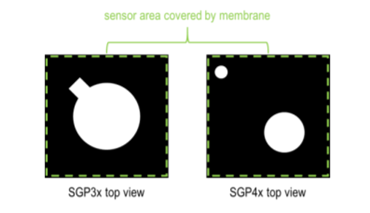 Figure 3: Water and Dust protection membrane on sensor surface
Source: Sensirion
Subscribe
Stay up to date with industry and supplier news!
Browse