Sensirion's SHT4x Smart Gadget Reference Design | Symmetry Blog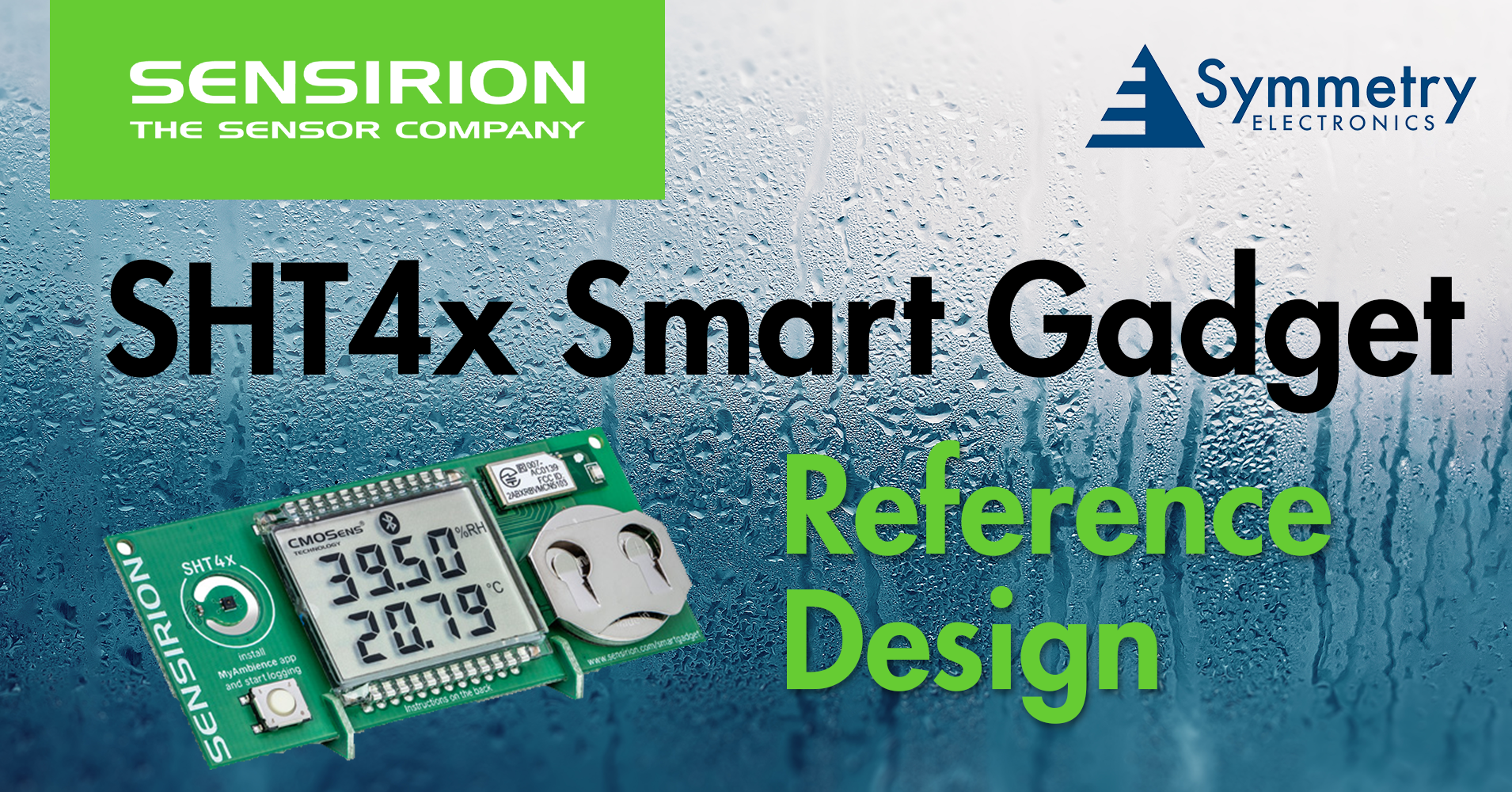 Sensirion's SHT4x Smart Gadget Reference Design circuit board allows developers to demonstrate the performance and ease of use of Sensirion's SHT4x humidity and temperature sensors. Sensirion's SHT4x sensors utilize 4th generation, best-in-class humidity sensing technology and offer the best price-performance ratio on the market. Optimal for high-volume, mobile and battery-powered applications, Sensirion's SHT4x sensors include a new CMOSens® chip that delivers reduced power consumption and improved accuracy. Offered in a compact (1.5 x 1.5 x 0.5 mm3 ) package, the SHT4x humidity sensors offer high reliability for demanding applications across diverse industries.
Sensirion SHT4x Smart Gadget Features
SHT40 humidity and temperature sensor
LCD display for humidity, temperature, and dew point in oC and oF
Bluetooth Low Energy (BLE) connectivity
Data logging and export capabilities via Sensirion's DataViewer
Detailed hardware design resources (PCB layout, schematics, BOM) available on Sensirion's GitHub repository
Get Started with Sensirion's SHT4x Smart Gadget Reference Design
---
Why partner with Symmetry Electronics? Symmetry's technical staff is specially trained by our suppliers to provide a comprehensive level of technical support. Our in-house Applications Engineers provide free design services to help customers early in the design cycle, providing solutions to save them time, money and frustration. Contact Symmetry for more information.