SemiconductorStore.com Representatives Attended Maker Faire 2014
Wednesday, May 28, 2014
SemiconductorStore.com representatives attended Maker Faire 2014 and had a blast meeting with all of the innovators in attendance and seeing some of the coolest gadgets on the market.
SemiStore has attended and exhibited at several industry events but nothing is quite the same as MakerFaire. The number of booth spaces was overwhelming. There were many people at each booth asking questions, testing products, etc. Maker Faire is designed for entrepreneurs, engineers, tech enthusiasts, tinkerers, hobbyists, and just about anyone to display their innovative creations and share ideas for new technology. Many different people from different backgrounds from all over the world were there to show off their fun inventions! Its audience varies in age; young children to adults. They have a lot of hands-on activity stations where you can explore, learn to solder, make crafts, build your own bots, and more.
"My experience at Maker Faire is one that I will never forget! There were many different showcase pavilions that were grouped by category. There was the Maker Pro, Maker Shed, Maker Square, along with others. The Expo Hall was where we spent most of our time. The hall was split into divisions: crafts, space, Arduino, Hackerspaces, etc. This is where the littleBits team was, and we had the pleasure of meeting Ayah Bdeir, who is the creator." said Michelle Rodriguez from SemiconductorStore.com.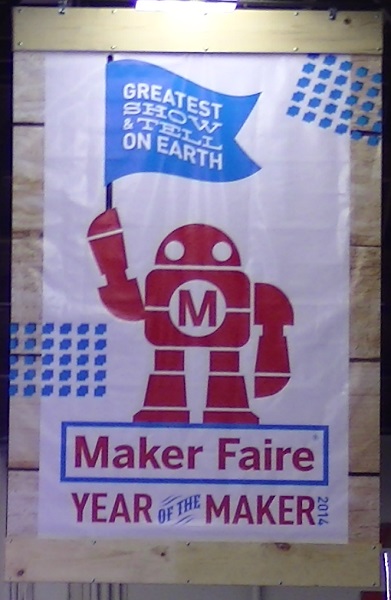 SemiconductorStore.com was there to see some friends and check out all the gadgets, but a big part of the event was promoting the new Innovation Marketplace on SemiconductorStore.com, where customers of all ages and levels of experience can buy products very similar to the ones on display at MakerFaire 2014.
Special thanks to some of our favorite exhibitors:
litteBits Electronics
TinyCircuits
MicroView
Carbon Origins
Codebender
Cooking Hacks
Visit Innovation Marketplace on SemiconductorStore.com to take a look at the exciting range of products available.