From Digi: "Scalable Remote Management for IoT Networks"
When customers depend on you for reliable connections, it's imperative to meet performance obligations and security requirements with fast, efficient troubleshooting, remote configuration capabilities, and the ability to monitor performance and data usage. Utilizing a complete device management solution such as the Digi Remote Manager, you can monitor, manage, and update devices from a centralized secure platform.
Digi Remote Manager® has an intuitive device management platform enabling network managers to view and manage the overall health of an IoT network. Remote management ensures that your IoT devices are connected, and monitors that connection 24/7 to enable reliable, secure and cost-efficient delivery of your IoT services anywhere in the world. Digi Remote Manager automates connectivity management—for any device, anytime anywhere —so you can scale globally, improve efficiencies, and monetize new services that help deliver new value.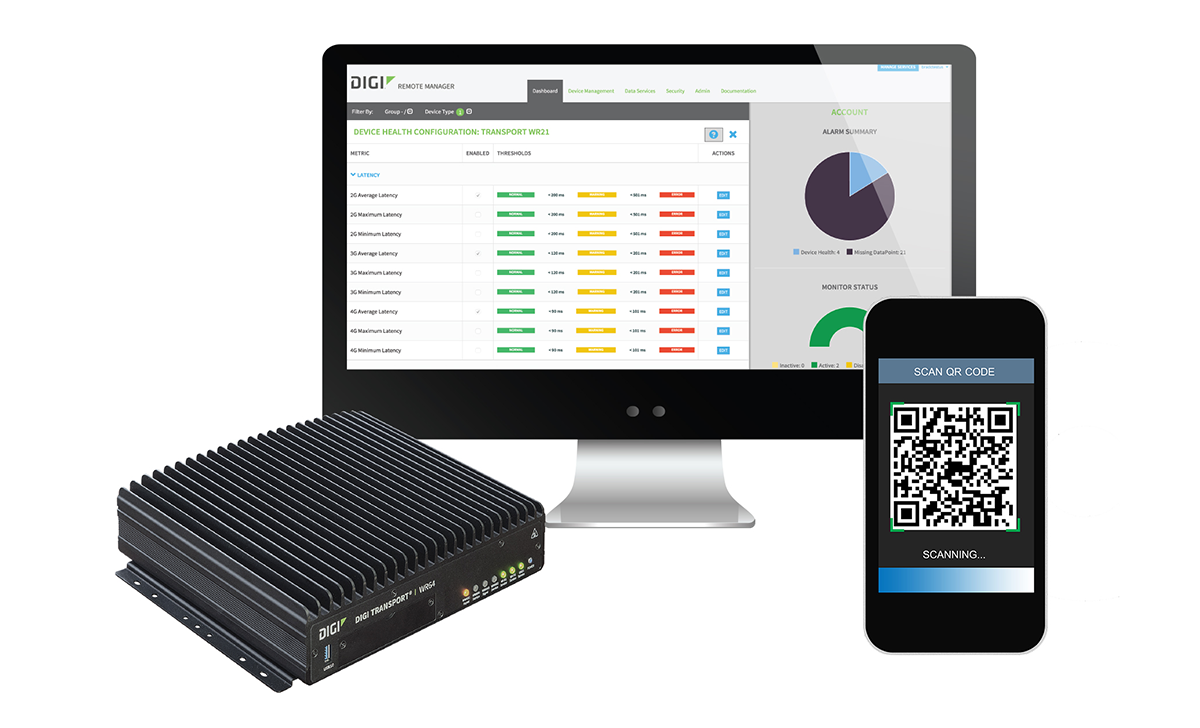 And now, using the mobile app, customers can register a device using a QR Code with the Digi Remote Manager Mobile app including the MAC Address or Device ID as well as an install code or default password. Once a device is registered into a customer account, custom configurations can be automatically downloaded using the profile management feature.
Digi Remote Manager also integrates with Python embedded business logic (firmware) at the edge of the network as well as mobile applications for local administration. Ultimately this reduces the complexity involved in translating a smart, connected IoT product enabling customers to take advantage of efficiencies and new business models.
This scalable management platform also allows customers to take advantage of robust security features in Digi TrustFence® by managing device settings, updating firmware over-the-air (OTA) ensuing compliance with corporate or industry regulations.
Source: https://www.digi.com/blog/scalable-remote-management-for-iot-networks/
Subscribe
Stay up to date with industry and supplier news!
Browse