Save $40 and Receive Free Shipping on the Custom Micronas Hall Sensor In-A-Box Development Kit from Symmetry Electronics
In this video, Nimit explains the components and targeted applications of the Micronas Hall Sensor In-A-Box development kit; a custom solution from Symmetry Electronics.
The HALL-SENSOR-IN-A-BOX-KIT-002 is a kit based on Hall Effect sensors from Micronas and magnetics from Dexter along with the necessary programming hardware.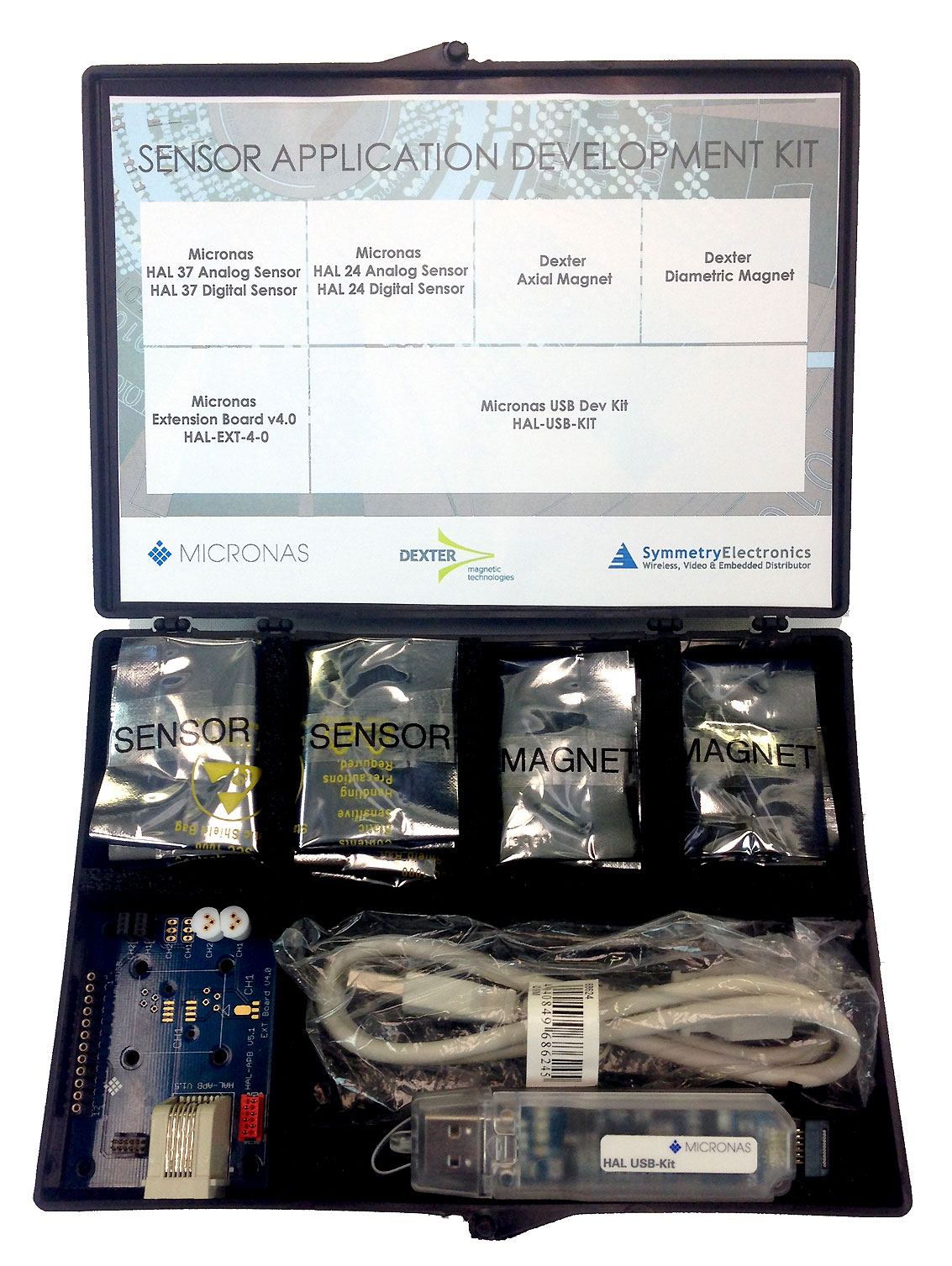 This kit is meant to allow an end user to get up and running very quickly right out of the box.

For additional Micronas product information or technical support, contact Symmetry Electronics, and authorized distributor of industry leading wireless, audio/video and embedded chips modules and development tools, call (877) 466-9722.
Subscribe
Stay up to date with industry and supplier news!
Browse