Purchasing Electronics: Distributors vs Manufacturer Direct - Which is Best?
Monday, May 12, 2014
Why do customers purchase electronics through distributors, and why don't customers buy everything directly from manufacturers?
Before we answer that question, we need to understand more about manufacturers: what they do, their value proposition, how they interact with customers, what rules they have regarding direct customer relationships, and why they encourage their customers to engage with distributors.
Manufacturers' Role in Selling Electronic Products to Customers
Manufacturers design great products, then market those products to very specific customers with the intention of engaging the top tier customers with a focused, though usually limited sales force. In many cases they have a contracted sales forces, and encourage their smaller customers to use distributors. They might have limited technical support that is focused on the top tier customers. In most cases they may not even have their own semiconductor fabs (fabrication plants); in fact, if you look at the Symmetry line card, only one of our suppliers owns their own fab.
Manufacturers are not logistics companies. If they engage in direct relationships with customers, they will often have very stringent rules. If a customer wants to deal on a direct basis with a manufacturer, these are the normal rules of engagement:
Net 30 day terms
No changes on delivery in any 30 day window
No deliveries can be pushed during the course of that agreement
Customer must meet the volumes forecasted during that one year agreement or that agreement will not be renewed and the customer will be pushed back to distribution
These are actual terms from one of our suppliers!
Industrial Distributors of Electronics Sell One Thing: Service
If all customers could forecast perfectly with no changes, pay their bills in thirty days, and not need a lot of technical support, there would be no need for industrial distributors. Industrial distribution today is a $100 billion business and every tier one manufacturer, tier one customer, and tier one contract manufacturer uses distribution. The only product that the distributor has is service, and the only thing they make is money. As a service business those numbers are usually sub 2% (the norm in all services businesses), and what customers get for the money is incredible.
Benefits of Working with Electronics Distributors
Distributors offer manufacturers:
"Feet on the street"
Product marketing
Payment in 30 days
A place to strategically place inventory for key customers
Technical resources that are experts on their products
A true business partner
The customers are really the big winners as they get extended credit terms, inventory programs (vendor managed inventory / electronic data interchange / consignment / bonded warehouses / Kanban scheduling), logistics to anywhere in the world, ISO 9001 standards, the ability to change schedules by either pulling in inventory or moving it out based on their customers, excellent technical support, and, in the case of a Symmetry sales person, an expert on our line card.
The customers of today are extremely sophisticated. They need flexibility, and distributors give the customer all the flexibility they could ever need. Customers both big and small use distributors, and work closely with their distribution partners in every facet of the business. Symmetry Electronics strives to provide a great customer experience in every facet of the business. If you're interested in learning more about working with a distributor, please call us at (310) 536-6190, or contact us online.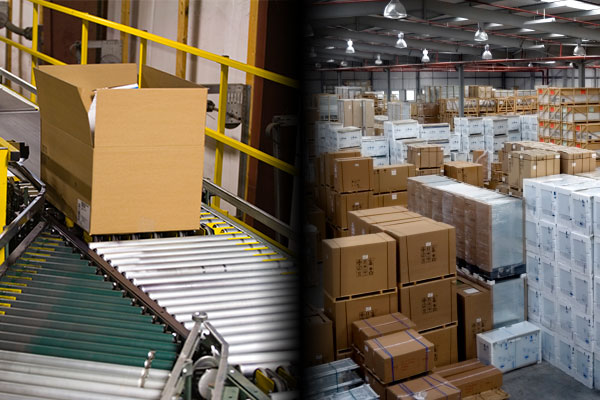 Subscribe
Stay up to date with industry and supplier news!
Browse