Programming Skyworks Timing Parts FAQ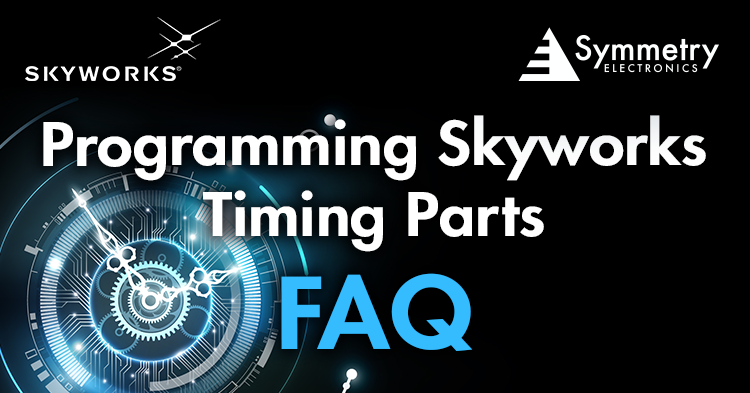 1.What is Clock Builder Pro?
Skyworks' Clock Builder Pro is a software tool that gives users access to a simplified clock tree design. It provides the ability to customize Skyworks Clock Generators, Jitter Attenuators, Buffers, and Oscillator products. Clock Builder Pro (Figure 1) also allows requests for custom part numbers and custom phase noise plot reports.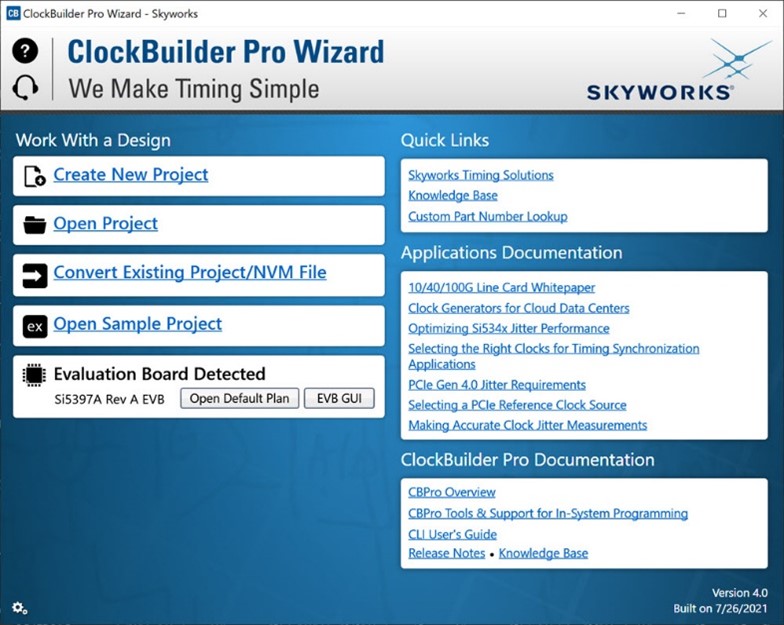 Figure 1: ClockBuilder Pro Wizard home screen
Additionally, the software also connects to the CBPro Field programmer. The field programmer can be used to program parts already set up on customer boards.
Clock Builder Pro also has integrated design rules to accelerate design and debug time. It also contains a built-in clock placement wizard to help minimized crosstalk before ordering samples.
Here is a list of devices that can be tailored to your needs through Clock Builder Pro.
2.How can I tell if my part is blank or preprogrammed?
Programmed parts possess a distinctive code, a unique 5-digit ordering sequence assigned by Clock Builder Pro. Having a distinctive code within a part number means that there is a user-defined, customer-specific clock configuration that is stored in the clock's non-volatile memory (NVM), making it the default configuration at power-up.
Blank parts do not have a distinctive code. A blank part number (Figure 2) would not be followed by the characters after the -B suffix (Si5338X-B-GMR).
Figure 2: Example of blank part number in Skyworks' ClockBuilder Pro.

Figure 2: Example of blank part number in Skyworks' ClockBuilder Pro.
3.Can pre-programmed parts be reprogrammed?
Most Skyworks timing parts are one time programmable (OTP). Once the NVM code is programmed it can't be done a second time.
4.Does Skyworks take parts back for programming?
Once Skyworks sends out a blank part, they will not accept it back to program it. However, there is an existing option to program parts individually using Skyworks' programming dongle and socket. This method is recommended for small volumes and is limited to certain part numbers.
While blank parts are still functional, they start up with standard factory settings. Any changes made to the device configuration after power-up can be done by reading and writing registers into the RAM space for most parts.