Nordic Semiconductor-powered repetitive gesture detection bracelet provides reminder of negative behavior and helps retrain user's subconscious actions?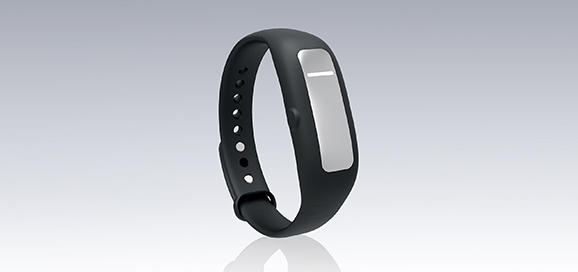 Nordic Semiconductor today announces that Minneapolis, MN-based, HabitAware, has launched a smart bracelet that uses custom gesture detection to help people suffering from subconscious behaviors modify their actions. The 'Keen' bracelet employs Nordic's award-winning nRF52832 System-on-Chip (SoC) to provide the device with Bluetooth® low energy wireless connectivity to Bluetooth 4.0 (and later) smartphones and tablets.
Worn on the wrist, Keen employs a nine-degrees-of-freedom (9DoF) inertial measurement unit (IMU) to accurately measure gesture characteristics unique to each user, then provides haptic feedback in the form of a gentle vibration when the gesture is recognized, helping the user become aware of their hand movements so they can gradually retrain their brain and make a conscious choice to stop engaging in a particular behavior. These body-focused repetitive behaviors include hair pulling, nail biting, skin picking, or thumb-sucking.
To begin using the device, the user must first download the iOS or Android Keen app, then pair the charged bracelet to their smartphone or tablet using Bluetooth wireless connectivity provided by Nordic's nRF52832 SoC. To 'train' the bracelet, the user mimics the behavior they wish to reduce for a short period, during which time the device gathers motion information and generates unique user characteristics which are compared against a running dataset during detection. To avoid false positive results, the device uses proprietary algorithms to generate unique orientation and position features, and auto-selects a tolerance based on the signal amplitudes to accurately identify specific micro-gestures and distinguish them from similar benign behaviors.
Up to four behaviors can be trained per bracelet. Once trained, the device constantly measures and compares the user's gestures against the trained gestures, and when a match is found within the auto-selected tolerance a vibration is triggered. If the user is truly doing the behavior, they acknowledge this by quickly pressing and releasing the button on the device.
The event data is time-stamped and stored on the wearable then downloaded to the Keen app on the user's smartphone or tablet at the next opportunity. The app displays visualizations so the user can identify behavioral patterns, for example typical times of day the events occur, and other patterns requiring context to assist the user in modifying their repetitive behaviors.
The Keen bracelet employs a rechargeable 125 mAh battery that provides between 24 and 48 hours of continuous operation in typical use between recharge, thanks in part to the ultra low power consumption of the nRF52832 SoC. The nRF52832 SoC has been engineered to minimize power consumption with features such as the 2.4GHz radio's 5.5mA peak RX/TX currents and a fully-automatic power management system that reduces power consumption by up to 80 percent compared with Nordic's nRF51 Series SoCs. The result is a Bluetooth low energy solution which offers 58 CoreMark/mA, up to twice as power efficient as competing devices.
"Battery life is extremely important for our device and, while it is desirable to increase the operational time, the nRF52832 allowed us to drastically improve battery life with very low-current sleep modes," says John Pritchard, HabitAware Lead Hardware Engineer.
Nordic's nRF52832 Bluetooth low energy SoC, a member of Nordic's sixth generation of ultra low power (ULP) wireless connectivity solutions, combines a 64MHz, 32-bit ARM® Cortex® M4F processor with a 2.4GHz multiprotocol radio (supporting Bluetooth 5, ANT™ and proprietary 2.4GHz RF software) featuring -96dB RX sensitivity, with 512kB Flash memory and 64kB RAM. When launched, the SoC was the world's highest performance single-chip Bluetooth low energy solution, delivering up to 60 percent more generic processing power, offering 10 times the Floating Point performance and twice the DSP performance compared to competing solutions.
The SoC is supplied with Nordic's S132 SoftDevice, a Bluetooth 4.2 qualified RF software protocol stack for building advanced Bluetooth low energy applications. The S132 SoftDevice Central, Peripheral, Broadcaster and Observer Bluetooth low energy roles, supports up to twenty connections, and enables concurrent role operation.
"The all-in-one System-on-Chip, raw performance, and memory capacity of the nRF52832 SoC were important to us. We considerably reduced device size without sacrificing performance," says Kirk Klobe, HabitAware Lead Firmware Engineer.
"The qualified S132 SoftDevice was also advantageous, allowing us to focus purely on our custom feature set, rather than the technical details of Bluetooth low energy. We found the Software Development Kit code to be high quality and thorough, especially the drivers for all the peripherals. The Developer Kit board paired with the extensive example code let us get a working prototype up and running very quickly and iterate rapidly."
Source: http://www.nordicsemi.com/eng/News/News-releases/Product-Related-News/Nordic-Semiconductor-powered-repetitive-gesture-detection-bracelet-provides-reminder-of-negative-behavior-and-helps-retrain-user-s-subconscious-actions
Contact Symmetry Electronics at 866-506-8829, email us or start a live chat and we'll be glad to help you with your projects!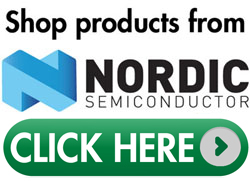 Subscribe
Stay up to date with industry and supplier news!
Browse