Wireless Wednesday Dev Kit Pick of the Week: NimbeLink Skywire™ Development Kit with Optional Bundled, No-contract Cellular Plans From Aeris
Competing in today's fast-moving global markets takes smart innovative products, but beating the competition to market is equally important. Connectivity is key for many of today's products, and there is no faster easier way to add cellular connectivity to a system or device than the end-device certified Skywire™ Cellular Modem with optional bundled, no-contract cellular plans. The challenge is integrating the cellular modem effectively into your device. Skywire's Development Kits give you options. They come standard with a power supply, antenna, baseboard, and debug cable. The Skywire™ modem is not included so you can purchase the modem that is right for you.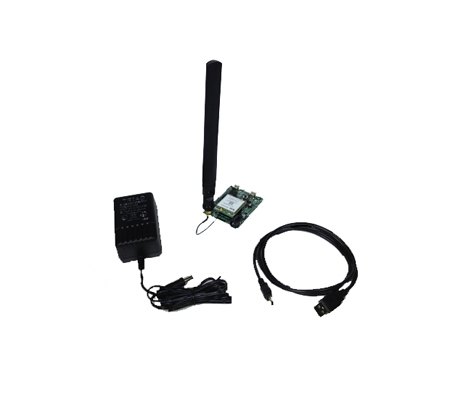 The kits also now include Verizon and Aeris SIM cards for modems that require them. The development kit includes a baseboard that doubles as an Arduino shield, power supply, and debug cables. The Skywire™ Modem is sold separately.
Developers can connect to the modem in any of three different ways:
To other vendors' development kits through the kit's standard 14-pin header
From an Arduino microcontroller through the kit's Arduino shield
Directly from PC to the modem's UART port, sending AT commands through PC terminal application
NimbeLink recognizes that true innovation is a collaborative process. That's why we partner with each of our customers to bring them not only the latest cellular technology innovations, but also ensure that they're the right technologies for their business. With our award winning portfolio of Skywire™ embedded modems, you can easily develop and quickly deploy smarter, connected devices that are carrier-certified on Day One. Guaranteed.
For additional NimbeLink product information, samples or technical support, contact Symmetry Electronics, an authorized distributor of industry leading wireless, audio/video and embedded chips, modules and dev/eval tools. www.symmetryelectronics.com/contact or call (877) 466-9722.
Subscribe
Stay up to date with industry and supplier news!
Browse