NimbeLink 4G LTE CAT 1 North American Embedded Modem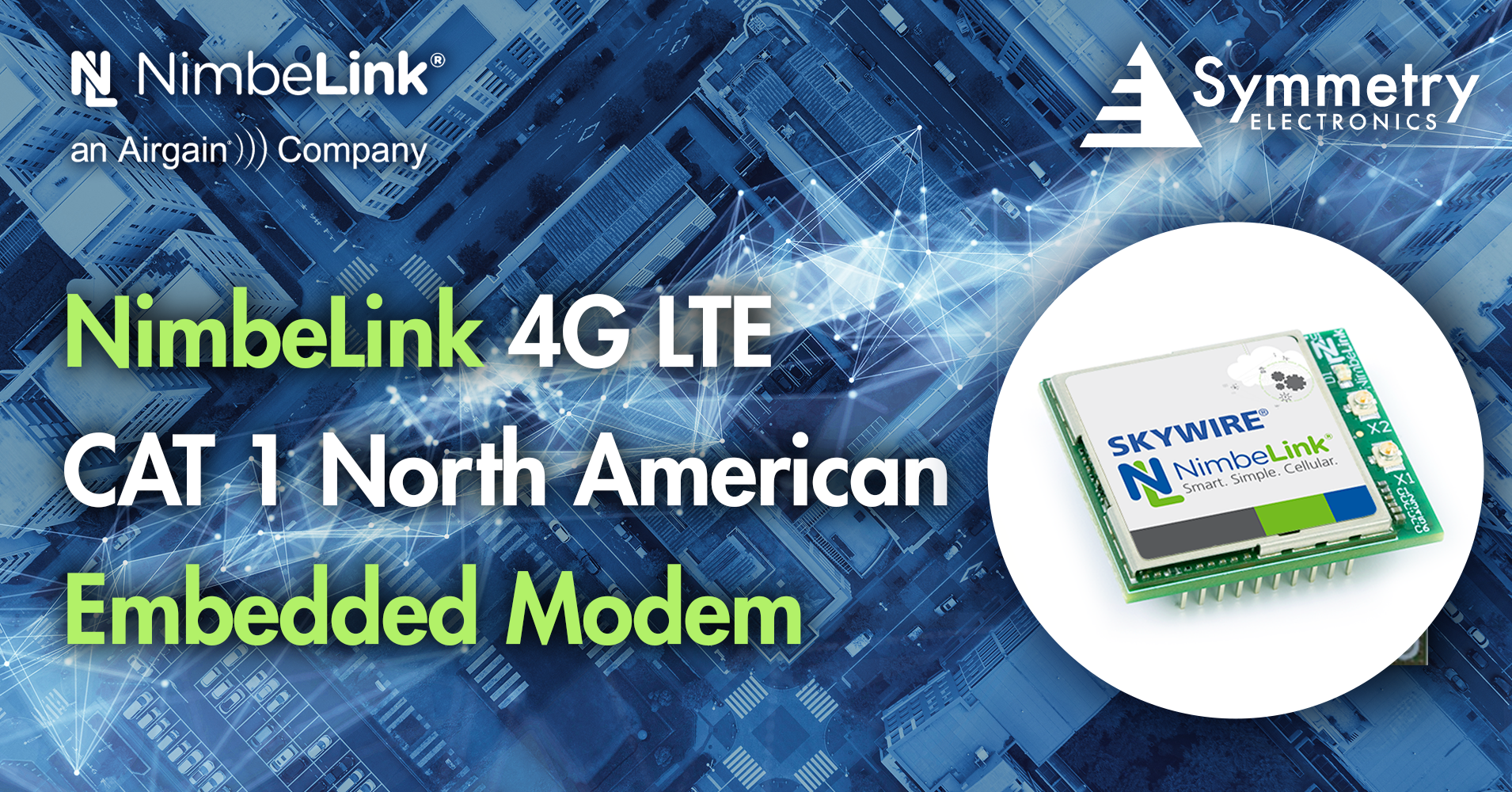 As a leading developer of cellular-based solutions, Airgain's portfolio of carrier-certified embedded modems reduce cost, time to market, and design complexity. Airgain's patented NimbeLink modems are compact, end-device certified solutions that enable easy integration into your technology. The NimbeLink 4G LTE Cat 1 embedded modem (NL-SW-LTE-TC1NAG ) delivers fast, reliable cellular connectivity for applications in North America.
Backed by industry-leading documentation and expert-level client services, NimbeLink cellular modems support GNSS, dual SIMs, a single SKU for both AT&T/Verizon networks, integrated TCP/IP stacks, and is AT&T's FirstNet (Band 14) capable. The NL-SW-LTE-TC1NAG also offers design flexibility and is pin-compatible with all NimbeLink modems.
Key Features of the NimbeLink 4G LTE CAT 1 Embedded Modem
NimbeLink Form-Factor
4G LTE Category 1
All RF engineering contained within the modem
Carrier End-Device certified
U.FL port for flexible antenna options
Band 14 support - FirstNet compatible
Dual SIM support with integrated solder down SIM and external 3FF SIM card slot
Direct module access via Serial UART or USB
Direct module access via Serial UART or USB
GNSS support for GPS, Glonass, Beidou, Galileo, and QZSS
Multi-Carrier Support on a Single Device
NimbeLink family pin compatibility
RoHS compliant
Development kits available
Key Advantages of the NL-SW-LTE-TC1NAG
Longest Network Life
CAT 1 LTE Speeds (Up to 10 Mb down/5 Mb up)
Easily connect to Verizon or AT&T networks.
Improved reception with RX diversity
8 Band LTE support
Integrated GNSS support
Subscribe
Stay up to date with industry and supplier news!
Browse