New Efficiency Standards Prompt Product Innovation | Supplier News Update
Monday, December 13, 2021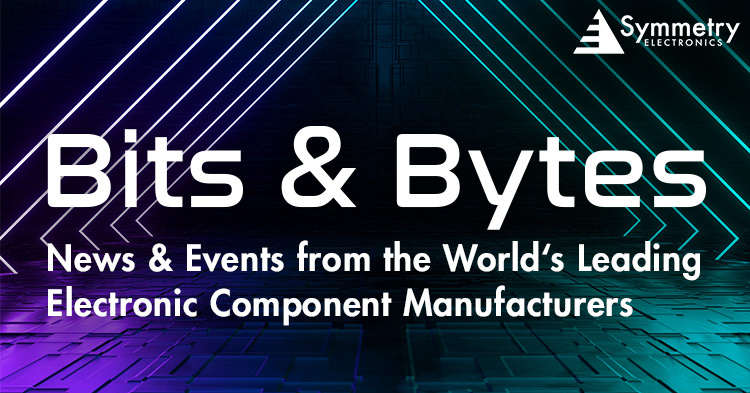 Symmetry Supplier Blogs & Press Releases
Keep up to date with the latest blogs from our sister company, Mouser Electronics, from the TTI Family of Companies. Mouser is a worldwide leading authorized distributor of semiconductors and electronic components for over 800 industry leading manufacturers. They specialize in the rapid introduction of new products and technologies for design engineers and buyers.
Symmetry Supplier-Hosted Webinars & Events
[December 14, Semtech] Smart Cities, Farms & More Become Even Smarter by Leveraging IoT With Predictive Data Analytics
[December 14, Telit] Building the Business Case for 5G
[January 5-8, Industry Event] Las Vegas, NV CES 2022
[January 26-28, DIGI] Dallas, TX DistribuTECH International
[January 30-February 3, Lantronix] Orlando, FL BICSI Winter 2022
[January 31-February 2, Sensirion] Las Vegas, AHR Expo 2022
Why partner with Symmetry Electronics? Symmetry's technical staff is specially trained by our suppliers to provide a comprehensive level of technical support. Our in-house Applications Engineers provide free design services to help customers early in the design cycle, providing solutions to save them time, money and frustration. Contact Symmetry for more information.