New Additions to the Inductor Built-in Step-up "micro DC/DC" Converter Lineup 0.8A input current step-up "micro DC/DC" XCL102/XCL103 series - From Torex Semiconductor
Torex Semiconductor Ltd. (Tokyo Japan: President, Koji Shibamiya, 6616: 2nd section at Tokyo Stock Exchange) has launched the XCL102/XCL103 series of Step-Up micro DC/DC with integrated Coil.
The XCL102/XCL103 is a synchronous boost converter with integrated coil that's optimised to provide high efficiencies under all load conditions. The internal DC/DC circuit integrates a 0.30Ω Nch driver transistor and a 0.30Ω synchronous Pch switching transistor. The internal switching frequency is 3.0MHz and output currents up to 500mA can be realised with only two low cost ceramic capacitors externally.
The internal circuit can start operation from Input voltages as low as 0.85V and once started will continue to operate until the input goes below 0.65V. The output voltage is set internally between 2.2V~5.5V (±2%) in 0.1V increments and with a quiescent current of only 26µA reducing to 0.1µA during standby, the XCL102/XCL103 helps to further maximise battery life in portable applications.
This series also features an optional load disconnect function that prevents the battery charge from leaking to the output while the IC is not operating or an Input bypass mode function to keep the connection between the input and output side during shutdown.
XCL103D503CR-G/XCL103E503CR-G Efficiency vs. Output Current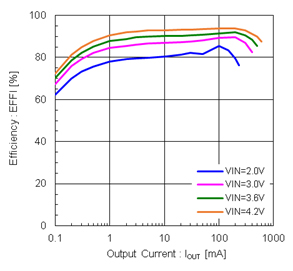 XCL102/XCL103 Series, CL-2025-02 (2.5 ×2.0, h=1.0mm)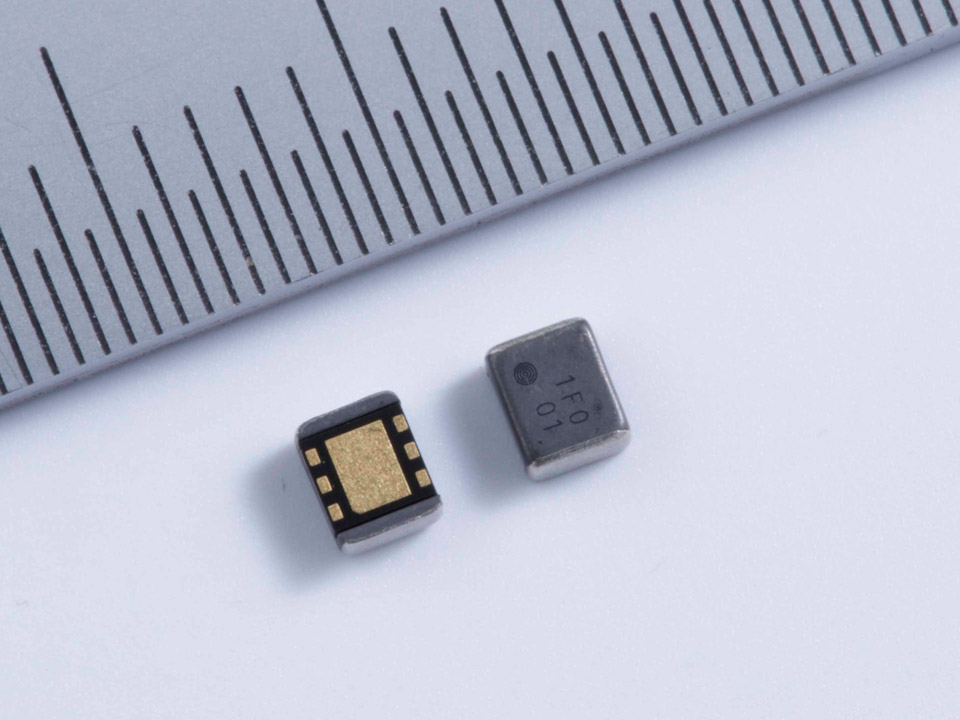 XCL102/XCL103 Series Features
Ultra-compact micro DC/DC converters with built-in inductors that can minimize the space required for PCB layouts
0.8A input current and 500mA output current make them suitable for even high-current applications
Ideal for devices operated by alkaline or Ni-MH batteries, wireless devices, and audio devices
Effective reduction of unwanted radiation noise
Source: https://www.torexsemi.com/news/products/2017/0322/
Subscribe
Stay up to date with industry and supplier news!
Browse