MultiTech's MultiConnect mDot Shines at AT&T Hackathon
Tuesday, January 20, 2015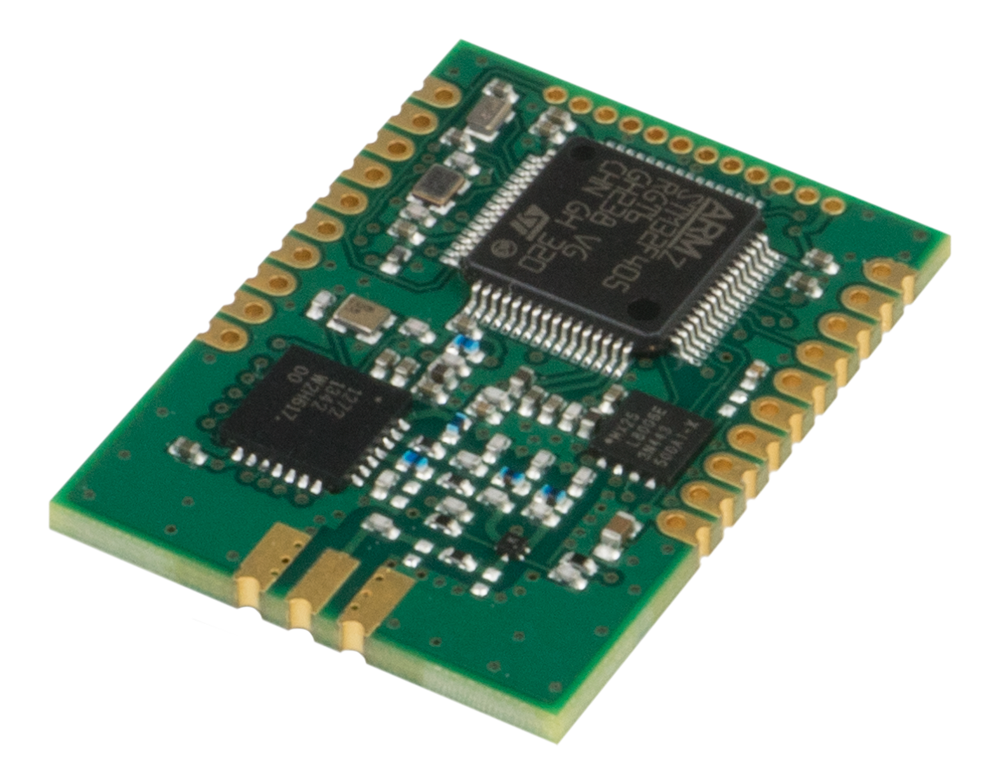 AT&T hosted a Hackathon at its 2015 Developer Summit, held January 3rd and 4th at the Palms Casino Resort in Las Vegas. Leading up to the event, MultiTech gave away 100 MultiConnect mDots and challenged hackers to create solutions to real-world challenges in either the connected car or connected home categories.
Five mDot projects made it to final shortlist of twenty projects; one of these, HostMagic, took 2nd place overall. HostMagic's project enabled homeowners to remotely verify visitors or guests and unlock the door let them in, a useful prospect with the growing popularity of Airbnb-type rentals. The system can also alert the homeowner when mail is delivered to the mailbox.
The SmartG automated agricultural/greenhouse control and monitoring system, also a shortlisted project, won the $2,000 MultiTech 'Best Use of an mDot' Kicker Prize, awarded to the team with the most innovative use of mDot in controlling an IoT endpoint, gathering data from sensor devices, and packaging and reporting that data to the cloud.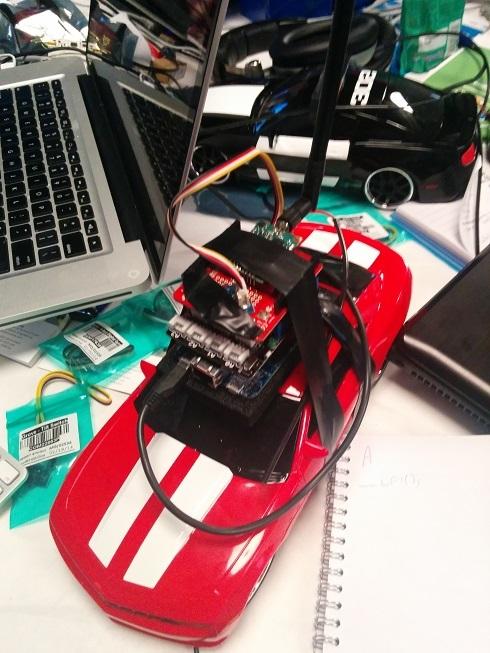 The other mDot-driven shortlist candidates were: Pool Guard, an automated pool monitoring, emergency warning, and predictive usage optimization system; Personal Black Box, a crash data sensor reporting system for accurate post-accident analysis including vehicle alarm reporting and driving pattern and behavior monitoring; and Gamified Home, which turns a connected home into a game to fend off an alien invasion.
About the MultiTech MultiConnect® mDot™
The MultiConnect mDot is designed for machines to be connected. It simplifies local connectivity for machine to machine (M2M) and Internet of Things (IoT) applications, speaking to the developer and maker communities. The mDot offers fully duplexed connectivity at up to 10 miles line of sight, leveraging LoRa™ (long range) technology, and eliminates common deployment complexities. A Cortex M4 processor optimized for LPWAN (low power wireless access network) and a low data rate of 100 b to 22kb/sec make the mDot an efficient choice for device networking. A fully deployable ARM mbed software environment allows for easy programming and implementation. With support for multiple interfaces, just about any "Thing" can be connected with mDot technology.
Key Benefits
Excellent performance in harsh radio environments
Link budget up to 164 dB resulting in long range connectivity/increased building penetration
Support for multiple interfaces (digital I/O, analog, SPI, I2C and USART)
Duplex communication supports message confirmation for mission critical applications
Features
Arm® mbed compatible
Customer programmable via ARM® mbed libraries
Multiple I/O interfaces for most any "Thing"
XBee and module versions for development and deployment
Adaptive data rates (300 bps – 300 kbps)
Extended battery life support
Remote software update capability
Call Symmetry Electronics at (310) 536-6190 or contact us online for more information about MultiTech and the MultiConnect line of products.
Subscribe
Stay up to date with industry and supplier news!
Browse