MultiTech rCell Routers Facilitate Enphase Delivery of Clean Energy
Monday, May 11, 2015
Enphase Energy harnesses the power of the sun through intelligent solar panel systems installed on individual homes. Micro inverters, incorporated within each panel, convert DC solar energy into usable AC current and communicate energy levels to a central performance monitoring system.
Traditionally solar panel systems (regardless of the number of panels) share one inverter. In this scenario, if one panel fails, the entire system shuts down. Instead, at Enphase, each panel has its own micro inverter – and each micro converter communicates with Enphase servers, resulting in more than 500 million messages a day.
System - MultiTech MultiConnect rCell 100 series of industrial routers
Telit modules used - Telit's xE910 family – CE910, DE910, GE910, HE910 and LE910
Our panels generate immense amounts of operationcritical data. The Enphase server manages them, so they can track energy conversions, diagnose problems remotely, and ultimately ensure that the system is running seamlessly. MultiConnect rCell 100 Series cellular routers provide cellular communications and connectivity. The routers collect data from each of the panels and then communicate via the AT&T cellular network to Enphase's servers. Globally certified, carrier approved and designed specifically for rugged m2m communications, MultiTech's routers provide a long, stable lifecycle. They are easy to deploy, scale and are remotely managed using DeviceHQ, a hosted device management platform.
Benefits:
Cloud-based device management to simplify and scale deployments anywhere in the world
Lowest total cost of ownership
Wide selection of cellular technologies and models to optimize deployment needs
Long and stable lifecycles
Global certifications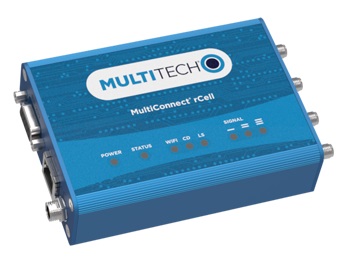 In the past, data transfer relied on a Wi-Fi or wired broadband in the home, which meant that homeowners had to engage with their panel manager every time they changed their Wi-Fi password or switched to another ISP. Realizing the limitations to this approach, Enphase employs cellular connectivity to ensure consistent, uninterrupted data communication. It's proven to be less intrusive to the homeowner while providing a more reliable connection.
Powered by AT&T's m2m technology, the Enphase Envoy-S Gateway provides reliable module level monitoring and remote management. The state-of-art user interface, Enlighten, is available on smart phones, tablets and desktops.
MultiTech's cellular routers offer the long, stable lifecycle that we need for our solar energy panels. - Farshad A. Samimi, PhD, Sr. Product Manager, Enphase
- Originally appeared in the Telit 2 Market Magazine, Issue 10, February 2015
Attachments

telit2market_10_15_anniversary_edition.pdf
Subscribe
Stay up to date with industry and supplier news!
Browse