Micronas to Showcase mySENS® Based GAS 86xyB Sensors at the Sensors Expo in Rosemont, IL June 4-6, 2013
Wednesday, May 22, 2013
Symmetry Electronics invites you to join Micronas in thier booth (1014) during the 2013 Sensors Expo trade show. This year, Micronas will showcase application examples of our digital multiparametric gas sensor family GAS 86xyB sensors based on our mySENS® technology.
Learn more about Micronas products and how they apply to various applications here.
Micronas will also highlight their complete line of programmable Hall-effect sensors – the optimal system solution for applications such as contactless potentiometers, angle sensors or for distance measurements of linear movements.
Get your free Sensors Expo admission voucher here.
Micronas is a recognized leader in the automotive and industrial markets for their intelligent, sensor-based system solutions. Micronas designs and manufactures a wide range of hall-effect sensors for many different kinds of applications. Micronas has pioneered CMOS based hall-effect sensors offering the highest quality products for different parameters such as position, pressure, speed, level and current.
The Micronas Sensors Expo trade fair team will be waiting for you at booth 1014.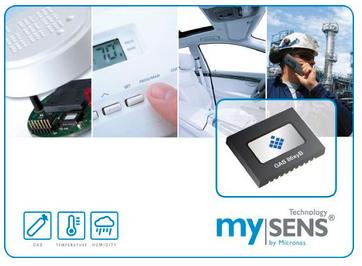 Subscribe
Stay up to date with industry and supplier news!
Browse